Corporate Social Responsibility: Benefiting Miners and Communities
International consultancy firm MacCormick IMC released the first ever Socially Responsible Junior Mine Index, showcasing 20 Canadian junior miners who are excelling in CSR practices while financially outperforming their peers.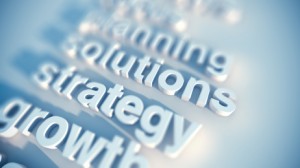 MacCormick IMC, a Toronto-based consultancy firm, has released Canada's first index of socially responsible junior mining companies. The index showcases 20 Canadian junior miners that have demonstrated excellence in socially responsible activities and as a result are outperforming their peers.
Resource Investing News (RIN) took some time to speak with MacCormick IMC's founder and CEO, Bonnie Lyn de Bartok (BdeB), about the importance of corporate social responsibility (CSR) and what encouraged MacCormick to create the index.
RIN: To start off with something fairly easy, what is involved in CSR in relation to mining, and why is it important for companies to engage in?
BdeB: We believe it is the social responsibility of corporations to plan for and address the social, economic and environmental impacts of their business in the communities in which they operate. We focus, specifically, on the social context of CSR. For the mining industry, it means planning for community investment, consultation, local employment, local sourcing, capacity building, health and safety, monitoring, evaluation of CSR efforts and adherence to third-party standards and the inclusion of social responsibility in the company's code of conduct.
RIN: Is CSR as simple as building schools and job training?
BdeB: Just the term "community investment" encompasses so many things. It could be economic empowerment through training and development. That has impact on the socioeconomics of the region in which they operate.
There's a whole other school of thought about socioeconomic impact. So, you know, historically, schools and hospitals, but that shouldn't be the case all the time. It's still much more in-depth than that. It's so much more comprehensive. It's baselining, social baselining, and that's health, education and socioeconomics, all the population of a given permit area, and looking at what the key issues are of that particular group, what resources are currently addressing some of those issues, and then the company needs to decide if they're going to support existing initiatives and/or fill some of those gaps in the development.
RIN: MacCormick has released an index that looks at 20 Canadian junior companies engaging in CSR practices. What was the reason behind the decision to create the Socially Responsible Junior Mine Index?
BdeB: We know that junior mining companies are doing so much more than what they are actually communicating. What we wanted to do with this report is demonstrate a correlation between financial outperformance and those companies who are respectively communicating their social effort. There's always a lot of talk about terminology and the business case for it and the hypotheticals and theoreticals, and we wanted to actually substantiate the business case for it.
It's one thing to do CSR; it's another thing to effectively communicate it, and so the emphasis is on the communications of substantiated claims to their effort, because we believe that effective communication actually has the ability to change perception and the reality of a company's impact on communities.
We want to advocate and look closer at what good CSR looks like. From a purely social context, we set the standard for engagement and compliance for the mining industry, and our index relies solely on publicly available information and assesses companies that have demonstrated evidence — the key word being "evidence" — of achieving their social commitments.
RIN: What were the criteria used in selecting companies to be featured on the index?
BdeB: Well, the first criterion for junior companies is to make it to PwC's Junior Mine Report, their annual report, which means that they rank in the top 100 junior mining companies on the Toronto Venture Exchange by market cap.
We then took those 100 companies and assessed them against MacCormick's index, which includes 10 qualifying categories. Qualifying categories are dedicated job function, adherence to a recognized standard, framework or principal, local sourcing, local employment, health and safety, monitoring and evaluation, consultation, community investment, capacity development and a code of conduct.
To be included on the index, the company has to attain a minimum score of 25 out of 100.
RIN: How did you rate the companies?
BdeB: Essentially, there's a gradient grading system for each of those 10 categories, and the more evidently substantiated the claims to one of those categories, for example, local employment. Some companies would say on their website, "we believe in employing locally" versus to someone who says "we have trained 112 individuals from the permit area, with an average fourth-grade education, to drive XYZ trucks within a 12-month period."
There's a performance indicator that is measurable; it's substantiated The report features how each category was measured and then it highlights the companies who scored very highly in each category, and it explains why they scored well in that category.
RIN: Can you tell us which companies you found to be the most socially responsible? How do their practices differ from others in their class?
BdeB: Absolutely. There are two that are top of mind for us that have been profiled in the report. The first one is Noront Resources (TSXV:NOT) and the other is Encanto Potash (TSXV:EPO), and they rank first and fourth on the index, respectively. They were profiled for their holistic approach to social responsibility.
In the case of Noront, they have a particularly impressive approach to consultation. They have a dedicated web portal, called Mikawaa, which exists specifically to engage communities surrounding their Eagle Nest mine. They have extensively profiled a wide range of project-affected stakeholders in video interviews and have created the First Nations Advisory Council, indicating they strongly value and respect the communities in which they are working.
In the case of Encanto Potash, who landed the number four spot, they have very interesting business model that demonstrates the company's commitment to economic development of local first Nations groups. Encanto has entered in a joint venture agreement with the Muskowekwan to develop their flagship project. What it means is that the First Nation are business partners, not just project stakeholders to be consulted.
RIN: Is there a particular sector that you have found where companies are more likely to engage in good CSR practices?
BdeB: Part of the evaluation of the top 20, you look at the companies. So, 20 of the 100 PwC companies placed on the index were above 25 points. We looked at them by stage of operations, by headquarter of operations, by region of operations, and by principal commodity. For instance, 50 percent of them were exploration-stage companies, 55 percent of them were headquartered in Vancouver, 40 percent of them had operations in Latin America and 40 percent of them were gold companies.
RIN: The index shows companies financially outperforming their peers by engaging in socially responsible practices. How is this possible? How can you measure CSR in terms of profitability?
BdeB: One of the things is we cannot prove is that their financial outperformance was a direct result of CSR efforts.
But what we can do, what we have done, is demonstrate to the [analysis] that the 20 CSR reporters versus the 80 non-reporters are significantly outperforming their peers. So, there seems to be a very strong correlation there.
They are outperforming. Those 20 people who landed the index are way outperforming their peers. So, there's definitely a correlation. I think that because the report is solely based on publicly available information, we're only able to assess the performance of companies that are communicating, versus the ones who aren't. Hence, the term "CSR reporter" versus "non-reporter."
RIN: Are there any bigger companies, like producers that are excelling in socially responsible practices, as well?
BdeB: Yes. We looked at companies for each of the 10 categories. We also looked at the companies by stage of operation. So, there's a whole section for financial entities by stage of operation.
RIN: From an investment point of view, why should investors pay more attention to companies with CSR practices than those without?
BdeB: We've compiled the evidence, all the statistical analysis of 11 different data points on the financial analysis, and the CSR reporter's resilience during tough times in the market shows stakeholder confidence in the project. The companies who have initiatives in place to manage social risk are better able to retain their market cap. They are better able to attract shareholders' equity and they saw significant increases in EBITA and income over the non-reporters. The EBITA growth, in particular, was profound. It was near 800 percent in one instance, over a year.
RIN: As a consultancy firm, in what way does MacCormick help companies meet their CSR goals?
BdeB: What we've done is we've developed a suite of tools and processes that were designed to guide the implementation of the social due diligence for mining projects. That entails collecting and analyzing social baseline data to assess social risk and engagement planning to develop, train and evaluate social management systems and, finally, to report on social impact. So, essentially, what we do is we set up the social management system. We train on the social management system, but we can also evaluate or audit the system for social due diligence, for the social due diligence aspect of the business.
RIN: Well, I'm happy to see that socially responsible practices are showing an upside for companies and that MacCormick has put the index together. Thank you, Bonnie, for taking some time to speak with me today.
BdeB: Thank you.
Securities Disclosure: I, Vivien Diniz, hold no direct investment interest in any company mentioned in this article.
Editorial Disclaimer: Interviews conducted by the Investing News Network are edited for clarity. The Investing News Network does not guarantee the accuracy or thoroughness of the information reported. The opinions expressed in these interviews do not reflect the opinions of INN and do not constitute investment advice. All readers are encouraged to perform their own due diligence.