The first fortnight of the new year brought in a lot of cheer for vanadium.
By Cyrus S Darabshaw Exclusive To Vanadium Investing News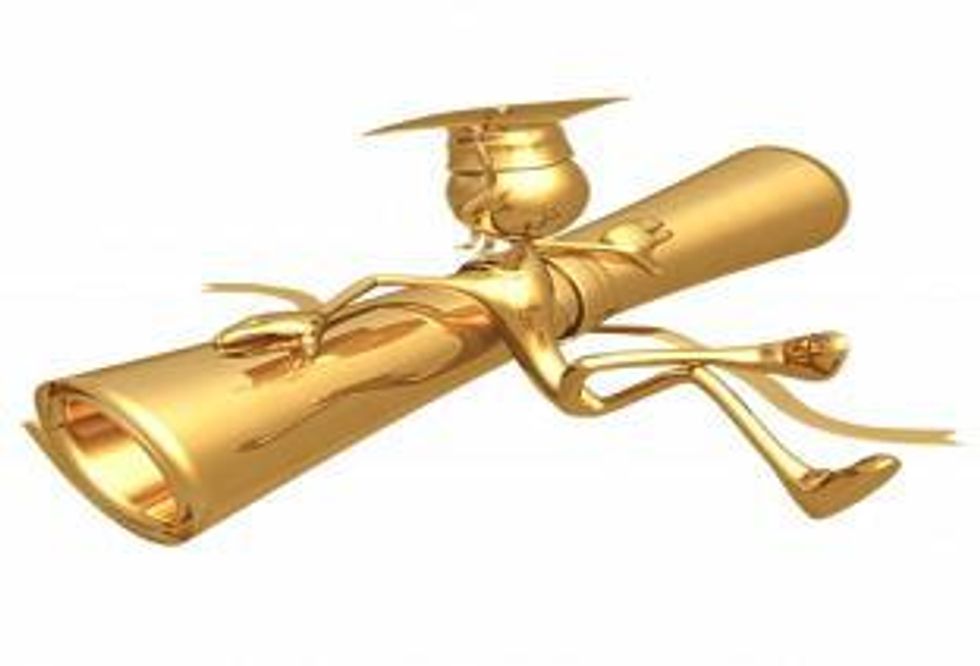 Didn't we say that 2010 would bring good tidings for vanadium? The first fortnight of the new year sure is full of cheer.
To begin with, Canadian company Apella Resources Inc (APA.V) is highly optimistic of great results from its on-going development of two large-scale vanadium mines in Quebec. If eventually it is successful, say officials, it will give the Vancouver-based junior mining company a major stronghold on the vanadium market in North America.
South Africa is at present the biggest vanadium producer in the world, with China and eastern Europe the other main sources of vanadium. The minor metal is used to strengthen steel while allowing it to be relatively light.
The price of ferro-alloys, including ferro-vanadium, climbed last week. On Friday, ferro-vanadium price hit a new high because of this feeling of "goodness" across the ferro-alloy markets. So rapid has been the rise that market participants have started to question whether prices have risen too fast, not based on market fundamentals.
In less than two weeks of trading so far in 2010, ferro-tungsten has risen by 5 per cent, ferro-vanadium by around 20 per cent and ferro-molybdenum by 25 per cent. Last Wednesday, for example, ferro-vanadium took a dramatic leap northwards, jumping no less than USD$4 per kg on the top.
The question mark over the upward trend comes in because there is no discernible consumer business, said an analysts. Ferro-vanadium rose 70-80 per cent basis point to USD $24-28 per kg from USD $22-24 per kg previously, with deals to traders at the high end of the range and rare consumer deals finding the lower prices.
As of January 15, 2010, vanadium in international markets was trading at just below US$ 25 per kilo today as compared to US$ 26 on January 16, 2009.
The market, say analysts, are still awaiting the year's first substantial piece of consumer business to give it direction. The jury's out until till then, said a trader.
Well, we at Vanadiuminvestingnews have been saying that 2010 will surely be a better year than the previous year for this minor metal. Stay tuned to this space to keep track.
Smile more
Here's the third bit of good news for investors. Prophecy Resource Corp (TSX.V: PCY; OTC: PCYRF) has entered into an option agreement with Randsburg International Gold Corp (TSX.V: RGZ), whereby Prophecy can earn an 80 per cent interest in the Titan Vanadium-Titanium-Iron project located in Ontario, Canada.
The Titan project is located in eastern Ontario approximately 120 km east-northeast of Sudbury, straddling the boundary between Angus and Flett Townships, with access to excellent infrastructure. The Titan property consists of 1,052 contiguous hectares (2,600 acres) comprising 17 patented claims and 3 mining claims.
Magnetite, ilmenite, titanium dioxide, and vanadium mineralization at Titan occurs in a southeast plunging body in gabbro to leucotroctolite in the northeastern corner of the Fall Lake complex. The Titan deposit is located at the northern end of an aeromagnetic anomaly that is approximately 1,200 by 800 meters in area.
Under the agreement, Prophecy shall have the right to acquire an 80 per cent interest in the Titan Project by paying Randsburg an aggregate of $500,000 and incurring $200,000 in exploration expenditures by December 31, 2010.
This is what John Lee, chairman of Prophecy, had to say, "Vanadium and lithium car batteries are the green wave of the future. We are fortunate to acquire one of the few vanadium deposits available anywhere in the world. Titan fits perfectly with our business strategy of acquiring advanced mineral assets to provide Prophecy investors financial leverage on rising metal prices. We intend to explore and expand the Titan Vanadium resource in 2010."
Close on this development came the news that Panzhihua New Steel & Vanadium Co Ltd had posted a continuous growth for several days since January 2010 and closed by 1.12 per cent at CNY 8.16 per share recently. The company eyed a full year profit loss of CNY 1 billion in 2009.
In 2008, the company's operating income stood at CNY 52.4 billion, while declining to CNY 4.19 billion in 2009. Besides, it has successfully trial-produced 60D40 high speed railway track in H2 of 2009. And it also carried out products mix and strategy adjustments during the same periods.
Company news
North Bay Resources Inc (PINKSHEETS: NBRI) announced that it had staked an additional 3,843 acre, approximately 3 miles northeast of the company's recently announced Zeballos Gold property. The new claims contain recently discovered polymetallic mineralization, with known gold assays of up to 18.2 grams per tonne, as well as anomalous copper, silver, platinum group metals, and vanadium indications.
According to a National Instrument 43-101 report completed in January 2008 (BC Assessment Report 29649), the claims now owned by North Bay were originally acquired in May 2007 by the Pacific Rim Power Corporation, a private company, "to cover unexpected and apparently undocumented metallic mineral occurrences encountered during earthworks construction for a new hydro-electric power project by the Zeballos Lake Hydro Limited Partnership."
An inspection of the assay results from the 2008 report show anomalous levels of titanium (0.88 per cent), silver (1.6 ppm), copper (.076 per cent), and vanadium (.019 per cent), as well as nickel (87.7 ppm), cobalt (53.4 ppm), chromium (87.6 ppm), and trace amounts of molybdenum, platinum and palladium.
The company has also staked additional ground further south of the PRPC claim group onto claims previously held by Canalaska Ventures on two reverted crown grants. An inspection of assay reports from a 2003 exploration program (BC Assessment Report 27428) shows elevated levels of vanadium in the mineralization, with assays as high as .069 per cent vanadium.
The new claims are currently considered to be an extension of the Zeballos Gold Property, but depending on how the joint venture discussions proceed, the company may elect to spin off the new claims as a separate property in the near future.
North Bay Resources is a junior mining company with over 150 mineral and placer claims encompassing approximately 60,000 acres throughout British Columbia, Canada.
Crosshair Exploration & Mining Corp (TSX: CXX) announced the first set of assay results from the ongoing vanadium program on the Central Mineral Belt (CMB) Project in Labrador. The vanadium resource expansion program has been planned with the goal of adding significant pounds of vanadium to the existing vanadium resource without the need for further drilling. Given the fact that the previous drill programs on the CMB project focused exclusively on uranium, most holes were only sampled where uranium was encountered.
For this reason, approximately 4,000 metres of existing core needs to be sampled and assayed for vanadium.
Featured
Investing News Network websites or approved third-party tools use cookies. Please refer to the  cookie policy for collected data, privacy and GDPR compliance. By continuing to browse the site, you agree to our use of cookies.