Emerging Heavy Rare Earth Deposits
With rare earth prices falling alongside company share prices many rare earth companies are highlighting their heavy rare earth deposits which are of higher value.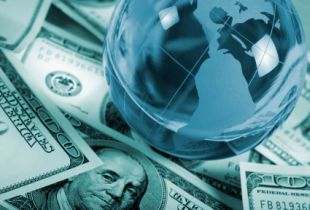 Recently, the prices of rare earth elements and company share prices have been exhibited downward pressure. Even companies like s Molycorp (NYSE:MCP) and Lynas Corp. (ASX:LYC) have not escaped the dip in share price.
In an effort to garner more support for their projects, rare earth companies have started to highlight the importance of heavy rare earth elements (HREE) in an effort to differentiate themselves from the crowd. While the total market demand for the heavy rare earths may be smaller than some light rare earth elements such as neodymium, the HREE's are of higher value.
The importance of heavy rare earth elements
Molycorp and Lynas will be the first two non-Chinese rare earth producers to sell new supply to the market. However, both of the companies have been criticized for the lack of heavy rare earth concentrations in their deposits. Many analysts have feared that once both come to production a glut of light rare earths may flood the market, hurting the profitability of the firms. Let's take a look at the variety of applications in which heavy rare earths are essential.
Dysprosium is most commonly used in tandem with neodymium in the world's most powerful magnets essential for wind turbines, and electric motors used in electric and hybrid vehicles. It is also used in hard disk drives, as well as a stabilizer in nuclear reactors. According to Metal-Pages the current price of dysprosium oxide FOB is $2,000-2020 per kg, as compared to neodymium oxide FOB priced at roughly $108 per Kg.
Europium, ytterbium, and Terbium are commonly used as a glass doping agent for lasers, night vision, as well as sonar and radar systems that are essential for military applications. Europium oxide FOB is currently priced at $3,780-3,800 per Kg.
Erbium is used in fiber optic cables that bring high speed internet to the worlds computers. Recently, researchers at Arizona State University created an erbium fiber optic 'nano-wire' capable of dramatically increasing the amount of data across through the cable as well as increasing the efficiency of solar panels.
Companies highlight HREE's
Ucore Rare Metals (TSXV:UCU) owns the Bokan Mountain deposit in Alaska. The deposit has been called "the most significant heavy rare earth deposit in the US," by Luisa Moreno, an analyst at Jacob Securities. According to the company's NI-43-101 resource estimate the "Bokan hosts an Inferred Mineral Resource of 3.7 million tonnes grading 0.75% TREO, with 39% of the TREO being the higher value HREO (heavy rare earth oxides)," stated the press release.
The company is working towards their Preliminary Economic Assessment which they expect to be completed by Q1 2012. There is still no date set for the start of production.
After Molycorp's prices took a nose drive, the company announced that it was exploring a heavy rare earth deposit adjacent to its existing Mt. Pass mine. Dr. John L. Burba, Molycorp's Executive Vice President, announced that historical exploration of the area discovered deposits with over 4 percent TREO, with a significant proportion of HREE content. If proven to be true, the deposit could become world class, but there is some apprehension to the validity and timing of the announcement.
Other companies hoping to cash in on their heavy rare earth deposits include, but are not limited to, Great Western Minerals Group (TSXV:GWG) which is working to start production on their Steenkampskraal Mine in South Africa and Avalon Rare Metals (TSX:AVL) which owns the Nechalacho project in the Northwest Territories.