With the eyes of the world on South Africa during the World Cup, electrical company Eskom faces disruptions in power supply. How will the World Cup and a looming workers strike effect power supply to mining operations?
By Michael Montgomery—Exclusive to Manganese Investing News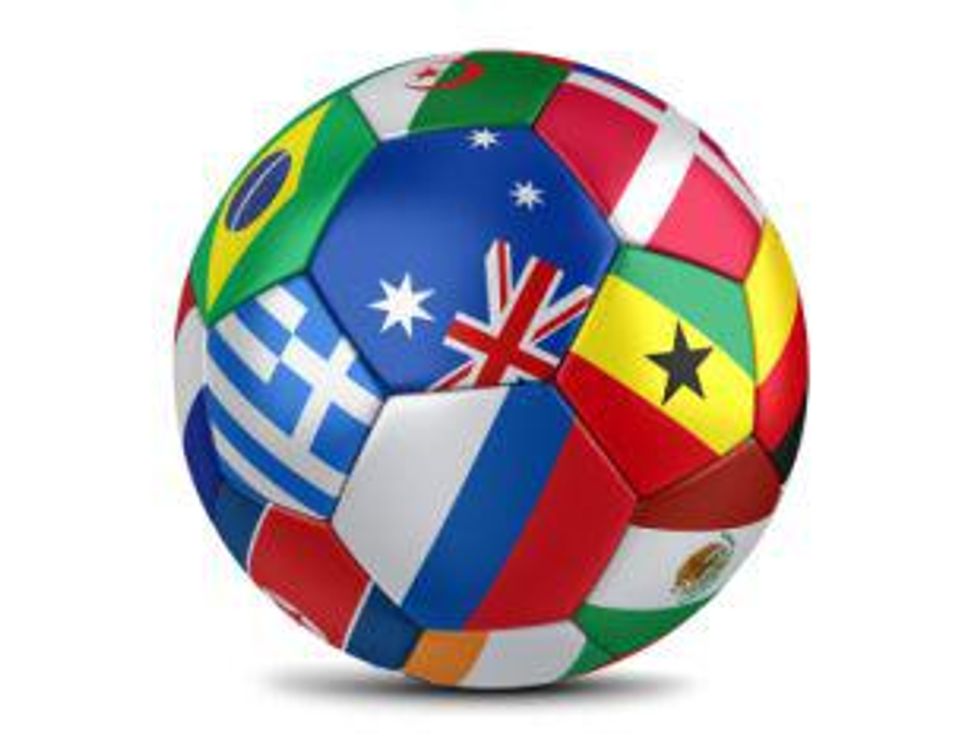 The World Cup is presenting South Africa with some unique challenges that may affect global manganese prices. South Africa is home to 80 percent of the world's manganese reserves making any disruption in supply of the metal a force in the marketplace. Eskom, South Africa's electricity company has been under pressure for shortfalls in electrical production for quite sometime. Mining companies like BHP billiton, Xstrata Plc and others are some of the largest consumers of South Africa's strained power supply. With the power drawn for the World Cup these issues are only being exacerbated and mining companies may be the first to feel the pinch.
"Eskom, which supplies 95% of South Africa's electricity has committed to ensuring uninterrupted power supply for the FIFA World Cup. Electricity to mines could be the first load to shed,"according to Shamim Mansoor, head of precious metals sales at ETF Securities.
In 2008, the last time South Africa faced an electrical 'load shedding' issue, Eskom cut power to mining operations and the price of platinum skyrocketed. "Physical Platinum ETFs went from $158.44 per security, to a high of $222.06 on 3rd March 2008, an increase of 40%. This is because electricity demand exceeded supply in South Africa and miners were forced to use only 90% of capacity, thereby reducing production," stated Mansoor.
If the demands of the futbol tournament were not enough for the already struggling power company, a looming workers strike may be the final straw. Eskom's workers are asking for a pay increase and housing allowances, threatening a strike of the most public fashion, during the World Cup. The company is in negotiations this afternoon and hopes to avoid a strike.
However, if no deal is made and the strike becomes a reality, power disruptions may ensue. Organizers of the tournament are not concerned for the stadiums have back up generators, but the mining operations in the country would be among those forced to cut electrical consumption.
"Worse still for the economy, manufacturers and mining companies in the world's top platinum and fourth largest gold producing country could be forced to shut operations, and this may likely impact metal production and prices," reported James Macharia, for Reuters.
There is good news for South Africa's mining industry. Output for manganese and diamond mining operations rose in the country. In April, "Output of diamonds surged 117 percent and manganese ore jumped 104 percent," according to Bloomberg reporter, Carli Lourens.
Tragedy for Australian Miners
A plane carrying board members of Sundance Resources [ASX:SDL] that was suspected of crashing has been found with no survivors. Among the dead were "Geoff Wedlock, chairman; Don Lewis, managing director and chief executive officer; John Carr-Gregg, company secretary; non-executive directors Ken Talbot, John Jones and Craig Oliver; amd Jeff Duff, a representative of Dynamiq, a consultant to Sundance Resources," according to Philip Burgert, of Resource Investor.
The company officers went against company policy that forbid more than two executives from boarding the same flight. Sundance has halted trading of its shares in the wake of the accident, and has appointed former Chief George Jones as a strategic advisor to oversee operation is the Interim.
Geoffrey Wedlock, non-executive chairman of Jupiter Mines [ASX:JMS] was on the ill-fated flight. Red Rock Resources [LON:RRR], a 25 percent share holder of Jupiter mines has also requested a trading halt of Jupiter Mines stock. Jupiter Mines' Tshipi Kalahari manganese project in South Africa is considered one of the largest manganese ore bodies in South Africa.
"Tshipi has a SAMREC compliant mineral resource of 163 million tonnes at 37% Mn. Tshipi is located adjacent to the open pit Mamatwan mine, one of the biggest manganese mines in the world," according to a report on Business Spectator.
In other news from Austrailia, Shaw River Resources [ASX:SRR] has commenced drilling on its manganese Baramine Project. It is located close to the world class Woodie-Woodie manganese mine and shares many of same the geological characteristics that make Woodie-Woodie, owned by OM Holdings [ASX:OMH], which is the world's second-largest low-phosphorous siliceous high-grade manganese ore producer.
Shaw Resources expects the Baramine project to be of substantial size. "There were 61 significant intersections (>10% Mn over 2m in width) from only 120 holes drilled – with grades up to 38% Mn," according to the press release. Results on the drilling are not expected until August, 2010.
Investing News Network websites or approved third-party tools use cookies. Please refer to the  cookie policy for collected data, privacy and GDPR compliance. By continuing to browse the site, you agree to our use of cookies.