South Korea Interest in Argentine Lithium Escalates
As South Korea imports 97 percent of its energy and mineral resources, a strong move to secure a reliable lithium supply adds to the existing wave of Asian companies developing projects in the lithium rich salt lakes in the north of Argentina.
By Dave Brown – Exclusive to LithiumInvestingNews.com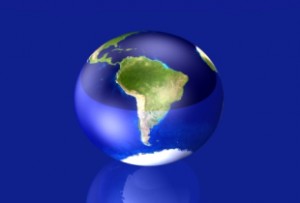 On Saturday, a South Korean consortium consisting of private, public, and government agencies announced that they would invest $15 million in an exploration and a feasibility study at the Sal de Vida lithium brine deposit for a 30 percent stake in a joint venture with Lithium One (TSX-V:LI). According to Lithium One, the site of this brine project is located at Salar del Hombre Muerto, currently the only commercial lithium producing salar in Argentina and the source of approximately 10 percent of the world's production of lithium.
The South Korean venture consists partly of privately owned GS Caltex, the second largest Korean oil refiner, which also operates 3,400 gas stations and is the world's largest plant producing benzene, which is used in the production of unleaded gas. The balance of the South Korean strategic alliance is formed by LG International Corp. (SEO:001120), a publicly traded and broadly based commercial enterprise, as well as government owned Korea Resources Corp., or Kores .
Kores indicated that the Korean consortium will decide on whether to participate in the development of the deposit after the exploration study. If developed, Kores said that the Korean consortium will be able to secure up to half of the annual production of 12,000 tons of lithium carbonate from the site over the course of more than 50 years. A long term objective of Kores is to become a global top 20 mining company by 2020 via participation in world class overseas resource development projects with suitably qualified strategic partners. Kores will have the right to buy up to half of the mine's output at market prices and certain rights to market the lithium in Korea, Japan, and China.
South Korea imports 97 percent of its energy and mineral resources, therefore, the development of stable long-term supplies is a key strategy for the nation's economic development. This move to secure a reliable lithium supply adds to a wave of Asian companies developing projects in the lithium rich salt lakes in the north of Argentina.
A press release on Friday indicated that Lithium One will retain the rights to sell the potash and boron produced as a byproduct of lithium extraction. The Chairman of Lithium One, Martin Rowley issued very optimistic comments, "This is a landmark agreement for Lithium One that confirms Sal de Vida as a world-leading lithium and potash brine project…With our Korean partners, our team now has all the resources necessary to ensure delivery of an outstanding new operation that can supply a low-cost product to the global battery market in a timeframe to meet the rapidly growing demand for lithium battery packs for electric and hybrid vehicles."
Lithium Battery Business Booming
On Monda,y the lithium-ion battery manufacturer A123 Systems Inc. (NAS:AONE) announced that it will provide power packs for electric commercial trucks made by a joint venture of Navistar International Corp (NYSE:NAV). A123 announced that it will manufacture battery systems for the eStar electric delivery vehicle at its Livonia, Michigan facility. The electric truck, which has a payload capacity of two tons, will be assembled in Indiana and is scheduled for launch in the middle of this year. The lithium- ion battery pack will enable the Navistar electric vehicle to have a 100-mile range exclusively on electricity. The market responded strongly to the news sending shares of A123 Systems up 3.6 percent in after hours trading.
The supply agreement builds on an earlier deal by the companies to jointly develop batteries for electric vehicles for the Navistar Modec Electric Vehicle Alliance, a joint venture between Navistar and Modec Limited of the U.K.
A123 also has announced battery-supply partnerships with Chinese automaker SAIC (SHA:600104), German luxury car makers Daimler AG (ETR:DAI), BMW (ETR:BMW) and Fisker Automotive.
With help from Assistant Editor Vivien Diniz