Reducing Magnesium Levels Key to Improving Lithium Extraction Process
Oct. 24, 2018 02:00PM PST
Battery Metals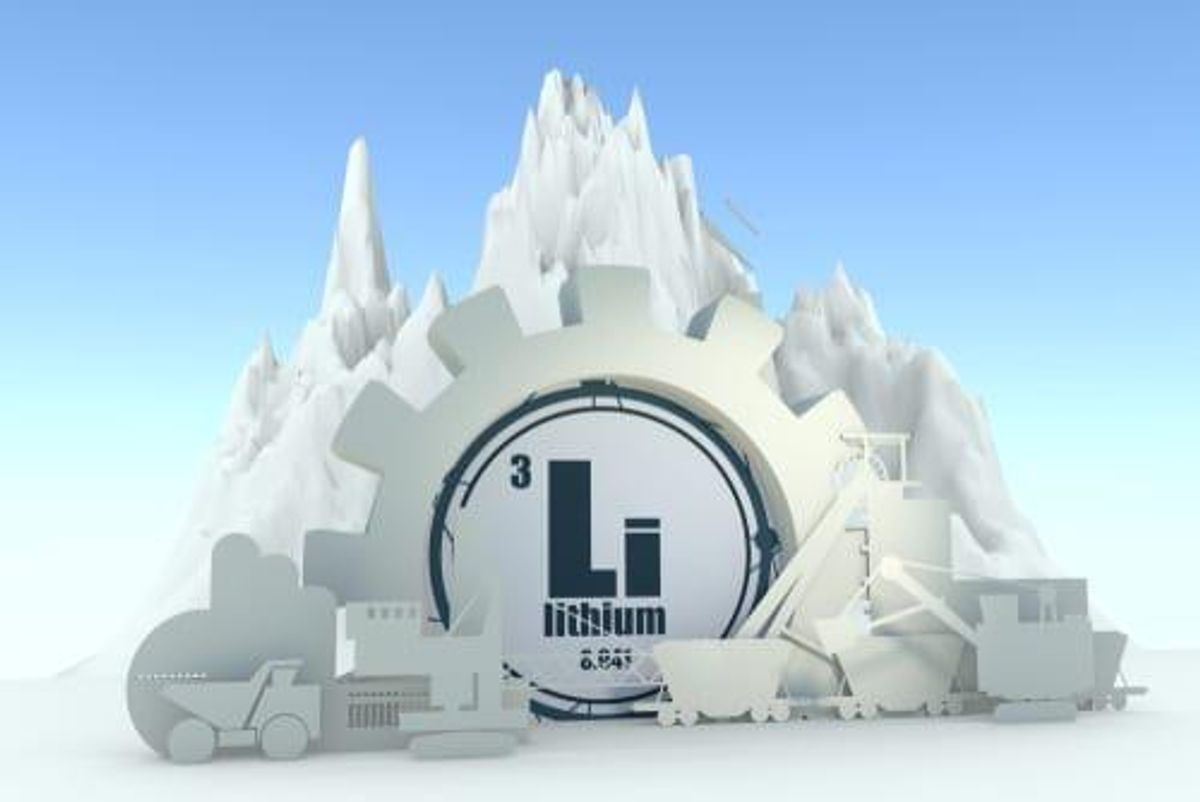 Producing battery-grade lithium requires low magnesium levels, a challenge for companies working in this popular industry.
The rising demand for electric vehicles and consumer electronics in the last decade has created a strong market for its primary energy source: lithium. What few know is that to attain battery-grade lithium from lithium brines, a company must be vested in reducing magnesium levels in the solution.
China's BYD (HKEX:1211) is the world's largest producer of electric vehicles (EVs). The company sold almost 90,000 EVs globally by July 2018.
While EVs represent less than 2 percent of total auto sales in China, BYD's chairman has said all Chinese vehicles will be electric by 2030. By 2040, Bloomberg New Energy Finance forecasts there will be 530 million electric cars globally, representing one-third of all vehicles on the road (or the sky).
Lithium-ion battery use has grown 73 percent from 2010 to 2014, but production has only increased 28 percent, as per a 2017 study on the lithium-ion supply chain. Not a good sign considering electric car production is expected to increase more than thirtyfold by 2030, according to Bloomberg.
Producing battery-grade lithium carbonate requires the purest form of lithium, but lithium brines tend to contain an abundant amount of magnesium and other associated minerals that need to be treated and removed. Reducing magnesium levels in lithium brines is crucial in order to produce high-purity lithium carbonate. The separation process is costly, requires additional steps and uses large amounts of electricity, which increases the carbon footprint for lithium operations.
If a company can "crack the code" on how to enhance lithium extraction to produce a purer concentrate, all the while keeping costs and energy use down, it not only has the potential to increase revenue, but also to firmly position itself as an innovator in a growing market.
"Magnesium is one of the biggest challenges in the processing of lithium brines for battery-grade lithium carbonate," said Robert McAllister, president and CEO of Enertopia (CSE:TOP,OTCQB:ENRT). "If we can remove magnesium before we even start the extraction process, then it could be a big-time industry game changer."
Issues with current lithium refinement: Need for reducing magnesium levels
Under the traditional evaporation method for processing lithium from brine deposits, mineral-rich saltwater is pumped to surface using drill rigs similar to those used in the oil industry and then refined in solar evaporation ponds.
When lithium concentration in the ponds reaches optimal levels of around 6 percent, it is pumped to a recovery plant where unwanted minerals like magnesium — which has most likely also been concentrated to two or three times the lithium concentration level — are filtered out and lithium is then extracted. While brine deposits are generally cheaper and easier to extract than hard rock deposits, this deposit type is not without its own set of issues.
The evaporation process takes time, often between 18 and 24 months, and is subject to weather changes. Lithium recoveries are generally less than 50 percent, and the process involves high electricity and fuel costs. During extraction, residual salt waste is collected and stored in massive salt piles that scar the landscape and present a risk to the environment. The high salt environment in and around the evaporation ponds can be toxic to flora and fauna; it can be related leaching, spills or air emissions that can harm communities, ecosystems and food production.
To meet the goals of the green revolution, the industry needs technology that refines the lithium extraction process in a way that gets product to market faster, cuts costs and lowers the environmental footprint.
Companies leading the way with low-cost extraction and refinement technology
There are currently four companies responsible for approximately 90 percent of the world's lithium supply (Albemarle (NYSE:ALB), Tianqi Lithium (SZSE:002466), SQM (NYSE:SQM) and FMC (NYSE:FMC). In previous years, the price of lithium was controlled by these four companies, and given their success, they had no compelling reason to change how they do business.
But the rise in demand for lithium is changing the dynamic, and improved lithium extraction technologies have the potential to help smaller companies compete with larger companies in the space.
Enertopia is working towards developing a more efficient, low-cost and environmentally friendly method for recovering lithium and extracting magnesium. At its Clayton Valley project, the company has been working on testing technologies that can help extract battery-grade lithium. A successful technology could generate a quicker path to production at much lower capital and operating costs, while also generating a positive environmental impact.
Pure Energy Minerals (TSXV:PE) is another company developing and demonstrating an innovative, sustainable and enhanced lithium extraction process as an alternative to the conventional evaporation-based technology. The company is working with global technology and mining services provider Tenova Advanced Technologies (TAT) on the process testing, engineering and design stage for the Clayton Valley project in Nevada. Its path to lithium recovery from brine puts solvent extraction for lithium at the heart of the flowsheet and combines it with a pre-treatment step using membrane filtration and follows it with electrolysis to produce lithium hydroxide.
Preliminary results reported by Pure Energy in 2015, 2016 and 2017 suggest that the TAT technology has the potential for significant advantages over conventional technology. Other companies include Dajin Resources (TSXV:DJI), Cypress Development (TSXV:CYP) and Noram Ventures (TSXV:NRM), all with projects in or nearby Nevada's Clayton Valley.
"There are at least a dozen companies that are trying to crack the code on how to achieve battery-grade lithium using processes that have smaller capital costs and whose footprints take up a fraction of the land that current brine or hard rock mines take up today," McAllister said. "And when one cracks the code, it opens up major opportunities for everyone in the brine space."
How investors can benefit
As demand for lithium continues to grow, companies are being incentivized to develop new technologies for extracting lithium and reducing magnesium levels so they can compete with the four major lithium producers. Nevada's Clayton Valley has both the right climate to extract lithium quickly and the reserves to produce large quantities of it, and investors stand to benefit when the finished product, pure lithium, is sold for high prices to EV producers and consumer electronics companies.
This is an updated version of an article first published by the Investing News Network in March 2018.
This article was written according to INN editorial standards to educate investors.
Investing News Network websites or approved third-party tools use cookies. Please refer to the cookie policy for collected data, privacy and GDPR compliance. By continuing to browse the site, you agree to our use of cookies.