Orocobre, Canada Lithium, Galaxy Resources Trump New Lithium Carbonate Plant's Supply Impact
Bolivia's new lithium carbonate production plant will have little impact on the lithium market. Production from Galaxy Resources, Canada Lithium and Orocobre is expected to have more of a significant impact on supply and prices.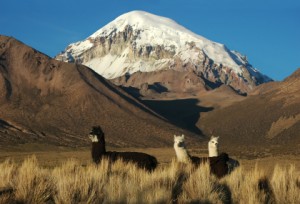 Bolivia has announced the opening of its first lithium carbonate production plant at the Salar de Uyuni, which lies in the Andean province of Potosi. The region is part of the Lithium Triangle, which also includes the lithium-rich salars of Chile and Argentina. The Uyuni salt flat is said to be the largest lithium reserve in the world.
The $19-million plant reportedly could start by producing 5,000 tonnes of lithium carbonate annually, with that amount rising to as much as 30,000 tonnes by 2016. Financial Times correspondent Andres Schipani points out that the latter amount is "almost equal to the current production of neighbouring Chile, the world's biggest lithium producer."
The Bolivian government, under President Evo Morales, is set on developing a lithium industry in the country by developing its resources as well as domestic production of lithium-based batteries for electric cars, computers and portable electronic devices.
The South American country expects to receive from China a $2.9-million pilot plant for manufacturing lithium-ion batteries in March this year, reported the Latino Daily News. The pilot plant, scheduled to commence production in the second half of 2013, will be a practice run for Bolivian technicians training to operate a future industrial-scale plant.
Political risks will hinder development
Bolivia's ambitious plans have faced heavy criticism from industry experts unwilling to believe that a poor country with a fiercely negative view toward foreign investment is capable of advancing a cost-intensive project that requires infrastructure and high-tech know-how. Jonathon Lee, battery materials and technologies analyst at Byron Capital Markets, told Lithium Investing News that he sees Bolivia's lithium carbonate plant as a "nice science project" that will have "very little significance for the supply/demand dynamics of the lithium industry in the short term or the even the medium term."
Bolivia is not only a long way off from being capable of constructing an industrial-scale facility, but the property itself is plagued with inherent problems, including seasonal flooding and high magnesium levels.
Worsening matters is the fact that President Morales' blatantly nationalistic stance on his country's resources and industries is making business in Bolivia an extremely risky venture. Lee believes the Bolivian government will "have a difficult time attracting long-term investors in a jurisdiction that has a lot of political risk."
Roughly 30-percent increase in mine supply by 2014
Three projects that will have a significant impact on the lithium industry, said Lee, are Galaxy Resources' (ASX:GXY) recommissioning of the Mount Cattlin spodumene project in Western Australia; Canada Lithium's (TSX:CLQ) Quebec project in Quebec, Canada; and Orocobre's (ASX:ORE,TSX:ORL) Olaroz project in Argentina's Puna region.
According to Lee, both Galaxy's Mount Cattlin project and Canada Lithium's Quebec project will lead to a 20-percent increase in lithium mine supply by the end of 2013. Orocobre's Olaroz project, now under construction, is expected to add another potential 10 percent to mine supply in 2014.
Increased supply to stabilize prices while demand remains robust
The substantial addition to global lithium mine supply represented by these three operations will have a stabilizing effect on lithium prices, said Lee. "Pricing has increased roughly 30 to 35 percent over the past two years. Production from marginal cost suppliers like Galaxy Resources and Canada Lithium will to some extent create a natural floor in the price of lithium," he explained. Byron Capital expects to see lithium prices of $5,800 to $6,000 per ton lithium carbonate.
In terms of demand, Byron Capital remains bullish and expects the double-digit growth in lithium demand to continue into next year on increasing demand from the ceramics and glass sector (29 percent of total end use in 2011, according to the US Geological Survey); the batteries sector (27 percent); and robust demand in the lubricating greases sector (12 percent), where lithium greases are taking over a larger percentage of the market from sodium- and potassium-based greases.
Securities Disclosure: I, Melissa Pistilli, hold no direct investment interest in any company or commodity mentioned in this article.
Related reading: