With as many as ninety different varieties of lithium and no international exchange, it is difficult to arrive at a standard lithium price; however, lithium industry insiders were able to provide Lithium Investing News with market context and current figures.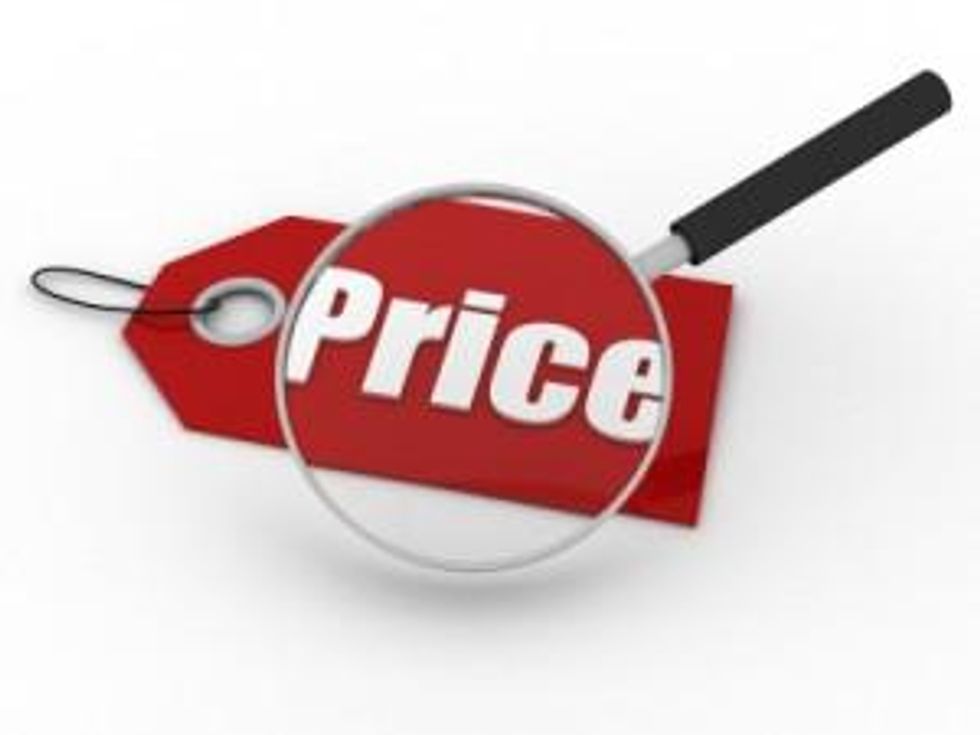 Lithium is not traded on an international exchange, which means that buyers often negotiate directly with producers on an individual basis. There may be as many as 90 different varieties of lithium, and as volumes and purities vary according to demand, pricing them is not a simple exercise. Purchases can also depend on long-term supply contracts between lithium producers and customers. A new customer inquiring about a price quote would be required to complete a relatively long checklist of specifications regarding purity, particle size, delivery method, packaging, and delivery date.
Lithium carbonate
Lithium carbonate is used in the manufacturing of lithium-ion battery cathodes, and is a good glaze for ceramics and ovenware, as the compound forms a low-melting flux when combined with silica and other materials. It is also used for specialized processes in the production of aluminum and can help tile adhesives and cement set more rapidly. In addition, it can be used to produce pharmaceuticals that treat mood disorders and as an active material in carbon dioxide sensors.
In an interview with Lithium Investing News, Vijay Mehta, lithium, potash, and magnesium chemicals consultant, indicated, "the price range as of today for lithium carbonate varies depending upon volume, customer, and contract commitments between a range of approximately $4,500 to $5,200 per tonne." He added that "the price of very high-purity, battery-grade lithium carbonate, which is equivalent to high-purity lithium hydroxide in terms of impurities, would be a premium product almost at the same price of battery-grade lithium hydoxide (high purity) for battery customers."
Lithium chloride
Lithium chloride is used as a brazing flux for aluminum applications and as a desiccant for drying air streams. It is useful in organic synthesis and in biochemical applications, and is used to precipitate RNA from cellular extracts. The price range for lithium chloride is approximately $3,800 to $4,200 per tonne.
Lithium hydroxide
Lithium hydroxide is used in lithium batteries and in manufacturing general purpose lubricating grease. Its high water resistance and broad-ranging utility in both high and low temperatures make it suitable for an array of environmental conditions. Other applications are as a stabilizer in the cosmetics industry and as a corrosion-inhibiting additive in petroleum. Prices for high-purity, battery-grade lithium chloride range from $6,000 to $7,000 per tonne while the range for the technical grade is $5,000 to $6,000 per tonne.
Current context
Lithium price increases have recently been announced by top lithium producers SQM (NYSE:SQM) and Rockwood Lithium (NYSE:ROC). Investors may be interested to know that the battery market for lithium, which is understood to be the strongest catalyst for future growth, could easily absorb a significant increase in lithium prices. The actual raw cost of the lithium in vehicle batteries is currently less than 3 percent of total input expenses. In theory, lithium prices could increase by several multiples and it would have a nominal impact on the actual price of the end battery.
Mixed outlook
Edward Anderson, president and CEO of TRU Group Consulting, suggested to Lithium Investing News that the operating environment for producers is challenging:
"SQM reporting lithium prices '16 percent higher than average prices during the first three months of 2011' does not mean much because first quarter 2011 prices were quite depressed. Essentially the 16 percent price 'hike' reported by SQM means that their prices are still at the average for 2011."
Anderson contends, "there was no lithium carbonate price increase on average in 2011 over 2010. The market environment is just not good for significant lithium price increases, and any company, large or small, trying to do so risks losing shares to competitors. Only modest gains in prices can be expected this year and long term. The view in our January 2012 press statement essentially is unchanged."
While Anderson believes the market environment is not particularly compelling, guidance from producers and  outlook from other analysts indicate a more supportive situation, predominantly due to expected growth in demand for lithium batteries.
Securities Disclosure: I, Dave Brown, hold no direct investment interest in any company mentioned in this article.
Investing News Network websites or approved third-party tools use cookies. Please refer to the  cookie policy for collected data, privacy and GDPR compliance. By continuing to browse the site, you agree to our use of cookies.