Lithium News Round-Up: What's Shaping the Sector
From ore to end products, several evolving stories are shaping the future of the global lithium market.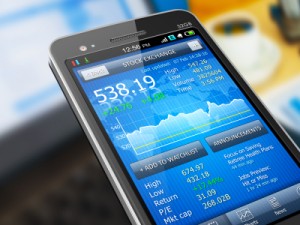 Here's a look at several of the events that are expected to dictate the direction that the lithium market takes in the near to medium term.
CIM reporting guidelines for lithium-brine resource face industry criticism
Last month, the Canadian Institute of Mining, Metallurgy and Petroleum (CIM) released its Best Practice Guidelines for Reporting of Lithium Brine Resources and Reserves. On its website, the CIM acknowledges that its best practice guidelines "are likely to evolve and improve with time," adding that such improvements will be included in subsequent revisions. World-renowned geologist and lithium-brine expert Dr. Ihor Kunasz, a consultant at technical engineering firm TRU Group, said he has a few recommendations for improving CIM's guidelines.
The CIM's guidelines "for Lithium Brine reserve estimation are deficient and could lead to substantial overestimation of lithium resources," TRU Group stated in a news release published last week. "The guidelines recommend a manner for estimating brine resources and reserves that would include both potential brine producing aquifers with extractable lithium along with associated low permeability sediments, which may contain brine that is not extractable by economic means. Such sediments should be excluded from any resource estimate."
In January, Kunasz will present his recommendations for lithium resource definition best pratices at the fifth annual Industrial Minerals Lithium Supply & Markets conference, which will be held in Las Vegas, Nevada. Others speaking at the conference include: Luis Saenz, CEO of Li3 Energy (OTCBB:LIEG); Iggy Tan, managing director of Galaxy Resources (ASX:GXY); Jay Chmelauskas, president of Western Lithium USA (TSX:WLC); Daniela Desormeaux, general manager of SignumBOX; and Vivien Wu, vice president of Chengdu Tianqi Industry Group (Tianqi Group).
Chile lithium concession bids off the table
Following its botched lithium concession bid earlier this year, the government of Chile has abandoned its push to privatize the extraction of the nation's lithium reserves. Lithium giant SQM (NYSE:SQM) won the mining concession bid with an eyebrow-raising $40-million bid; however, the tender was revoked following allegations that the company had falsified its bidding application by signing a sworn statement declaring it does not have any pending lawsuits against the Chilean government — which it does.
The entire tender process was fraught with controversy and faced fierce opposition — including lawsuits — from political groups who felt the government was circumventing the constitution and giving away resources that belong to the people of Chile. Recently, however, mining sub-secretary Francisco Orrego told reporters that his government may table a discussion in 2013 on whether or not to open up another tender process for lithium concessions.
Talison board declares Tianqi bid superior to Rockwood bid
Over the past few months, most market watchers thought Rockwood Holdings (NYSE:ROC) was on its way toward becoming a world superpower in lithium production with the acquisition of Talison Lithium (TSX:TLH). But a few weeks before Talison's board was set to vote on Rockwood's $C6.50-a-share cash bid, a subsidiary of Chinese firm Chengdu Tianqi Industry Group, Talison's largest customer and one of China's largest lithium chemicals producers, upped the ante with a C$7.50-a-share cash bid.
In its bid submission, Rockwood noted that it is not interested in a bidding war. That left Talison's board to decide whether or not to deem Tianqi Group's proposal superior to Rockwood's — which it did this week. Talison also recommended that its shareholders vote in favor of the Tianqi bid, which has already won approval from the Australian Foreign Investment Board. Shareholders will vote on the Tianqi proposal in late February.
Chinese bid for A123 Systems faces backlash
Another Chinese firm has its sights set on US-based A123 Systems (OTC Pink:AONEQ). China's Wanxiang Group and Johnson Controls (NYSE:JCI) are vying for control of the company, which cannot be sold without the permission of the US government as a result of the now-bankrupt company's receipt of $249 million in Department of Energy (DOE) grants, reported Reuters. Government officials haven't said whether or not they are opposed to foreign control of A123, which still has the right to receive another $120 million in government grants; however, the Chinese bid has aroused strong opposition from ex-military and industrial consultants who fear such a transaction would not only move American jobs overseas, but also would place critical US infrastructure and military technology in China's hands.
The auction for A123 began Thursday and could run into next week. In addition to Johnson Controls and Wanxiang Group, other potential bidders include NEC of Japan and Siemens of Germany. The US Committee on Foreign Investment would need to approve the buy if a foreign company wins the bid.
Nanoscience research one step closer to longer-life lithium battery technology
Researchers at the DOE's Brookhaven National Laboratory believe they are moving closer toward solving the problem of degradation in lithium-ion batteries, a development that should lead to much longer battery life. A study conducted at Brookhaven Lab's Center for Functional Nanomaterials has allowed researchers to discover the process by which lithium batteries degrade over time — information that is crucial in the quest to developing longer-lasting, higher-capacity batteries not only for more advanced consumer electronics, but also for large-scale energy storage.
Securities Disclosure: I, Melissa Pistilli, hold no direct investment interest in any company or commodity mentioned in this article.