Lithium M&A? Albemarle to Buy Rockwood for $6.2 Billion
Special chemicals company Albemarle is merging with Rockwood Holdings, the largest lithium products producer, in a transaction valued at $6.2 billion.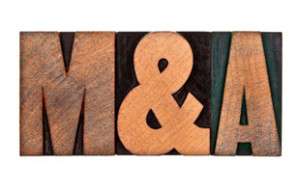 For many years now, the lithium market has been synonymous with three top producers: Sociedad Química y Minera de Chile (NYSE:SQM), FMC (NYSE:FMC) and Rockwood Holdings (NYSE:ROC).
Together, they've held a monopoly on the market; however, it looks like that's about to change. That's because special chemicals company Albemarle (NYSE:ALB) is merging with Rockwood, the largest lithium products producer, in a transaction valued at $6.2 billion.
As lithium demand continues to strengthen on the back of increased battery demand for mobile devices and electric cars, Albemarle's play for its rival reaffirms the case for lithium and also adds some diversification to Albemarle's portfolio of assets.
Through the acquisition, Albemarle will gain access to the Atacama Desert in Chile, giving the company a low-cost base for lithium production. Furthermore, as Reuters notes, Albemarle's merger with Rockwood will net the company a "strong presence across three other high-margin businesses – supplying catalysts to refineries, bromine for use in offshore drilling and emission control, and surface treatment products to the automobile and aeroplane industries."
Rockwood shares rose almost 14 percent, to $86, on the release of the news, but settled at $83.14 by the end of the day. The Albemarle deal values Rockwood at 85.53 per share. Per the terms of the transaction, Rockwood common stock will be exchanged for $50.65 in cash and 0.4803 of a share of Albemarle common stock. Upon closing, Albemarle will own roughly 70 percent of the combined company; meanwhile, Rockwood shareholders will hold the remaining 30 percent. According to Albemarle's press release, the merger is expected to close in the first quarter of 2015.
For both companies, the deal represents a "commitment to drive sustainable growth, creating one of the world's premier specialty chemicals companies."
Indeed, as Albemerle CEO Luke Kissam said in a company statement, "[t]he combination of these two companies creates a premier specialty chemicals company with a unique world-class team of experts and an enhanced focus on innovating customized, performance-based solutions to meet the ever-increasing demands of our customers." He added, "[t]he resulting company will have broader customer reach, increased diversity across end markets, technologies and geographies and more consistent and predictable earnings growth. All four businesses have high margins, strong competitive positions, and attractive long-term growth. The strong cash flows generated by these businesses will enable us to reduce leverage rapidly, support our ongoing dividend payments, and continue investing in the businesses to fuel growth and deliver increased value to our shareholders."
Likewise, Robert J. Zatta, Rockwood's CEO, sees the transaction as "compelling" as it offers Rockwood shareholders an "immediate premium and signifiant participation in the tremendous growth potential of the combined organization."
Bloomberg noted that today's deal is "the largest takeover of a diversified chemicals company since Solvay SA bought Rhodia SA in 2011."
Securities Disclosure: I, Vivien Diniz, hold no investment interest in any of the companies mentioned in this article.