Lithium Ion Battery Production: International Strategic Alliances Forming
From Australia to Japan to the US, major partnerships and strategic collaborations appear to be catalyzing strong marketing and technological bench strength to drive activity within the lithium field.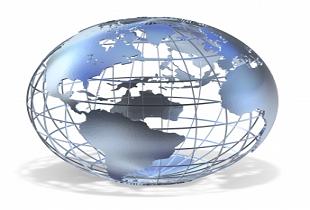 By Dave Brown – Exclusive to Lithium Investing News
From Australia to Japan to the US, major partnerships and strategic collaborations appear to be catalyzing strong marketing and technological bench strength to drive activity within the lithium field.
Japanese electronics company Hitachi (NYSE:HIT) is joining US battery manufacturer Johnson Controls (NYSE:JCI) in the development and distribution of lithium-ion batteries. Although the precise terms of the deal were not disclosed, areas of co-operation will cover sales, marketing and may include collaboration on energy storage technology. An Hitachi spokesperson pointed out that the companies' business models are similar because neither is tied with a single automaker in contrast with competitor Panasonic Corp. (NYSE: PC) which exclusively supplies hybrid auto batteries to Toyota Motor Corp (NYSE:TM).
Hitachi has produced 1.2 million lithium-ion automotive battery cells for hybrid buses and trucks, supplies Japanese truckmaker Isuzu Motors and plans to supply General Motors Corp. Hitachi currently manufactures everything from home appliances to nuclear reactors but has been restructuring its operations, and ecological batteries are a device that may be accretive towards its growth oriented business units.
Johnson Controls is a major lead-acid auto battery manufacturer. The company is also engaged in designing, producing, marketing and installing integrated heating, ventilating and air conditioning (HVAC) systems, building management systems, controls, security and mechanical equipment. A complete automotive experience business unit operates as an automotive supplier, providing interior systems through its design and engineering expertise.
Mining News
James D. Calaway, chairman of lithium mining company Orocobre (TSX:ORL) offered a bullish forecast on Monday, suggesting that lithium demand may surge in the next decade as consumers buy more portable electronics and battery-powered vehicles. "Global lithium demand of about 110,000 tonnes may double by 2020 solely from existing applications such as mobile phones and glass making", Mr. Calaway said. Global lithium output doubled to 92,000 tonnes in 2008 from 45,000 tonnes in 1997, and one major producer has even forecast demand to be over 200,000 tonnes by the end of the next decade.
Earlier in June, Pike Research issued a report that forecasted that the lithium ion transportation battery industry will grow more than eight-fold in the next five years, with nearly $8 billion in sales worldwide by 2015, up from $878 million in 2010. According to the report total electrified vehicle sales in the Asia Pacific region will reach almost 1.1 million in 2015, more than the U.S. and Western Europe combined. The Asian lithium ion battery market will surpass $4 billion, representing 53 percent of total global sales.
Orocobre anticipates lithium production to commence in 2012 at its first project, Salar de Olaroz, atop salt flats in Argentina's Jujuy province. The company anticipates positive cash flow by the end of the next fiscal year when output is expected to reach 15,000 tonnes of lithium and 36,000 tonnes of potash fertilizer. A second project, called Salar de Salinas Grandes, may enhance Orocobre's total annual lithium production to as much as 40,000 tonnes, which would potentially make it the world's fourth largest publicly traded producer.
Australia – Japanese Cooperation
An affiliate of Toyota Motor Corp.is financing the cost of the Salar de Olaroz project $100 million to $120 million in exchange for 25 percent equity. Toyota also may market the mine's lithium for Orocobre to Asian manufacturers.
Mr. Calaway said that prices for lithium carbonate are likely to remain in a range of $4,000 to $6,000 a tonne. "We are managing our business with the assumption that it's going to be fairly tough" through 2014, Mr. Calaway said. "And then I think we get into a fairly substantial period where you get very strong firming of prices. From 2015 through 2025, it is going to be a wonderful time to have low cost lithium production."
Short Term Market Volatility
Share prices have fluctuated on the recent news flow; however, October has seen an overall positive response from the market with almost 15 percent appreciation to reflect the current valuation at $2.29 on Tuesday's trading session.