Lithium Hydroxide Prices Rising — Shortage on the Horizon?
Market watchers have been positive on energy metals despite the state of the rest of the commodities market, and that trend looks to be continuing.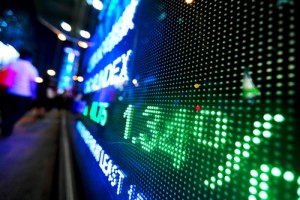 Market watchers have been positive on energy metals despite the state of the rest of the commodities market, and that trend looks to be continuing.
Last Tuesday, FMC (NYSE:FMC) announced a 10-percent increase in global prices "for all grades of lithium carbonate and lithium salts including lithium hydroxide, pharmaceutical carbonate and specialty salts." The increase is effective December 1, 2014, and applies to all standard and non-standard pricing.
Explaining the reason for the increase, Chris Senyk, global marketing director for FMC Lithium, cited continued rising costs and operational cost pressures at FMC's Argentina facility. "These increases will help ensure continued investment in our operations and support the supply service expectations of our global customers," he said.
And though prices are increasing for a range of lithium products, Senyk singled out lithium hydroxide in particular, noting that hydroxide prices were already increased in May and that December's 10 percent increase will be in addition to that.
Increased demand from the battery space
Although operational costs are driving price rises for FMC products, Simon Moores of Benchmark Mineral Intelligence has suggested that further price gains could be in store for lithium hydroxide due to tightening supply. An October 15 report from the analyst states that although markets have been focused largely on lithium carbonate, it's lithium hydroxide that could be looking at a shortage as soon as 2015.
While the material is normally used as an industrial lubricant, it has also been finding favor as a cathode in batteries, where lithium carbonate is also commonly used. Some properties of lithium hydroxide make it a more favorable material for cathode production, but high prices often mean that lithium carbonate is used instead.
However, demand for lithium hydroxide could still be rising. Moores said that Tesla Motors (NASDAQ:TSLA) is planning to use lithium hydroxide for production at its new lithium-ion battery gigafactory in Nevada, and the analyst believes that factor alone "could increase demand for all lithium chemicals used in batteries by much as 50%." He predicts that in a bullish scenario, growing consumption from the battery sector could push up lithium hydroxide prices "by as much as 30% in 2015."
Lithium hydroxide first
That could be an advantage for those making lithium hydroxide directly from concentrates. Usually, lithium carbonate is produced first, with hydroxide being produced afterwards, but some companies are looking to cut to the chase and make lithium hydroxide first.
Nemaska Lithium (TSXV:NMX) is simultaneously developing its Whabouchi hard-rock spodumene deposit and its Hydromet processing plant in Quebec. The company intends to use an electrolysis-based process to produce lithium hydroxide directly from spodumene concentrates, and if needed will be able to produce lithium carbonate as well. Nemaska published patent applications for the process in August.
Across the Pacific, Reed Resources (ASX:RDR) announced last Friday that its 70-percent-owned subsidiary, Reed Industrial Minerals, has been granted a patent for its proprietary process to produce lithium hydroxide directly. Work at a semi-pilot-scale demonstration plant in the US has so far seen success and "demonstrates the reproducibility of the successful purification and electrolysis of lithium chloride solutions."
Not so fast
Of course, despite all the hype surrounding Tesla and the electric vehicle battery market, it's worth noting that not all are calling for a bull run in the lithium space. Industrial management and engineering consultant firm TRU Group reported last Monday that based on the latest monthly export data from Chile, lithium carbonate prices are 2.3 percent lower for the year, coming in at US$4,600 per tonne.
The firm said, "[t]his level is the new long term norm," and believes it will be difficult for newcomers to come up against the existing three low-cost producers — SQM (NYSE:SQM), FMC and Rockwood Lithium — which together keep prices "in check."
That's certainly a valid argument, but with points from Moores about the price of lithium hydroxide, the energy metals sector could still be a bright spot in a tough commodities market.
Securities Disclosure: I, Teresa Matich, hold no investment interest in any companies mentioned
Editorial Disclosure: Nemaska Lithium is a client of the Investing News Network. This article is not paid-for content.
Related reading:
The Importance of Hydroxide: Jean Francois Magnan on Nemaska Lithium's Proprietary Process