High gas prices or a desire to lower one's carbon footprint, or even a reluctance to further enrich nations in the Middle East, whatever your peeve – lithium-ion shows the way.
By Kishori Krishnan Exclusive To Lithium Investing News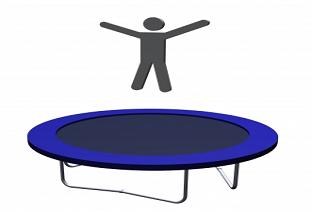 Look who is interested in lithium – Korean steel producer Posco (NYSE: PKX) is set to invest US$ 4.8 million in lithium miner Pan American Lithium Corp (TSX.V: PL), formerly known as Etna Resources Inc.
Etna Resources (TSX:V: ETN), changed its name to Pan American Lithium Corp on January 12, and announced terms of a $5 million Letter of Understanding with Posco at the open of trading in Toronto.
The deal calls for Posco to complete its due diligence on Etna Resources' lithium properties within 30 days.
The funding matches the capital Etna would require to control the lithium recovery and all other mineral production in a Phase One development of an exploitable mineral brine recovery at the Cierro Prieto Geothermal Plant, located 30 km south of Mexicali in Baja California, Mexico.
Etna Resources optioned the rights in the last quarter of 2009. Total annual recoverable minerals is estimated at between $450 to $500 million. The brines are recovered through 6 square miles of existing sequential evaporation ponds, concentrating metals values to roughly 11.7 times original salt content.
Etna owns a 25-per cent carried option for rights to all the lithium carbonate and precious metals produced from brine at the world's second-largest geothermal power plant in Cierro Prieto, Baja California, Mexico.
What is happening here? Why is a steel producer interested in lithium?
Though the world's No.4 steelmaker has said that it would double spending in 2010, and invest in non-ferrous metals, is that all there is to it?
Posco CEO Joon-yang Chung had earlier said, "Posco will be aggressively pursuing projects and future materials like lithium as the new growth engines for the next generation of the company."
The move clearly shows the direction in which the market is shifting focus.
Going green
Sentiment is clearly shifting towards 'Green Energy'. With the world working on finding ways to reduce carbon emissions and moving towards battery driven vehicles to enable it, lithium will be an important ingredient as it is used in electric and hybrid electric car batteries.
Whether the motivation is gas prices, a desire to lower one's carbon footprint, or a reluctance to further enriching nations in the Middle East, demand has increased for hybrid vehicles.
The only practical option for rechargeable vehicles is the lithium-ion (Li-ion) battery.
Just as gas-powered autos depend on oil, the world's future fleet of electric cars may well depend on an obscure element now mined in only a handful of places: lithium.
Because it is the world's lightest metal and good at holding a charge, lithium in batteries can deliver the energy electric cars need without weighing them down or requiring frequent recharging stops.
The vast natural resources of South America have attracted big investments in mine development in recent years, establishing South America as a world leader in mined metals and minerals. With more than 340 major operational mines, South America is a major producer and exporter of iron ore, copper ore, lead ore, zinc ore, gold ore, silver ore, bauxite, coal, and lithium.
Lithium is mined as an ore in rocks and as a mineral suspended in briny solutions found beneath salt flats. In recent years Chile has developed its lithium-rich salt flats to become the world's top producer.
With rising demand, new deposits will have to be tapped—including an estimated 5.95 million tons beneath a high-altitude desert in Bolivia.
Incidentally, American Lithium Minerals Inc (OTCBB: AMLM) has announced that it has entered into an agreement with Nevada Mining Co Inc to acquire three exploration Lithium Brine projects in Nevada and one Lithium Brine project in Utah.
Stock rise
Underscoring the need for the precious mineral, companies are eager to acquire a stake in lithium miners.
Magna International Inc, a Canadian vehicle components maker, took part in a $10.5 million equity financing deal by Toronto-based Lithium Americas Corp to secure its position.
Lithium stocks are also on the rise, given that lithium is becoming the commodity of choice for investors.
Car makers are not the only ones choosing lithium-ion batteries for their much-anticipated hybrid and electronic vehicles. The $2 billion the US intends to invest in that technology is also set to help ease the way.
Result story
Just to get an idea about the change in turnover for lithium-rich firms – Chilean-based lithium producer Sociedad Quimica y Minera de Chile (ADR) (NYSE:SQM) had reported a record year with earnings of $501.4 million for 2008. That was 179 per cent over 2007.
And their Q4 2008 net income came in at 170 per cent over the same period as the year prior.
The company is currently above its 50-day moving average of $38.46 and above its 200-day moving average of $35.88.
SmarTrend identified an Uptrend for Sociedad Quimica y Minera de Chile (NYSE:SQM) on September 15, 2009 at $36.81. In approximately four months, the stock returned 8.7 per cent as of January 6 recent price of $40.01.
And that is just one example.
New manufacturers are cropping up daily with ever-improved versions of the Li-ion battery. The competition is fierce and it's difficult to know who will come out on top.
Check out the lithium mining stocks overview here.
Bottom line?
Lithium demand will skyrocket as more and more hybrids roll down the assembly line. Current processing potential is limited, making it vulnerable to market disruption.
And limited supplies could mean big profits for lithium miners and processors.
How to play this soon-to-be strategic commodity?
Keep watching this space!