Lithium Battery Industry Growing in China
Several important developments in the lithium battery industry have turned a focus towards China as the country continues its quest to maximize exposure to lithium technology and bypass the west's historical dominance of internal combustion technology.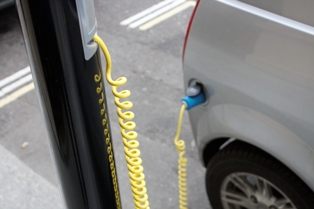 By Dave Brown —Exclusive to Lithium Investing News
Several important developments in the lithium battery industry have turned a focus towards China as the country continues its quest to maximize exposure to lithium technology and circumvent the West's historical dominance of internal combustion technology. The country has created a lofty target to have 1 million green vehicles on the road by 2020, a significant increase in its current inventory of a few thousand. J.D. Power and Associates estimates the electric vehicle market in China will not reach 200,000 sales until 2015 at the earliest.
General Motors' (NYSE:GM,TSX:GMM) Chief Executive Officer Daniel Akerson recently participated in the launch of the initial phase of an Advanced Technical Center (ATC) in Shanghai. This center will serve as the home of four important global research, design and technical organizations, including labs for science, vehicle engineering, advanced powertrain engineering and advanced design. The facility is expected to include 62 test labs and 9 research labs, employing more than 300 skilled professionals including engineers, designers, researchers and technicians within its 65,000 square meter operation. The first phase includes a series of highly advanced lithium battery research labs that will focus on research in lightweight materials and battery cells for the development across a range of different automotive vehicle classifications. GM began construction on the ATC in July 2010 and the second phase is expected to be operational by the end of next year.
International project collaborations
Earlier this week, Mr. Akerson signed an agreement with SAIC Motor Corp., Ltd. (SAIC) Chairman Hu Maoyuan for cooperation on a new electric vehicle architecture in China. Under the agreement, the Pan Asia Technical Automotive Center (PATAC), a preexisting engineering and design joint venture will serve as the development center for the architecture.
Vehicles resulting from the partnership are expected to be distributed in China under Shanghai GM and SAIC brands; however, it will also use the architecture to build electric vehicles to be internationally marketed. GM and SAIC are partners in 10 joint ventures in China, which have been in existence for over 15 years.
The new agreement is said to leverage SAIC's local market knowledge along with GM's global expertise in electric vehicle development. The partners indicate that it will enable a domestic input toward development and adoption of lithium battery and electric vehicle technology delivery in China. United States lawmakers and some industry observers have indicated that by limiting vehicle subsidies for consumers to domestically manufactured models, the Chinese government is compelling foreign companies to share proprietary lithium knowledge with Chinese partners.
Last year, the Chinese government announced a pilot program for subsidies to buyers of fuel-efficient cars in five Chinese cities in order to reduce emissions for the world's largest producer of greenhouse gases and most populous country.
Private equity expansion in China
Lithium battery manufacturer Boston-Power, Inc. announced $125 million in new funding from a combination of investment from China and private equity support. Chinese government incentives and private growth capital will be used primarily for manufacturing, research and development, and marketing initiatives in China for the company's lithium products and energy storage technology.
The Chinese government is providing a series of grants, loans and related tax incentives through its stimulus programs and local industrial policies, while the private equity round was led by GSR Ventures and existing investors, Oak Investment Partners and Foundation Asset Management (FAM).
Boston-Power is establishing a lithium battery research, development and engineering facility in China to further develop lithium battery technology with new energy storage products and solutions. The company is also expecting to build an advanced manufacturing facility in China that will be capable of producing 400 megawatt hours of lithium battery cells annually by the end of next year.
The substantial infusion of capital and incentives is expected to focus Boston-Power's solutions in China concentrating in both the immediate and longer term. This dynamic involves a reallocation of global resources from the United States to China.
Securities Disclosure: I, Dave Brown, hold no direct investment interest in any company mentioned in this article.