Lithium Batteries Powering Ten Percent of Autos by 2020
Driving strong demand for lithium battery adoption, a resent report has been published that suggests hybrid and electric cars may grab as much as 10 percent of the European automobile market by 2020.
By Dave Brown – Exclusive to LithiumInvestingNews.com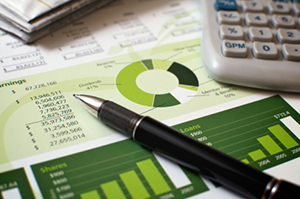 The Royal Academy of Engineering has issued a report that suggests hybrid and electric cars may grab as much as 10 percent of the European automobile market by 2020.  The largest impediments for this forecast appear to be cost hurdles, standardized regulations, and infrastructure investments.
The report points out that the reserve base represents sufficient lithium for a billion EV batteries, meaning that lithium shortages do not appear imminent and the diversity of possible battery chemistries suggests that a shortage of battery materials is unlikely.  In addition to the lithium based batteries, which currently appear to be the industry's state of the art technological benchmark, energy storage sources might potentially include lead, nickel, sodium, and zinc-based chemistries.
The report identifies four technical issues:  availability of high energy-density batteries at a practical price, feasibility of charging vehicles, infrastructure implementation, and a 'smart grid' that can recharge millions of electric vehicles using low-carbon electricity.  The current contribution of renewable and low-carbon generation to the United Kingdom's energy supply is one of the lowest in Europe. If the country intends to meet its renewable energy targets, a range of new low-carbon sources will be needed, including new nuclear power stations, wind farms, and tidal barrages.
Last October, a study conducted by PricewaterhouseCoopers LLP indicated that automobiles manufacturers are set to introduce 42 electric models worldwide by 2012.
GM May Scrap Indian Electric Car Development
General Motors (OTC: MTLQQ) may scrap a venture to develop an electric compact car in India following the take over of its partner Reva Electric Car Co. by Mahindra & Mahindra Ltd. (BOM:500520)  Mahindra is India's largest sport utility vehicle maker and has agreed to acquire a 55 percent stake in Reva as growing environmental concerns stimulate demand for alternative energy vehicles.  Reva currently markets automobiles in 24 countries and is building a plant in the southern Indian state of Karnataka with a capacity to produce up to 30,000 vehicles per year.  The company intends to begin selling the lithium-ion- powered Reva NXR as early as October in Europe costing about $18,500.
Nissan Building U.S. Battery Plant
Nissan Motor Co. (TYO:7201) has begun to construct a battery factory in Smyrna, Tennessee next to its main North American automobile assembly plant to support management's expectation of growing U.S. demand for electric vehicles.  Scheduled to open in 2012, the plant will be able to supply lithium-ion battery packs for 200,000 electric cars a year, eclipsing the company's plan to manufacture 150,000 rechargeable Leaf hatchbacks there annually. Nissan has previously issued guidance anticipating sales of 500,000 electric cars a year by 2012.
Daniel Poneman, U.S. deputy secretary of energy, said with Nissan's new factory and others announced by U.S. auto and battery makers, by 2012 the country will have about 20 percent of forecasted global capacity to produce advanced batteries.  Mr. Poneman was bullish on his comments, "By 2012, factories like this one will be shipping tens of thousands of electric vehicles to showrooms around the world."  The Obama administration so far has committed $12 billion to advanced vehicle technologies.
Mining News
On Wednesday, The world's largest lithium producer, Sociedad Química y Minera de Chile S.A. (NYSE: SQM) released earnings for the first quarter of 2010, totaling $76.5 million ($0.29 per ADR), a decrease of 13.5 percent with respect to the first quarter of 2009. The company's gross margin totaled $131.5 million, a 7.5 percent reduction to the margin recorded during the first quarter of 2009. The results were mixed as revenues represented a 21.0 percent increase for the quarter totaling $388.5 million.
The company's Chief Executive Officer, Patricio Contesse, demonstrated cautious optimism on recent results, "After undergoing unprecedented economic challenges during 2009, which negatively impacted global markets, the first quarter of 2010 showed strong signs of a transition to pre-crisis levels. We observed positive signs of recovery in all of our business lines with higher volumes in each business segment in the first quarter of the year compared to first quarter of 2009."
Mr. Contesse concluded, "Last year's challenging conditions proved that our diverse businesses and broad customer base make SQM more resilient compared to fertilizer industry players under demanding market conditions. Sales volumes for the first quarter of 2010 reflect the turnaround in markets, and we are optimistic that the following quarters will continue to show promising signs of growth and recovery for our businesses."  The market has also demonstrated Mr. Contesse's sentiments as the share price has traded into the $33.41 range, after opening on Tuesday at $31.65.
Earlier this month, the company announced plans to invest $350 million in 2010 to boost its output of nitrates and increasing its production capacity of iodine and lithium.
With help from Assistant Editor Vivien Diniz