Toshiba Corp (TYO:6502) is targeting more than 10 percent of the rechargeable battery market share in five years, with an ambitious eye for a considerable distribution of the surging but highly competitive sector.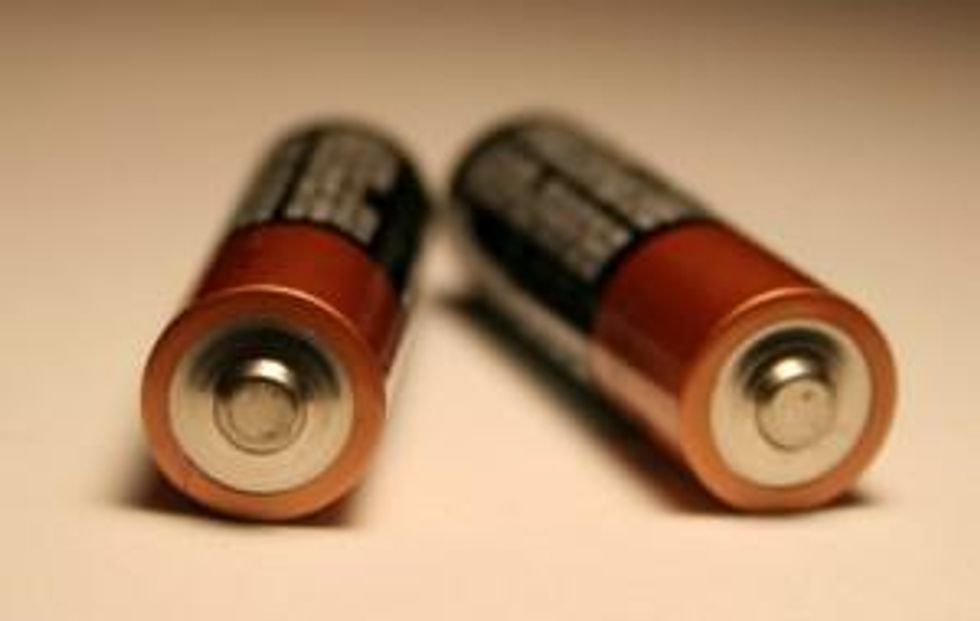 By Dave Brown – Exclusive to Lithium Investing News
Toshiba Corp (TYO:6502) is targeting more than 10 percent of the rechargeable battery market share in five years, with an ambitious eye for a considerable distribution of the surging but highly competitive sector.
Toshiba's strategy to help boost the company's growth and weather the impact of volatile prices for chips is focused on the international appetite for batteries to power hybrid, plug-in hybrid and electric vehicles.  Toshiba has made the business one of its focus areas but increasing demand is also making competition fiercer, with Toshiba and its Japanese peers, including current leaderSanyo Electric Co (TYO:6764), NEC and Hitachi, facing South Korea's LG Chem and other rising rivals around the world.
"We would like to expand our business with the hope of securing a more than 10 percent share (of the global lithium-ion battery market)," Toshiba chief executive Norio Sasaki said at a news conference held in Kashiwazaki, northern Japan, to celebrate the completion of its second lithium-ion battery factory.
Toshiba will start mass-producing its rechargeable SCiB (Super Charge ion Battery) in February 2011 with an initial capacity to make 500,000 cells per month and it plans to double that by March 2012.  Toshiba manufacturers its SCiB at another facility in central Japan, which has a monthly capacity of 150,000 cells.
In AprilHonda Motor Co. (NYSE:HMC) announced plans to adopt Toshiba's SCiB for its electric motorcycles and Mitsubishi Corp (TYO:8058) is jointly developing battery systems containing the SCiB with Toshiba for electric vehicles.
Related International Developments
Last week, billionaire Warren Buffett confirmed his support and investment in Chinese automaker BYD Co. (HKG: 1211), announcing the company will be a leader in electric cars. The carmaker is currently facing challenges ahead as it tries to address falling sales, as it slashed its 2010 sales outlook by 25 percent to 600,000 vehicles from 800,000 on Aug. 4.  The fabled oracle of Omaha said, "BYD is a young and promising company experiencing dynamic growth. BYD will play a leading role in the future." Berkshire Hathaway owns 10 percent of the automaker through MidAmerican Energy Holdings, based in Des Moines, Iowa.
The company actually began as a battery maker, founded by China's richest man, Wang Chuanfu, and entered the automobile market in 2003 mass producing the world's first plug-in hybrid five years later. The carmaker plans to start selling the E6 electric car in the U.S. this year and in Europe next year. The E6 will take six hours for a full charge and will run for more than 300 kilometers per charge in cruising mode.
BYD is adding electric vehicles and plug-in hybrids as rivals such as General Motors and Nissan plan to introduce battery-powered models in China. The country, the world's biggest polluter, is offering buyer incentives for fuel-efficient vehicles to help cut emissions.
In June, the government said it would offer as much as $7,400 towards the purchase of plug-in hybrid models and up to 60,000 yuan for vehicles that run only on batteries in five Chinese cities on a trial basis. The National Development and Reform Commission, China's top economic planner has announced the country may subsidize purchases of at least 4 million energy-efficient vehicles by 2012.
Mining News
Galaxy Resources (ASX:GXY) has produced its first lithium concentrate from the Mount Cattlin operation, in Western Australia.  On Tuesday the company said that the production start-up was on schedule and followed the successful commissioning of the crushing circuit and heavy media plant.  It is expected the Mount Cattlin mine and minerals plant will produce 137, 000 tonnes per year of 6 percent lithium oxide spodumene concentrate, which Galaxy would add value to by building the Jiangsu downstream lithium processing facility, in China. The plant will have the capacity to produce 17, 000 tonnes per year of lithium carbonate that is suitable for use in manufacturing battery cathode materials.  On Monday, Galaxy announced that it would raise $30 million from Chinese investments, and said that it might list on the Hong Kong Stock Exchange.
Investing News Network websites or approved third-party tools use cookies. Please refer to the  cookie policy for collected data, privacy and GDPR compliance. By continuing to browse the site, you agree to our use of cookies.