Lithium News from the Land of the Rising Sun
Honda's first attempt at mass marketing zero-emission motorbikes will use lithium-ion batteries that can be recharged to about 80 percent of capacity in 20 minutes using a rapid charger, or fully charged with a normal socket in four hours with the vehicle traveling a range of more than 30 km on a full charge.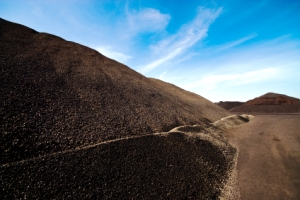 By Dave Brown – Exclusive to Lithium Investing News
On Tuesday, Honda Motor Co. (NYSE:HMC) announced its first attempt at mass marketing zero-emission motorbikes, an all-electric scooter, with the ultimate objective to compete with rivals in the massive Chinese market, given the demand for electric bikes currently estimated at 17 million units. The EV-neo will be similar in size to a 50cc scooter and initially will be targeted for commercial users in Japan.
Japanese electronics maker Toshiba Corp (TYO:6502) is set to supply lithium-ion batteries for the electric motorcycles. This will be the first time Honda has procured batteries from Toshiba. The scooter's lithium-ion batteries can be recharged to about 80 percent of capacity in 20 minutes using a rapid charger, or fully charged with a normal socket in four hours and the vehicle can travel with a range of more than 30 km on a full charge. With the price point yet to be announced, lease sales are scheduled to begin in December in Japan.
A joint venture by the world's third-largest car battery maker, GS Yuasa Corp (TYO:6674), trading house Mitsubishi Corp (TYO:8058) and Mitsubishi Motors (TYO:7211) have announced plans spend US $400 million to build a third lithium-ion battery plant in Japan, anticipating growing demand for electric vehicles. The enterprise will boost its annual output capacity by the equivalent of batteries for 50,000 Mitsubishi Motors electric vehicles. Along with other planned investments, this will bring the total annual output capacity for the venture to an equivalent of batteries for 67,800 electric vehicles a year by 2012, from the current limit of 2,300 vehicles. The combined venture will be named Lithium Energy Japan and is 51 percent owned by GS Yuasa, with Mitsubishi Corp holding 34 percent and Mitsubishi Motors 15 percent. Mitsubishi Motors, to which the joint venture is supplying lithium-ion batteries, has raised its annual sales target for the i-MiEV by 10,000 vehicles to more than 40,000 by 2012.
Mining News
The Managing Director for Galaxy Resources Ltd. (ASX:GXY), Iggy Tan, announced Tuesday that the company has signed sales agreements with 13 unnamed Chinese lithium cathode producers for the balance of its planned 17,000 tons output of lithium carbonate. Mr. Tan was bullish on the global lithium demand prospects, anticipating the price of lithium carbonate to climb to US $6,757 a tonne in 2015 from its current valuation of US $6,120. He anticipates that demand may increase three-fold to 300,000 tons in the next decade. Primary growth will be in China where current demand is about 20,000 to 25,000 tons a year. Galaxy Resources aims to be the world's fourth-biggest lithium carbonate producer, spending US $135 million to build a mine at Mt. Cattlin in Western Australia and a processing plant in the Zhangjiagang Free Trade Zone in Jiangsu province of China. The mine is scheduled to start in August and the wholly owned battery grade lithium carbonate plant in China is anticipated to open in December. The markets have responded strongly to these developments with the share price appreciating almost 8.5 percent on the day to close at AUD $1.48.
On Monday, TNR Gold Corp. (TSX-V: TNR) announced a June 8 meeting date for shareholder approval of the previously announced spin-out of the company's lithium and rare metals assets into its wholly-owned subsidiary, International Lithium Corp. The news release has demonstrated support in the market with the share price climbing over 21 percent this week from $1.22 on Monday to finish at the current valuation of $1.48.
Last Friday, Salares Lithium Inc. (TSX-V: LIT) reported additional exploration activities underway at its Salares 7 project in Chile. The company has now staked additional concessions to cover an extra 21.3 square kilometers of ground bringing the total land to approximately 117.9 square kilometers. The property increase developments follow last month's positive results from the company's first phase transient electromagnetic survey completed on Salar de la Isla and Salar de las Parinas. The Chief Executive Officer, Todd Hilditch, was pleased with the announcement, "A portion of the interpreted brine bearing horizon identified as probable and possible brines by Geodatos encompasses areas beyond the salar boundaries and as such the additional ground staked ensures that we can drill test / sample those horizons from within our own concession group". Share prices for Salares began Friday's trading session at $1.05 and traded higher on the news for an 11 percent gain to finish today's session at $1.16.