India's Graphite Electrode Producers Under Pressure to Cut Prices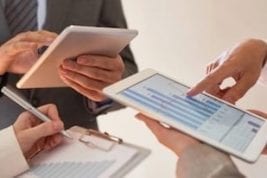 Domestic graphite electrode prices have surged more than 500 percent since last year, but India wants lower prices for smaller steelmakers.
India is pushing graphite electrode manufacturers to cut prices for smaller steelmakers, Reuters reported on Monday (February 19).
Domestic prices for graphite electrodes, which are used to melt scrap in electric arc furnaces to produce new steel, have surged more than 500 percent since last year.
China's environmental crackdown has supported prices, as the country has curbed production of needle coke, a key feedstock material used for manufacturing graphite electrodes.
As a result of China's tightening policy, India's electrode exports have benefited, increasing 71 percent from April to August last year.
Indian manufacturers also received a boost, with shares of Graphite India (BOM:509488,NSE:GRAPHITE) increasing almost 600 percent year-on-year, and shares of HEG (BOM:509631) jumping more than 1,400 percent year-on-year.
But soaring prices have hit India's smaller steel producers, including Kalyani Steels (BOM:500235) and Sunflag Iron and Steel (BOM:500404), due to higher costs.
To tackle the situation, the country's Ministry of Steel set up a meeting with producers and the steel industry in January. According to Reuters, electrode makers were asked to draw up fixed-term contracts with steel companies to protect them under Prime Minister Narendra Modi's "Make in India" plan to boost manufacturing.
The government has also signaled that it may introduce an export tax of as much as 20 percent on electrode manufacturers, aiming to boost domestic supply.
"This provision will enable Indian manufacturers to have long-term contracts with the manufacturers so the quantity is assured and the rate will stabilize," Steel Secretary Aruna Sharma told Reuters.
Electrode makers have since agreed to cut prices for local steel companies by up to 20 percent for February and March, two company sources involved in the talks said. That is well below the 50-percent price cuts sought by steelmakers.

"They have said they will set quarterly contracts with us, but the price reduction is not much. Lowering the prices may be a loss for electrode makers but it is not a gain for us," said a steel industry executive who declined to be named due to the sensitivity of the matter.
Sources also told Reuters that electrode manufacturers may raise prices again by as much as 20 percent from April to June due to higher prices for imported needle coke. The raw material accounts for 61 percent of the cost of electrode production.
Analysts expect the dispute to continue as the supply shortage in the needle coke market is set to remain for some time.
Don't forget to follow us at @INN_Resource for real-time news updates!
Securities Disclosure: I, Priscila Barrera, hold no direct investment interest in any company mentioned in this article.