Graphite Exploration in Northern Ontario
Fervor over Zenyatta Ventures' Albany deposit in Northern Ontario prompted a variety of companies to stake claims in the region over the summer. Here's an overview of who they are.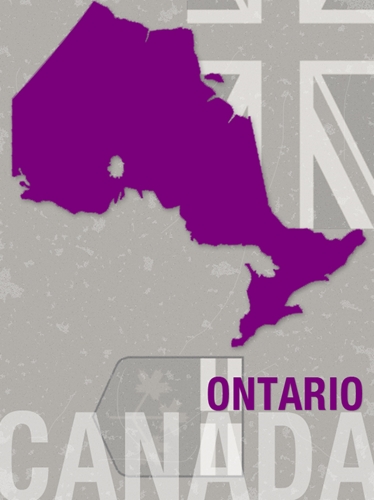 As Graphite Investing News reported last month, fervor over Zenyatta Ventures' (TSXV:ZEN) Albany graphite deposit, located in Northern Ontario, has brought the region to the forefront, inspiring companies such as Brookemont Capital (TSXV:BKT), Cavan Ventures (TSXV:CVN) and TAD Mineral Exploration (TSXV:TJ) to set up shop near the deposit.
Here's a look at what Zenyatta is doing in Ontario, as well as an overview of seven other companies that picked up properties nearby over the summer.
Zenyatta Ventures
Junior exploration company Zenyatta Ventures is based in Thunder Bay, Ontario. Its most recent discovery is the Albany graphite deposit in Northeastern Ontario, for which it has an option agreement with Cliffs Natural Resources (NYSE:CLF). Albany is the largest and only new magmatic hydrothermal graphite deposit currently being developed in the world, Zenyatta's website states. The graphite it contains is the purest form in nature and also the easiest to process.
In late June, the company announced that a warrant exercise had yielded gross proceeds of $12.6 million for exploration at the Albany graphite site. "Some of the proceeds will be used to fund continuing drilling, resource estimate, metallurgical studies, graphite characterization and a preliminary economic assessment," said Aubrey Eveleigh, Zenyatta Ventures' president and CEO.
Weststar Resources (TSXV:WER)
One of the first to follow Zenyatta was Canadian mineral exploration company Weststar Resources, which announced on July 16 its acquisition of a 100-percent interest in 19 mineral claims that cover about 304 hectares near Zenyatta's project. Specifically, the company notes in its press release that the claims are contiguous to the southeast side of the Albany deposit in addition to being contiguous to the west of the projects belonging to Brookemont Capital and Cavan Ventures.
Weststar's review of airborne data published in 1967 and compiled for the Ontario Department of Mines and the Geological Survey of Canada indicates that there is a "magnetic depression (low) on Weststar's ground similar to the magnetic depression identified in the same survey over the Zenyatta ground."
Ashburton Ventures (TSXV:ABR)
Ashburton Ventures, another Canada-based exploration company, is mainly focused on its "active uranium and gold exploration programs in Nevada and Saskatchewan." However, eager to get in on the action in Ontario, at the end of July, it acquired the Page claims, which, like those of Weststar, adjoin Zenyatta's deposit.
Michael England, CEO of Ashburton, commented that the acquisition "once again puts Ashburton in one of the most exciting and talked about exploration plays in North America," also noting that having recently completed a financing, "work programs for all three projects are currently in line or underway."
Caribou King Resources (TSXV:CKR)
Also making its foray into Northern Ontario at the end of July was Caribou King Resources, which on July 29 staked claims near the Albany deposit. The claims are contiguous and "adjoin the northeastern boundary of the Albany graphite property," the company's press release states. Caribou plans to investigate a magnetic low on the claims through reconnaissance prospecting and sampling.
Since that time, the company has acquired the Pito graphite property, which consists of 96 units covering 1,536 hectares and is 20 kilometers from Zenyatta's Albany. It has "significant historic graphite values," including a drill intercept of 90-percent graphite over 18 meters, that Caribou believes are "worthy of follow-up."
Caribou also holds three graphite properties in Quebec, as well as various gold, copper and molybdenum projects throughout Canada.
Alchemist Mining (TSXV:AMS)
Following closely on Caribou's heels, newcomer Alchemist Mining acquired a 100-percent interest in 16 mineral claims that are contiguous to the north of the Albany deposit. The claims cover about 256 hectares and are known as the Mondatta property.
When it receives approval from the TSX Venture Exchange, Alchemist plans to "immediately begin a program of sampling, stripping and IP on the Property."
MPH Ventures (TSXV:MPS)
Diversified moly, graphite and gold exploration company MPH Ventures has multiple projects centrally located throughout Northern Ontario. It acquired on July 31 a 100-percent interest in the North Albany graphite property, located, as its name suggests, just north of Zenyatta Ventures' deposit. North Albany consists of 16 mineral claims and covers about 256 hectares, according to MPH's website.
MPH Ventures has high expectations for its North Albany site because of its proximity to Zenyatta's deposit.
GTA Resources & Mining (TSXV:GTA)
This Canadian resource exploration company primarily works on gold assets, but it recently announced it is targeting vein-type graphite deposits at its Auden property. The asset is located in the eastern portion of a greenstone belt and is adjacent to the Albany project.
GTA notes on its website that it has owned the Auden project since 2010 and is the single largest landholder in the area.
Benton Resources (TSXV:BEX)
Finishing off the list is mineral exploration company Benton Resources, which on August 15 staked 16 claims about 25 kilometers east of the Albany deposit. While Benton said in its press release from that day that it was "currently planning the first phase of exploration for the property," four days later it sold the claims to Alabama Graphite (CNSX:ALP).
Alabama Graphite agreed to pay Benton $8,000 and issue it 2 million Alabama Graphite common shares with varying restrictions in exchange for the claims.
Upon selling the claims, Stephen Stares, president and CEO of Benton, commented, "[w]e are pleased to sell our interest in this project to Alabama Graphite, a company focused on the exploration and development of graphite prospects so that we may continue to focus on our core precious and base metal assets. Our shareholders will benefit from the upside of discovery not only on this project but on all of Alabama Graphite's projects through our approximate 6.6% interest in their issued and outstanding shares."
Related reading:
Juniors Head to Ontario as Flake Graphite Prices Flag
Zenyatta Pins Hopes on Hydrothermal Graphite Deposit
Zenyatta Clarifies Geology, Metallurgy of Graphite Discovery