China Still Top Graphite Producer Despite Mine Closures
Chinese companies that survived government-sanctioned mine closures in Hunan province are still making money, while demand for graphite imported by the United States has fallen.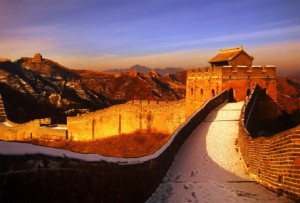 China remained at the top of global graphite production in 2012, accounting for 68 percent of world output, despite a 50,000-metric-ton (MT) decline in production due to government-sanctioned mine closures in Hunan.

The remaining Chinese graphite producers appear to be making good money. Data from December shows that Chinese producers of graphite and talc turned over profits of nearly 276 million yuan (US$44.3 million) for the month, according to China Data Online. That was the highest monthly total for the industry during the past two years.
Producer profits for the fourth quarter of 2012 as a whole totaled 641.5 million yuan (US$102.9 million), up 20.3 percent over the same quarter in 2011. The gains came as producer costs grew more slowly than last year. Costs increased 4.6 percent in December 2012 year-on-year; in December 2011, costs increased 46.4 percent year-on-year.
Revenue growth has also slowed for producers, but continues to outpace cost escalation. Revenues were up 6.7 percent year-on-year this past December, while revenues in December 2011 saw a 46.4-percent increase year-on-year.
The past quarter was the first time Chinese producers registered single-digit growth in year-on-year revenues since the first quarter of 2007.
US graphite demand fell in 2012, according to data last month from the US Geological Survey. The US consumed an estimated 50,000 MT of graphite on the year — 24 percent less than in 2011. Imports fell by 22 percent, to 56,000 MT.
Output from other major producing nations remained steady in 2012. India's production was flat at 150,000 MT, while Brazilian output edged up 2.7 percent to 75,000 MT. Canada's graphite production also rose 4 percent, to 26,000 MT.
Company news
India's top producer of graphite electrodes, Graphite India, saw a 38.6-percent drop in profits during the quarter ended December 31, 2012. Graphite India said the fall was due to rising expenses at its operations.
The company is expanding output from its Durgapur plant, positioning it to "capitalize on any increase in graphite electrode demand," the Financial Chronicle quoted the company's chairman, K.K. Bangur, as saying.
Junior company news
Madagascar may become a new center for graphite production, with Energizer Resources (OTC Pink:ENZR) last month releasing a resource estimate for its Molo project in the south of the country.
Energizer tallied 84 million MT of indicated resource grading 6.36 percent carbon at Molo, as well as 40 million MT of inferred resource grading 6.29 percent carbon. The resource was calculated using a 2-percent carbon cut-off grade.
The at-surface mineralization at Molo contains two higher-grade core zones. These include over 60 million MT grading 8.1 percent carbon at a 4-percent carbon cut-off.
The company plans to release a preliminary economic assessment for Molo this month. It has also hired GMP Securities Europe as its financial adviser; GMP will help complete a bankable feasibility study for the project.
Closer to production, Flinders Resources (TSXV:FDR) announced this month that it is progressing with the rehabilitation of its Woxna graphite mine in Sweden.
Flinders has received a mining plan for the project from Golder Associates, as well as a new process flowsheet from GBM Mineral Engineering Consultants. The company also reported that it has assessed existing process equipment at the mine and is seeking quotes for new equipment required for a mine restart.
Another Swedish flake-graphite hopeful, Talga Resources (ASX:TLG), is hoping to grow resources through drilling at its Raitajrvi project in Sweden. The company announced that it will launch a 3,800-meter drill program. Current resources at Raitajrvi stand at 0.5 million MT grading 10.8 percent graphite.
Nearly half of this resource is large to jumbo-size flakes.
In the high-value flake graphite-sector, Noram Ventures (TSXV:NRM) turned a surface anomaly into a deposit with a successful first-pass drill program at its Kokanee project in British Columbia.
The company drilled six holes to test some 1,200 meters of strike length showing electromagnetic anomalies and grab samples of up to 7 percent graphite. It drilled identified graphite intercepts including 70.2 meters grading 1.53 percent carbon.
Investors gave Canadian explorer Focus Graphite (TSXV:FMS) a vote of confidence last week, putting up $3 million in flow-through financing for the company. The placement was completed at $0.91 per flow-through share. Focus will use the funds to advance its Lac Knife project in Quebec.
Triton Gold (ASX:TON) is looking to lock up Mozambique's graphite riches in the Cabo Delgado province. Triton announced the acquisition of two new exploration license applications there. These are in addition to 920 square kilometers of land already held by the company.
The company zeroed in on the tenements based on promising signatures seen in aeromagnetic and radiometric data.
Securities Disclosure: I, Dave Forest, do not hold equity interest in any companies mentioned in this article.
Related reading:
Near-term European Graphite Producer — Interview with Flinders Resources