Will Cobalt Rise Above $16 per Pound in Q4?
The cobalt market has been fairly quiet this past month, but Metal-Pages Research believes the metal may rise as high as $16.85 per pound this quarter.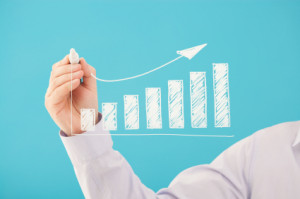 The cobalt market has been quiet this month. Since putting on a strong performance in September, prices for the metal have flattened out, largely due to slow market conditions. However, some believe that cobalt may yet rise as high as $16.85 per pound before the end of 2013.
In a report released at the beginning of October, Metal-Pages Research states that it views the "fundamentals of the market as positive, particularly in relation to the other specialty alloys markets."
Specifically, the news outlet identifies three factors that are supporting the cobalt market. Those are:
Positive fundamentals: In terms of supply, global refined cobalt output fell by 6.1 percent in 2012, to 77,189 tonnes; since then, "there has not been a supply response from cobalt producers," meaning that the market is now in a "slight deficit position." On the demand side, the metal's "diverse end user base" is working in its favor.
Demand picking up: Metal-Pages Research anticipates demand from that diverse base of end users growing as 2013 draws to a close, noting that "[a]ctivity is beginning to rebound in a number of markets outside of China," where demand is currently fairly weak.
Continued deficit: Cobalt's current "slight deficit" is expected to persist into next year, likely reaching a high point at the beginning of 2014, before "new laterite output [is] fully up and running."
Metal-Pages Research believes that given those factors, cobalt has already hit its lowest price for this year ($10.85 per pound on January 3), and may rise as high as $16.85 per pound this quarter — an exciting prospect for those who have been watching the metal languish below $14 per pound for most of the year.
Price update
As mentioned, cobalt prices have been fairly flat this month. That trend started just as September came to a close — Metal-Pages reported on October 1 that concern about political uncertainty in Europe and the United States pushed the London Metal Exchange cobalt cash price to $26,400 to $26,600 per tonne from $27,800 to $28,000 per tonne.
From there, prices continued to drop, with mainstream transaction prices for Chambishi 99.8-percent grade metal falling to $14.58 to $14.73 per pound midway through the month. Metal-Pages quotes a trader based in Southern China as saying that the fall was the result of a major producer adjusting its ex-factory price. Another said that "slow business and weak demand" were other contributing factors.
A few days later, the news outlet quoted western cobalt prices not far off from that range. It placed cobalt 99.3-percent grade between $12.75 and $13.75 per pound and 99.6-percent material at $13.25 to $13.75 per pound. In that arena, prices were reportedly being driven by consumers hesitating to buy amidst the start up of year-end price negotiations.
Currently, cobalt market participants are mainly wondering "whether Chinese buyers will switch to buying metal." One trade source told Metal-Pages, "[n]obody's quite clear about what's going to happen with China. It's a bit of a stand off really." Those hoping cobalt prices will indeed break $16 may thus want to keep an eye on what that country's buyers do next.
Securities Disclosure: I, Charlotte McLeod, hold no direct investment interest in any company mentioned in this article.
Related reading: