Cobalt Market Update: Q2 2020 in Review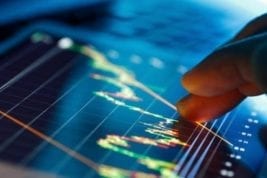 What happened to cobalt in Q2 2020? Our cobalt market update outlines key market developments and explores what could happen moving forward.
Click here to read the latest cobalt market update.
The cobalt supply chain faced challenges during the first half of 2020 as the coronavirus pandemic hit markets around the world.
But many believe the future of cobalt, a key metal in the lithium-ion batteries used to power electric vehicles (EVs), is bright in the long term, despite ongoing debate about changing battery chemistries.
Read on to learn what happened in the cobalt market in Q2, including the main supply and demand dynamics and what market participants are expecting for the rest of the year.
Cobalt market update: Price performance
The pandemic saw commodities prices plummet and then rebound in the first half of the year, with cobalt taking a hit, but experiencing some recovery during the second quarter.
Comparing cobalt's performance to that of base metals, George Heppel of CRU Group said cobalt remained relatively strong in the first half of 2020, slipping just 8 percent from the beginning of the year compared to a more than 20 percent fall for base metals like copper.
"This is mainly due to COVID-related supply shutdowns in the cobalt metal sector, most notably Ambatovy, CTT, Voisey's Bay and Raglan," he told the Investing News Network (INN). "These were able to offset lower demand during the lockdowns."
At the end of 2019, prices were trading at US$15.10 per pound, according to Fastmarkets data.
"In January, we were looking for prices to trade in a range on either side of US$16 in the first half of the year — in the end they averaged US$15.70, having ranged between US$14.15 and US$17," William Adams of Fastmarkets told INN.
From the start of the year to August 7, Fastmarkets' standard-grade cobalt metal prices were down by 3 percent, while its Chinese domestic cobalt metal assessments showed prices were up by 7.4 percent.
"This highlights the bigger impact on industrial demand for cobalt metal that has been particularly hard hit by the fallout from the COVID-19 pandemic, while demand for lithium-ion batteries and for EVs has started to pick-up in recent months, helped by government incentive schemes," Adams said.
Going forward, the analyst expects cobalt hydroxide payables and cobalt sulfate to see stronger demand than industrial demand, especially as the aerospace industry is likely to recover only slowly.
For Benchmark Mineral Intelligence Head of Price Assessment Caspar Rawles, prices for the metal have performed in line with expectations if COVID-19 is taken into account.
"Starting in late June and into July, we saw cobalt prices surprise to the upside linked to the ongoing impacts of the lockdown in South Africa in April," he told INN.
In July, cobalt hydroxide payables, which is the value of cobalt in hydroxide compared with metal, increased by about 10 percent.
"(This) is a huge move in the space of a month — typically we have been seeing 2 to 4 percent moves in the payable month-on-month," he said. "The increase in feedstock prices has also driven the cobalt sulfate price to increase in China, which we tracked up by 3.8 percent in July."
Metal prices have also started to increase from their lows in recent weeks, Rawles added, something that was unexpected due to the ongoing demand impacts of the pandemic on the typical industrial applications of cobalt metal.
Meanwhile, cobalt prices in Q2 underperformed Roskill's forecast made in early March by about 10 percent. "This was mainly the result of subdued demand from end uses as COVID-19 became a pandemic. (It) has since impacted the global economy, with the cobalt market being no exception," said Ying Lu, an analyst at the firm.
Roskill expects to see some upside in premiums for both sulfate and tetroxide, the most common chemical forms of cobalt, for the rest of the year mainly owing to returning demand and rising production costs.
Cobalt market update: Supply and demand
When looking at demand from the EV segment, the first few months of the year saw a slowdown in demand that hit battery metals across the board.
However, even though demand recovery from the downstream EV supply chain has so far been relatively slow, it continues to improve, Rawles said.
"The surprise we have seen is the strong recovery in sales for BEV/PHEV sales in Europe, which as a region sold more EVs than China in H1," he added.
This was most likely driven by the stimulus policy announced by France and Germany, among others.
"If demand continues as we saw in late H1 2020 within Europe, and sales in China improve further, our demand expectations will increase during our next forecast update," Rawles said.
Heppel agreed, saying one of the big surprises during the first half of the year has been the demand recovery and expansion of the European EV sector.
"More EVs were sold in the first half of 2020 than in the entire year of 2018. By contrast, EV sales in China remain largely at the same level in 2020 as 2018," he said.
"Europe seems to be the new engine of cobalt demand growth, and we have upgraded our demand forecast accordingly."
Aside from the battery space, demand from traditional end-use segments for cobalt, such as alloys and tool materials, has also taken a hit so far this year as aviation has been one of the sectors most affected by the pandemic, explained Roskill's Lu.
"Cobalt metal used in alloys is typically sold at a premium over the benchmark cobalt metal price," she said. "However, since March, we saw such premiums continue to diminish, indicating weakening demand from the aerospace sector."
Fastmarkets does not think real demand or consumption has picked up in Q2, but restocking has.
"We expect real demand to recover going forward and the speed of that is likely to set the tone in the months ahead," he said. "We think the market is going to be fairly balanced — the danger lies on the upside we think as COVID-19 continues to spread … we think there is still risk of production disruptions at mines and along supply chains."
In terms of supply, Heppel said that with the exception of the Ambatovy mine and a couple of small projects, the market is mostly back to normal production levels.
"The shutdowns in Q2 very neatly balanced out the concurrent decline in demand seen during the same period, and it is only once projects began to reopen in early Q3 that prices began to fall and ultimately hit a market low of US$13.80 to US$14," he said.
When looking at supply of cobalt during the first half of the year, Rawles said production has remained stable since the initial shutdowns in March/April.
"Our supply outlook hasn't changed much since Q1. We have seen limited impact to production at the mine site generally speaking, although issues have arisen in getting the cobalt from the mine to refiner."
The impact of the coronavirus on the cobalt supply chain was mostly felt in shipments and logistics, Rawles explained. Exports from Africa plummeted following the lockdown and are yet to return to normal levels.
"Events like this highlight how disconnected the global industrial metal market and the battery/chemical market in China/Asia can become," Rawles said. "For a period we saw metal falling at a time when the hydroxide feedstock/chemical market in China was surging."
In fact, in recent weeks, cobalt hydroxide prices have seen an uptick due to significant disruption to Durban, which is South Africa's main port for shipping the material from the Democratic Republic of Congo (DRC) to Chinese refineries.
This has not only impacted cobalt, but the wider metal market, as perishable goods are given shipping priority over metals and minerals, Heppel explained. There are other ports that can be used instead of Durban, but it will take time for the necessary freight forwarding arrangements to be set up.
"This has been the main reason lifting cobalt hydroxide payables and outright prices in China, which in turn has lifted cobalt sulfate prices," Fastmarkets' Adams said. "The latter is up 25 percent since the start of the year. Hydroxide payables are also the highest they have been since Fastmarkets first started assessing the hydroxide payables market in January 2019."
Even though there has been little disruption to production in the DRC, low prices and greater government scrutiny have reined in some artisanal supply, according to the firm.
"We have lowered our supply outlook accordingly, but likewise we have lowered our demand outlook given the hit to EV sales earlier in the year, the greater use of lithium-iron–phosphate batteries and as industrial demand has suffered," Adams said.
Fastmarkets has revised its forecast for a supply surplus of 8,000 tonnes to a surplus of 2,000 tonnes — effectively a balanced market. Roskill also expects the cobalt market to remain relatively balanced for the rest of 2020.
"(We maintain) the view that this year we will probably see a slight year-on-year decrease in world refined cobalt production, largely as a result of tightening mine supply post-Mutanda's closure and the slowdown in demand growth," said Lu.
Meanwhile, CRU is still expecting the cobalt market to exhibit a modest oversupply in 2020 and the coming few years.
Cobalt market update: What's ahead?
As the second half of the year continues to unfold, cobalt-focused investors should keep an eye on catalysts that could impact the space.
"Any further impact to DRC logistics/production linked to the virus is the major unpredictable factor, although I think this is relatively low risk," Rawles said. "Also, continued surprise to the upside on European EV sales could be a major factor."
As for what is ahead in the next few months, Heppel said the Durban bottleneck isn't going to be permanent, and disruption will likely last for a couple of months at most.
"As a result, we will continue to see a significant rise in cobalt hydroxide prices, with payables likely to enter the 80s and 90s in percentage terms, and it could also likely spur on a modest gain in metal prices," he said. "After that I think we can expect the hydroxide market to soften somewhat."
However, for CRU, the alloy-grade market for cobalt metal will likely remain weak due to very poor demand from the superalloy sector this year.
Similarly, Fastmarkets' Adams said he sees higher prices mainly due to the bottleneck in getting cobalt from Africa to China/Asia.
"But higher prices are likely to mean prices settle down again before too long — or maybe not if EV demand starts to accelerate again," he said.
Moving forward, Roskill expects to see some upside in premiums for both sulfate and tetroxide, the most common chemical forms of cobalt, for the rest of the year mainly owing to returning demand and rising production costs.
Overall, Roskill expects to see a relatively balanced market for cobalt in 2020 after 2019's oversupply. Lu said the industry will be looking for a balancing point between demand and supply post the pandemic.
"On the demand side, the performance of the EV and consumer electronics sectors in China and Europe would be the most important end-use markets to watch as key demand drivers," she said.
The resurgence of lithium-iron-phosphate batteries in China or developments in new cobalt-free chemistries may also affect sentiment, despite limited direct impacts on demand in the short term.
Don't forget to follow us @INN_Resource for real-time news updates!
Securities Disclosure: I, Priscila Barrera, hold no direct investment interest in any company mentioned in this article.
Editorial Disclosure: The Investing News Network does not guarantee the accuracy or thoroughness of the information reported in the interviews it conducts. The opinions expressed in these interviews do not reflect the opinions of the Investing News Network and do not constitute investment advice. All readers are encouraged to perform their own due diligence.