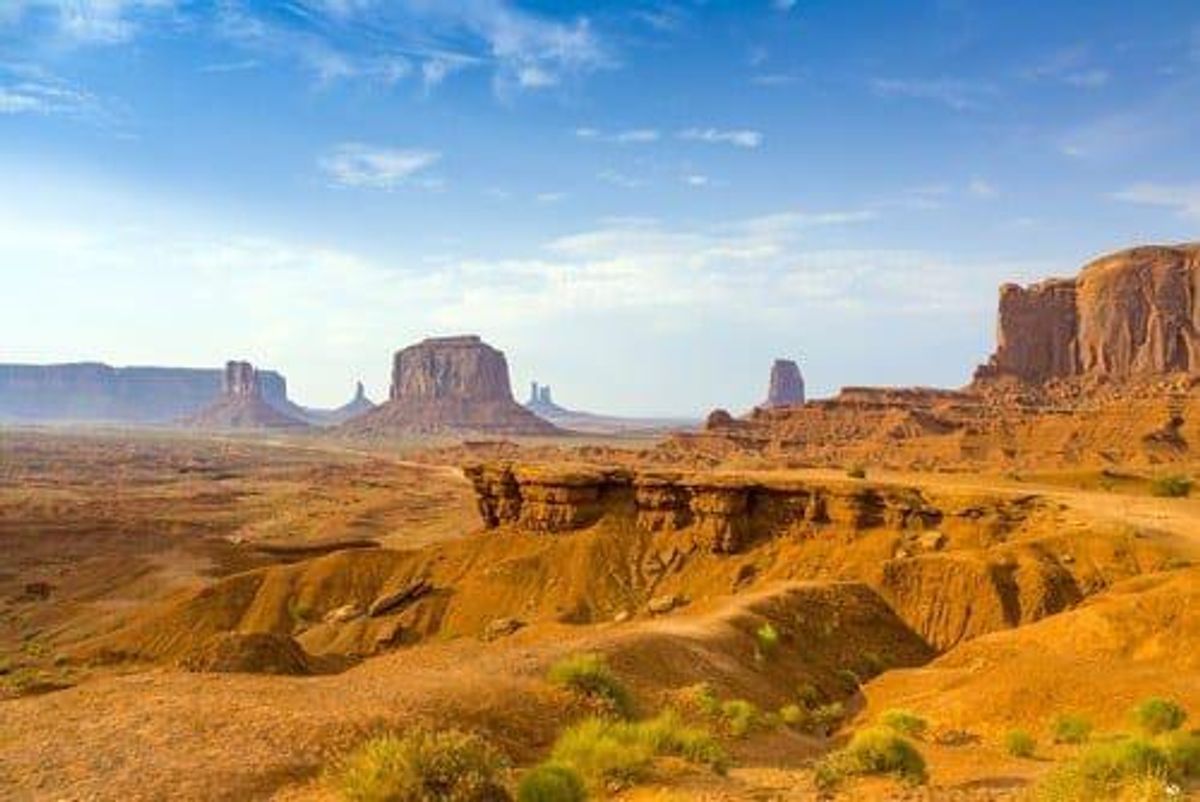 Zinc in the Western United States is in the spotlight, and the American Cordillera mountain range shows promise as home to important producers.
The Western US is poised to become an important hunting ground for big zinc in the near future.
Zinc plays a key role in the world's continual urban development and, as a result, the global market is searching for new sources of the base metal. The need for zinc is not going to decrease any time soon.
In the short term, trade tensions between China and the US have put a damper on zinc prices. However, global urbanization and infrastructure development continue to surge. This means that demand for zinc will keep rising in the long term, and new sources to replace recently closed mines will be needed. A pair of recent developments in the American southwest could point to an important place to look for those new sources.
Zinc supply and demand
Nearly anywhere steel is used, zinc is needed as well. The process of galvanizing steel to protect it from corrosion involves submerging it in a vat of molten zinc. Ongoing infrastructure megaprojects around the world, be they railway projects like the construction of California's US$70-billion high-speed rail, industrial development projects like India's US$90-billion Delhi-Mumbai Industrial Corridor Project or projects like the under-construction Las Vegas Stadium, all require massive amounts of galvanized steel. In this form or in others, zinc also plays a key role in the automotive and energy industries.
Issues on the supply side in recent years have caused problems meeting the global demand for zinc. In 2016 and 2017, in an effort to address the country's smog problem, China began cracking down on mines that were failing to comply with environmental regulations. The result was the closure of 26 mines in 2016 and eight mines in 2017. China wasn't the only country to lose zinc mines. Australia, Ireland and Canada have all closed down zinc mines in the past six years, with a total of more than 1 million tonnes of zinc production going offline over that period. The result of these closures, as well as rising demand, was a 30-percent rise in zinc prices in 2017.
Miners look west
Mine closures abroad have caused companies to look stateside for new zinc producers. Bunker Hill Mining (CSE:BNKR), for instance, is looking to the historic Coeur d'Alene Mining District in Idaho's Silver Valley to fill the void. Bunker Hill plans to reopen one of the largest silver–lead-zinc mines in the Americas not currently in production. The company's mine has a 1991 SEC-compliant proven and probable reserve of 9.141 million tons with a zinc grade of  5.08 percent.
Northern Lights Resources (CSE:NLR) is another company looking to the US for zinc. The company holds the option to acquire 100 percent of the Medicine Springs project in Elko, Nevada and has plans to target the property's silver-lead-zinc deposits. The Medicine Springs project produced 800 kilograms of zinc during the mine's original life from 1910 to 1956 from mine shafts and shallow surface digging. Northern Lights is hoping the project will allow it to capitalize on increasing global demand for zinc over the coming years.
The US had its biggest year ever for zinc production in 2014 with production of 820,000 tons. Since then, production has slowed somewhat to 730,000 tons in 2017, but with new producers commencing production, US zinc production could soon be on the rise once again. This could mean good things for zinc companies in the US, particularly as the zinc market might be facing a compound annual growth rate of 3.97 percent up to 2021, according to a Research and Markets report.
Zinc in the American Cordillera district
The American section of the Cordillera mountain chain — including much of the western states of Nevada, Arizona, Utah and Idaho — could soon be the center of US zinc production.
A clear indication of this potential is the 2014 discovery of the Taylor zinc-lead-silver carbonate replacement deposit (CRD) by Arizona Mining (TSX:AZ) about 80 kilometers southeast of Tucson, Arizona. CRDs can be large in scale, and mineralization can extend for long distances. The Taylor deposit is host to a measured and indicated resource of 100.9 million tons with a grade of 10.4 percent zinc equivalent, and an inferred resource of 43.6 million tons at 11.9 percent zinc equivalent. According to the project's preliminary economic assessment, the mine will have a 29-year life with average yearly production of 946 million pounds of zinc equivalent. In 2018, the project was awarded the Prospectors & Developers Association of Canada Thayer Lindsley Award for best global discovery.
Arizona Mining's success with the high-grade Taylor deposit has attracted the attention of CRD miners such as Pasinex Resources (CSE:PSE,FWB:PNX), which is actively mining in the Agana CRD belt of Turkey. Pasinex CEO Steve Williams has said the Taylor discovery "changed our thinking about the potential for big zinc CRD systems in the Cordillera district of the Western US."
In 2017, Pasinex acquired the Gunman zinc project in White Pine County, Nevada, first explored in search of gold by Western Mining in the early 1990s. The site proved a bust for Western Mining's gold hopes; however, it was later explored in the early 2000s by Cypress Development (TSXV:CYP), which discovered greater than 10 percent zinc over drilled intervals of 18 meters.
Takeaway
Zinc might have taken a downturn recently for the short term, but the metal will remain important for decades to come and prices will rise in the long term. In the American west, the US might have a very important asset for zinc going forward. It's unlikely that Pasinex will be the only company looking to recreate Arizona Mining's success along the American Cordillera. The region shows significant promise as the newest hunting ground for zinc companies looking to fill a worldwide need for a key component to an urbanizing global community.
This article was written according to INN editorial standards to educate investors.
Investing News Network websites or approved third-party tools use cookies. Please refer to the  cookie policy for collected data, privacy and GDPR compliance. By continuing to browse the site, you agree to our use of cookies.