The price of nickel has fallen to $18,595 per tonne on surplus and the increased use of nickel-pig-iron in China. Analysts, however, are optimistic that low prices will encourage China's nickel consumption and lead to a stabilized 2012 nickel market.
By Michael Montgomery—Exclusive to Nickel Investing News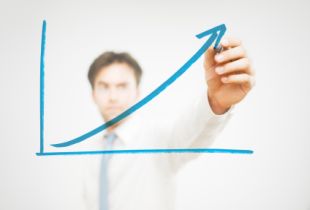 Nickel has been the second worst performing metal on the LME over the last 6 months. Down from the February high of over $29,000 per tonne, nickel has dropped to $18,595 per tonne. The main factors behind the price drop in price are the 12,000 tonne nickel surplus, and the use of nickel pig-iron (NPI) by Chinese stainless steel producers. However, with the price of nickel currently lower than NPI, reports indicate that Chinese steel mills are once again buying nickel. The precarious future of the price of nickel is dependent in its relation with the price of NPI. While it might take quite some time for nickel to climb back to its record high price many analysts are optimistic that it will regain some strength in 2012.
Lower prices favor nickel consumption
In China, the use of nickel pig-iron as a substitute for pure nickel in the production of stainless steel may be limited not only by the lower price of nickel, but by the rising cost of producing NPI domestically. The average cost to produce NPI ranges from $17,000-18,000 per tonne. As nickel prices are currently around the cost of NPI production it makes little sense to continue using the inferior product.
"Baosteel Group Corp., China's biggest publicly traded steelmaker, said it may start buying more refined nickel this month because pig iron has become too expensive," reported Michelle Yun, for Bloomberg.
Citing losses due to increased purchases of refined nickel, production of NPI has been cut in some Chinese provinces including Inner Mongolia and Shandong. While the projected surplus forecasted for 2012 will more than likely remain its impact may be negated by Chinese steel mills.
Nickel market to come into balance
Dmitry Kuznetsov, Chief Analyst for Norilsk Nickel stated at a recent Ferro-alloys Conference that he expects the market to stabilize in 2012. Around ten percent of nickel producers are not making a profit at current prices, which could force many of them to halt production. This may limit the impact of the large surplus that has been projected for 2012.
Analysts for Bank of America-Merrill Lynch projected a surplus of upwards of 60,000 tonnes in 2012. However, with the low prices minimizing the impact of NPI and forcing some high cost producers to halt production, the surplus may not be as large as originally thought.
As a result of the structural changes many analysts have upgraded their outlook for nickel in 2012. Bloomberg compiled a forecast from 20 nickel analysts in which the average prediction for 2012 totaled $22,937 per tonne, rising to $23,380 in 2013 and upwards of $24,000 in 2014. Credit Suisse AG has also raised its forecast by 5 percent for 2012, and 18 percent for 2013.
Company news
Russian Nickel mining giant Norilsk, the world's largest producer of nickel has no plans to slow down production because of weak prices. The company is currently spending approximately $35 billion through 2025 for projects to raise nickel output by up to 68 percent.
Norilsk intends to boost nickel output by 500,000 tonnes, doubling the output of copper to 1 million tonnes, and platinum group metals to 190 tonnes.
"In accordance with the approved document, by this time (2025) Norilsk Nickel should be among the top five mining and metallurgy companies in the world in terms of market capitalization," Norilsk said in a statement .
The company is also looking outside of Russia for a couple of new projects including a nickel and cobalt project in Sulawesi, Indonesia as well as deposits in Argentina, and Cuba. They will also study three copper projects in Peru and a nickel project in Botswana.
Australian mining firm Kagara Ltd. (ASX:KZL) is looking to sell off its nickel assets in Western Australia. The company is better known for its copper and zinc mines, is trying to sell its 'Lounge Lizard' deposit.
"Kagara and its adviser Goldman Sachs & Partners Australia have commenced discussions with potential purchasers of Kagara's nickel assets," Kagara Ltd. said in a statement. Kagara expects to finalize the sale process during the first quarter of 2012.
Other nickel sites in the region are also up for sale. The properties include a nickel mine in Tasmania that is owned by Minmetals of China (HKG:1208).
Canadian nickel miner, Royal Nickel Corp. (TSX:RNX), announced that it expects to begin production on its Dumont site in Quebec by the end of 2015, following the publication of a pre-feasibility study. The company projects contained nickel production at 96 million lbs over the mines 19 year life span, and 59 million lbs for the following 12 years by processing lower grade ore. The capital costs of the project at $1.1 billion. Once in full production the company hopes to be one of the top five nickel producers in the world.
I, Michael Montgomery, hold no positions in any company mention in this article. 
Investing News Network websites or approved third-party tools use cookies. Please refer to the  cookie policy for collected data, privacy and GDPR compliance. By continuing to browse the site, you agree to our use of cookies.