Nickel Cools Off as Investors Settle Their Nerves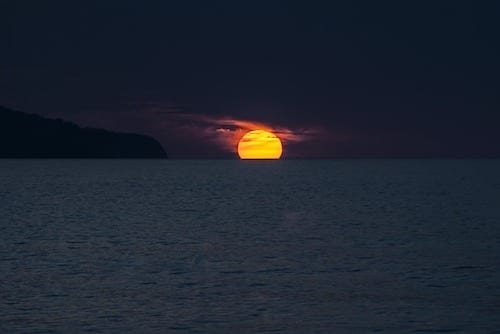 After rallying to one year highs on the back of supply concerns, nickel prices have begun to cool off from their summer surge.
After rallying to one year highs earlier this month on the back of supply concerns, nickel prices have begun to cool off from their summer surge.
The commodity hit US$14,200 per tonne on the London Metal Exchange (LME) on July 16, closing at US$14,090. Nickel hadn't seen highs like that since July 5, 2018, when it reached US$14,150.
Upon breaking that yearly record, the base metal continued upward to reach a closing price of US$14,675 on July 18. The price jumps came as investors feared a supply deficit could be on the horizon, in turn lining up potential future problems for the growing electric vehicle (EV) industry.
"Analysts expect nickel prices to rise in the near-term amid backstopped Chinese demand and tapering supply deficits," a July commodity forecast report from FocusEconomics reads.
"Moreover, concerns of a global economic cool-off persist. Over the longer-term, higher EV-battery output bodes well for demand and should help lift prices through the forecast horizon."
However, nickel's highs only lasted so long in the July heat; prices cooled shortly after July 18, tumbling to US$14,300 by Tuesday (July 23). Then, later in the week, prices fell again to close as low as US$14,075 on Thursday (July 25), according to Reuters.
The outlet reported that Ross Strachan, senior commodities economist for Capital Economics, has chalked nickel's price boost up to speculation as opposed to market fundamentals.
"Nickel is returning to reality," Strachan said. His prediction for the price of nickel is US$11,000 by the end of 2019, but he noted that prices are expected to rise in the long term with a tightening supply market.
Echoing a similar sentiment but with a more bullish prediction was Ricard Torné, lead economist at FocusEconomics, who previously told the Investing News Network that other factors on the demand side could contribute to further nickel price growth.
"Recent events suggest that demand could stoke price pressures; short-term growth forecasts for China have begun to stabilize and, notably, calmer heads appear to be prevailing in US-China trade talks. As it stands, we see prices edging up through year end and averaging US$12,904 in the fourth quarter."
Don't forget to follow us @INN_Resource for real-time news updates.
Securities Disclosure: I, Olivia Da Silva, hold no direct investment interest in any company mentioned in this article.