Inside the Russian Nickel Mining Industry
Sep. 27, 2012 04:00AM PST
Base Metals
Norilsk Nickel, the world's leading producer, keeps a firm hold on the country's massive nickel wealth.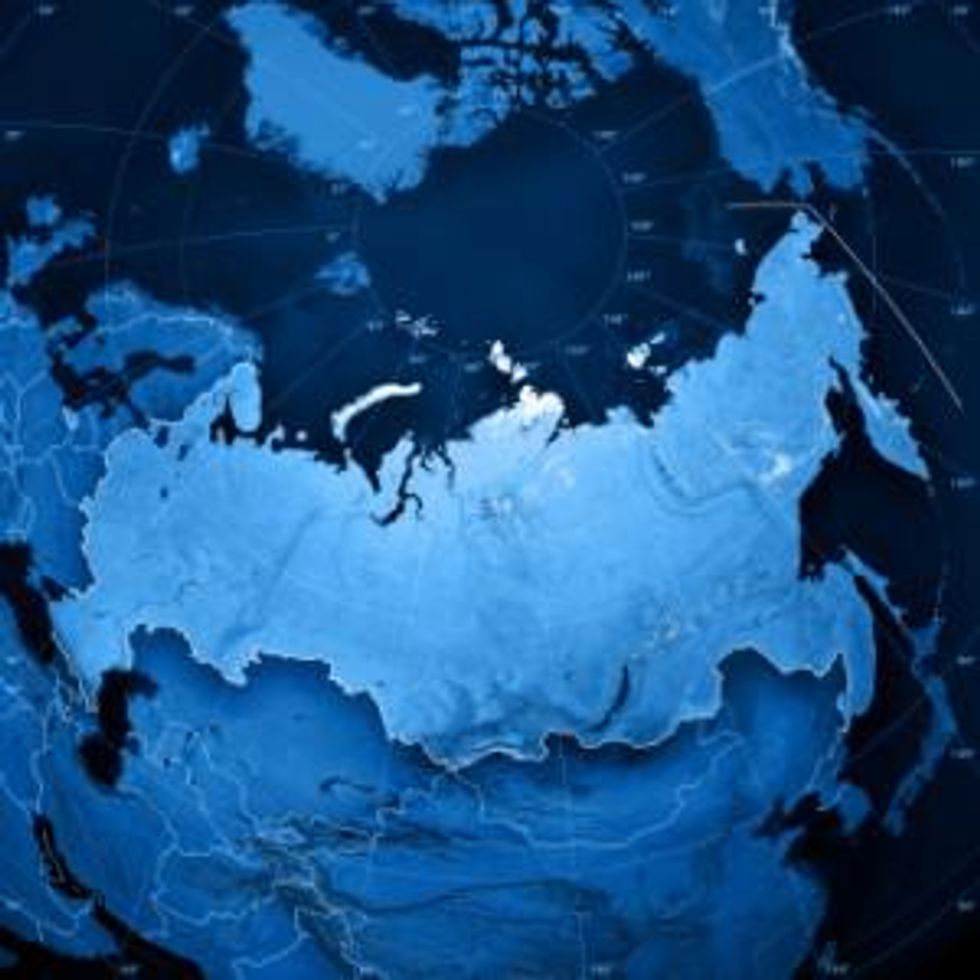 Russia was the leading nickel producer in 2011, according to the US Geological Survey. In all, the country's mines pumped out 280,000 metric tons (MT) of the metal, up from 269,000 in 2010. That put it well ahead of the Philippines and Indonesia, which were tied at 230,000 MT each in 2011.
Russia is also home to the world's fourth-largest nickel reserves, which total about 6 million MT.
Roughly 85 percent of the country's production, or 237,000 MT, comes from Norilsk Nickel (MCX:GMKN), the world's leading producer of nickel and palladium.
Norilsk remains the cornerstone of Russian nickel mining
The company traces its roots back to the earliest years of the Soviet Union and to some of the most inhospitable territory on Earth. Russians had known that there was nickel in the Taimyr Peninsula on the Arctic Ocean since the 1600s. But it was not until the 1920s that the country took a serious look at exploiting the resource.
Norilsk was officially born in June 1935, when the Council of the Peoples' Commissars passed a resolution to form the "Norilsk Combine." The government then turned construction work over to the Soviet security services, which used political prisoners to build the facility. By the time it went into production in 1939, it boasted a small metallurgical works, a workshop for repairing gear and a temporary power station. It shipped its output — including nickel and copper — out via a new railway to a port at Dudinka on the Yenisey River.
By 1953, Norilsk was well on its way to dominating Russia's nickel market, accounting for 35 percent of the country's total output, as well as 12 percent of its copper and 90 percent of its platinum group metals.
Norilsk Nickel was privatized, but its ownership is still highly concentrated
Under market reforms brought in by the Gorbachev government in 1989, Norilsk was combined with the Olenegorsk mechanical works and two other nickel companies, and renamed RAO Norilsk Nickel.
President Boris Yeltsin's government then privatized Norilsk in 1994, after the breakup of the Soviet Union. As part of that transformation, the government sold a controlling stake in the company to Uneximbank, which was controlled by two wealthy Russians with close ties to the Yeltsin administration: Vladimir Potanin and Mikhail Prokhorov. (Potanin currently ranks fourth on Forbes' list of wealthiest Russians; Prokhorov, who recently ran in the country's presidential elections, sits in seventh spot.) After the deal went through, Prokhorov became chairman of Norilsk's board of directors.
In 2005, Prokhorov spun off Norilsk's gold mining assets into a separate company, Polyus Gold, which is now Russia's largest gold producer.
Right now, three shareholders, including Potanin, hold 74 percent of Norilsk's shares (Prokhorov sold his 25 percent interest in 2008.) Polyus, too, remains firmly under the control of its founding shareholders, with Prokhorov and Suleiman Kerimov — who currently ranks 19th on Forbes' list of wealthiest Russians — holding 78 percent.
Norilsk Nickel goes far beyond Russia
Nickel accounted for 50 percent of Norilsk's revenue in 2011, followed by copper (25 percent), palladium (15 percent), platinum (9 percent) and gold (1 percent). In all, it produced 295,000 MT of nickel during the year. That's down slightly from 297,000 MT in 2010, but up sharply from 283,000 MT in 2009.
The company operates through five divisions:
The Polar Division, which includes Norilsk Nickel's original assets on the Taimyr Peninsula, consists of six underground mines and one open-pit operation. This division produced 124,000 MT of nickel in 2011;
Kola MMC, which includes three underground mines and one-open pit operation in the Murmansk region. Its 2011 nickel production was 113,000 MT;
Norilsk Nickel Finland, which consists of the Harjavalta facility, Finland's only nickel-refining plant, with a capacity of 60,000 MT;
Norilsk Nickel Africa, which includes the company's 85 percent stake in Tati Nickel in Botswana (that country's government holds the other 15 percent). Norilsk acquired this stake when it took over LionOre Mining International in 2007.
Tati has two mines in Botswana, one of which was shut down in 2002 because its deposit was exhausted (although Norilsk is investigating the possibility of further mining at the site). In all, Tati produced 7,000 MT of nickel last year. Norilsk also owns 50 percent of the Nkomati joint venture in South Africa, which produced 5,000 MT of nickel in 2011;
Norilsk Nickel Australia also came over as part of the LionOre acquisition. It consists of four mines, all of which Norilsk shut down in 2008 and 2009 due to low nickel prices. However, it has recently restarted one of these projects, the Maggie Hays mine, located 540 kilometers from Perth. Norilsk expects the project to produce 8,400 MT of nickel in 2012.
The company releases its financial results in annual and six-month (January through June) intervals. It recently said that it expects to report net income of $1.5 billion in the first half of 2012 on revenue of $6 billion. That's down from $1.8 billion in profit on $7.3 billion of revenue in the first six months of 2012, largely due to a sharp decline in nickel prices.
Russian law puts heavy restrictions on foreign investment
One reason for Norilsk's dominance is the sharp restrictions placed on foreign investment in the country's mining sector. For example, Russia classifies nickel as a metal of "federal significance." That makes it much harder for foreign companies to mine deposits, and introduces significant political risk because the government can refuse or terminate a permit held by a firm with 10 percent or more direct or indirect foreign investment at any time.
However, there have been calls for reform of the country's restrictive mining laws in hopes of speeding up resource development. And there are signs the government is listening: last month, it announced a draft bill that will sharply increase the size of gold deposits that foreign-owned firms are allowed to mine without having to seek the Russian government's permission from 50 MT to 250 MT.
"The fact that no government approval would be required should give more comfort to exploration companies to start exploring again," Lou Naumovski, head of gold miner Kinross Gold's (TSX:K,NYSE:KGC) Moscow office, told Reuters.
"The other important measure is the suggestion that a discoverer of a strategic [gold] deposit could proceed to mine development without the threat that the government could withdraw the licence with only modest compensation," he added.
Securities Disclosure: I, Chad Fraser, hold no positions in any of the companies mentioned in this article.
Investing News Network websites or approved third-party tools use cookies. Please refer to the cookie policy for collected data, privacy and GDPR compliance. By continuing to browse the site, you agree to our use of cookies.