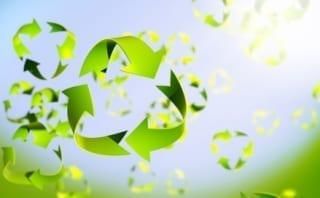 Tesla is still causing plenty of excitement in the battery space, but another battery company is setting up shop in Nevada as well.
Tesla Motors (NASDAQ:TSLA) continues to cause plenty of excitement in the battery space, but another battery company is setting up shop in Nevada as well.
Aqua Metals (NASDAQ:AQMS) purchased 11.7 acres at the Tahoe-Reno Industrial Center (TRIC) earlier this year, and broke ground for construction of a facility in August. As Fortune notes, Tesla's new lithium-ion battery gigafactory is also under construction at the TRIC.
On November 5, Aqua Metals secured a $10-million loan for development of its facility from Green Bank, in conjunction with a 90-percent loan guarantee from the US Department of Agriculture (USDA), Rural Development.

"Aqua Metals and the USDA's Business and Industry Loan Guarantee program are a perfect match. Our credit enhancement tool is designed to lend the support needed to bring advanced technology businesses into America's rural areas, creating jobs and 21st Centuryprogress at the same time," said Sarah Adler, Nevada director of the USDA, Rural Development, in a statement. "The fact that Aqua Metals will make lead battery recycling a clean and safe process for workers and the surrounding communities is a double bonus."
According to
Waste 360
, lead-acid batteries have a higher recycling rate than any other product sold in the US. However, Aqua Metals notes that smelting is currently the only method for recycling lead batteries, and it
calls
that "one of the world's 5 worst polluting industries."
The company has said that its AquaRefining process "delivers a better product, at a higher yield, eliminates toxic waste, reduces permitting and is less expensive to build than smelting." It expects to finish construction and begin lead production at its facility in the second quarter of 2016.
"Demand for our recycling capacity has been strong,"
said
Dr. Stephen R. Clarke, Aqua's chairman and CEO, in a company release. "This USDA backed loan provides Aqua Metals a key piece of financing with which to expand our initial AquaRefinery. Specifically, we have been able to develop a plan to produce lead at 80 tonnes per day and then to expand to 160 tonnes per day by 2018."
Aqua Metals has fallen 5.79 percent, to $5.04, since its IPO on the NASDAQ on July 31. It has a market cap of 70.63 million and has traded within a range of $4.50 to $6.55.
Securities Disclosure: I, Teresa Matich, hold no direct investment interest in any company mentioned in this article.