Will Peru Control the Copper Market?
Peru has not always been considered one of the world's top copper mining countries; however, over the last two decades, a piqued interest in the country's copper deposits has been is driving Peru's economy.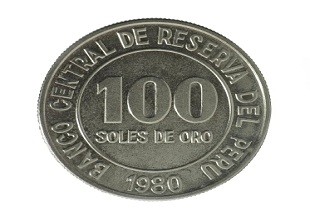 By Leia Michele Toovey- Exclusive to Copper Investing News
Peru has not always been considered one of the world's top copper mining countries; however, a piqued interest in the country's copper deposits over the last two decades has been driving the country's economy. Over the last 20 years, Peru's copper output has surpassed the major copper producing countries. In the mid-1990s, Peru was ranked seventh in global copper production, and has since rapidly gained ground. By 2003 Peru was tied for fourth place, and by 2008, Peru had moved into second place*, behind Chile, where it still ranks as a copper producing nation.
Despite an uncertain global economic climate, approximately US $3 billion was invested in Peru's mining sector in 2009. The increased interest, and spending in Peru's expansion and explorations projects is expected to continue over the next five years, with forecasted totals of US $35.5 billion to be invested in the country. Over the next five years, Macquarie Bank estimates that Peru's growth will account for 32 percent of global copper output.
The Peruvian government's influence
With its history of not being open to foreign investment or mining, the Peruvian government is a major wild-card in the country's mining future. In 1971, all mining rights were assigned to the government enterprise Minero Perú. In 1992, the government developed "The General Mining Law" which simplified the legal process for obtaining mining rights and amendments. In the years following, the government continued its progression towards a mining friendly environment and as of 2001, 90 percent of its mining assets had been privatized.
However, the recent election of Ollanta Humala has investors and miners, once again, worried about the political climate for mining in Peru. While Humala is not expected to revert to a government controlled mining sector, his suggestion of a windfall tax on mining activities has raised the concern of miners and explorers. While campaigning, Humala proposed to raise taxes on the mining sector up to 40 percent, and also suggested hiking the corporate rate that miners pay to 45 percent, from its current 30 percent. Stability agreements will shelter projects for the years up to 2014 from tax rate increases, however, expansion plans and new mines for years following 2014 may suffer. Humala, who is critiqued for his close relationship with the controversial leader of Venezuela Hugo Chavez, insists that his model for governance is most like Brazil's former president Luiz Inácio Lula da Silva. Lula was known for his leftist ideals and his presidency is remembered by his ability to combine a business-friendly economic policy with social reforms.
When a country holds a large stake in output of a particular commodity, it is put in a powerful position to influence prices, as with Chile and copper. Potential supply disruptions in Chile alone, due to weather, strikes, etc., are felt worldwide, and almost immediately in price increases. As Peru advances its position as an important force in the global copper market, it too will enjoy the position of pricing power. Copper, in itself, is a powerful commodity to control. It is critical for the majority of its applications and there is no substitute. With a supply deficit on the horizon and a market dependent on aging mines, there is a global need for new copper reserves. The need for new reserves is one of the many reasons why miners are currently investing millions of dollars into Peru's copper mining industry, and why Peru can look forward to holding a powerful place in the world's copper market.
A sample of projects in Peru
Canadian miner HudBay Minerals Inc. plans to start building a $1 billion copper mine in Peru next year. HudBay aims to start production at its Constancia mine in the southern Andes at the end of 2014. According to CEO David Garofalo, the company "hope[s] to scale up the current design of 85,000 tonnes of annual production after [it] increase[s] reserves through exploration work this year."
Xstrata is investing US$4.2 billion into the development of its Las Bambas copper mine in Peru. The mine is tipped to produce 400,000 metric tons a year of copper in concentrate, alongside "significant" quantities of gold, silver and molybdenum, the company said in a statement. Construction is expected to start in the third quarter of 2011 if regulatory approvals are granted, the company said. Xstrata tips the mine's life at 18 years and expects production to start in Q2 2014.
Peru's copper deposits are being explored by both major miners and juniors, including Freeport McMoRan (NYSE: FCX), Anglo American (LON:AAL), Xstrata (NYSE:XTA), HudBay Minerals (TSX:HBM), Candente Copper Corp (TSX:DNT),Viper Gold (TSXV:VPR), and Sunset Cove Mining Inc. (TSXV:SSM).
*All figures according to USGS. In their copper production data, USGS has a broad category of "all other producing countries" that groups together all countries that produce small amounts of copper. Cumulatively, this category ranks second in total copper production, which would bump Peru's spot back one place. In terms of the comparison, this category was left out so that production only between known countries could be contrasted.