Toxic Spill at Grupo Mexico Mine Turns Rivers Orange
Aug. 13, 2014 04:20PM PST
Base Metals
A toxic leak from Grupo Mexico's Buenavista copper mine has contaminated the Bacanuchi and Sonora rivers in Northern Mexico.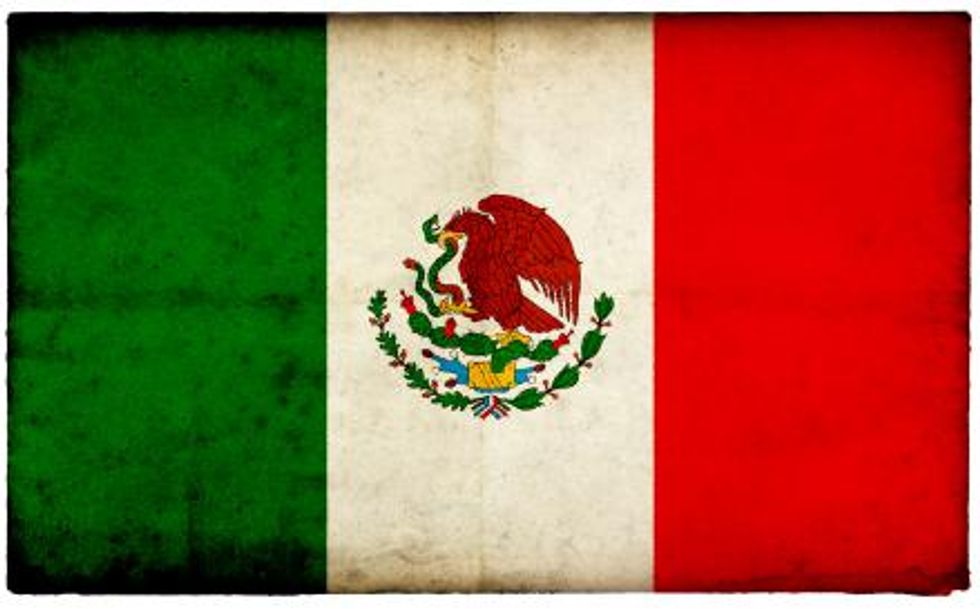 For industry professionals and investors alike, the mining industry requires extensive due diligence, and two recent events have illustrated why it's so important. Following last week's tailings pond breach at Imperial Metals' (TSX:III) Mount Polley mine, a toxic leak from Grupo Mexico's (OTCMKTS:GMBXF) Buenavista copper mine has contaminated the Bacanuchi and Sonora rivers in Northern Mexico.
According to Agence France-Presse (AFP), heavy rains caused roughly 40,000 cubic meters of wastewater to spill into nearby rivers on August 7. Since then, Mexico's National Water Commission has been monitoring the Sonora River for acidity and dangerous chemicals.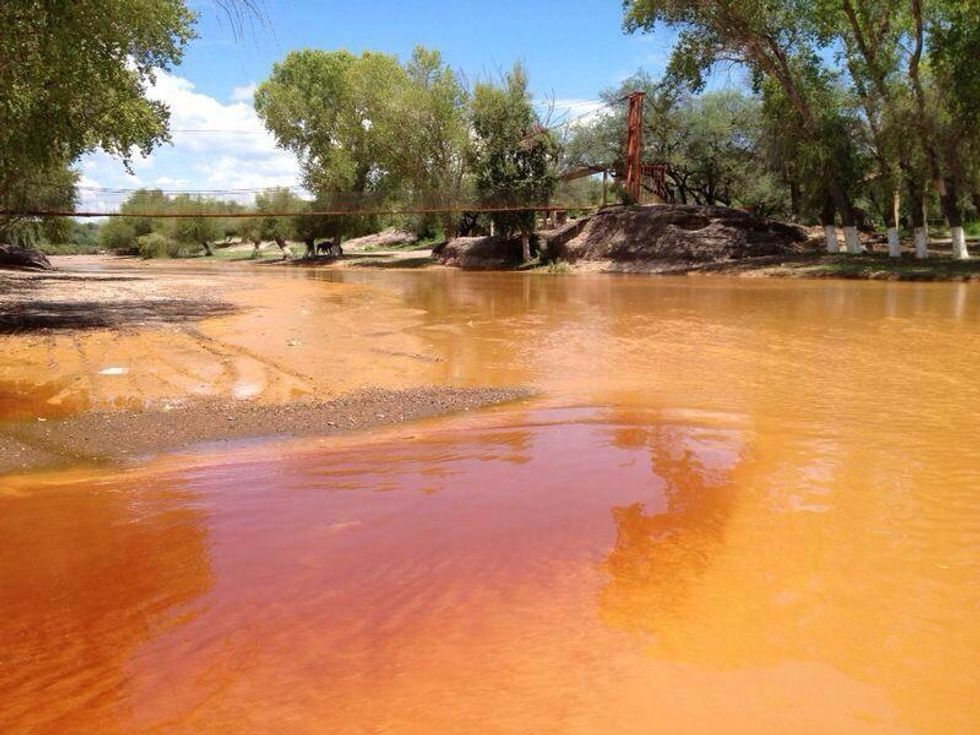 Photo credit Twitter: @betoeliasm
To give investors some context, Grupo Mexico's Buenavista mine is considered to be one of the largest porphyry copper deposits in the world, while the state of Sonora leads Mexico in terms of mined production of gold, copper, graphite and other products, as Mineweb has noted.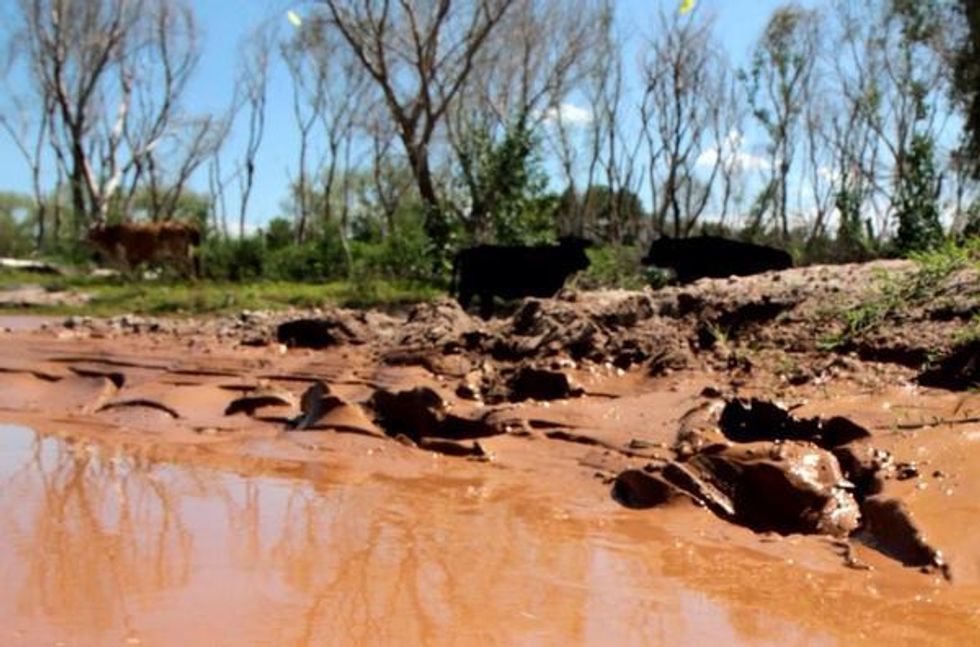 Photo credit Twitter: @betoeliasm
Widespread effects
AFP cites Mexican news outlets as stating that the spill has turned a 420-kilometer-long waterway orange and affected water supplies for tens of thousands of people. To make matters worse, a civil defence official has said that the miner did not report the massive mining acid spill, leaving it to be discovered by residents downstream from the mine, according to the Associated Press.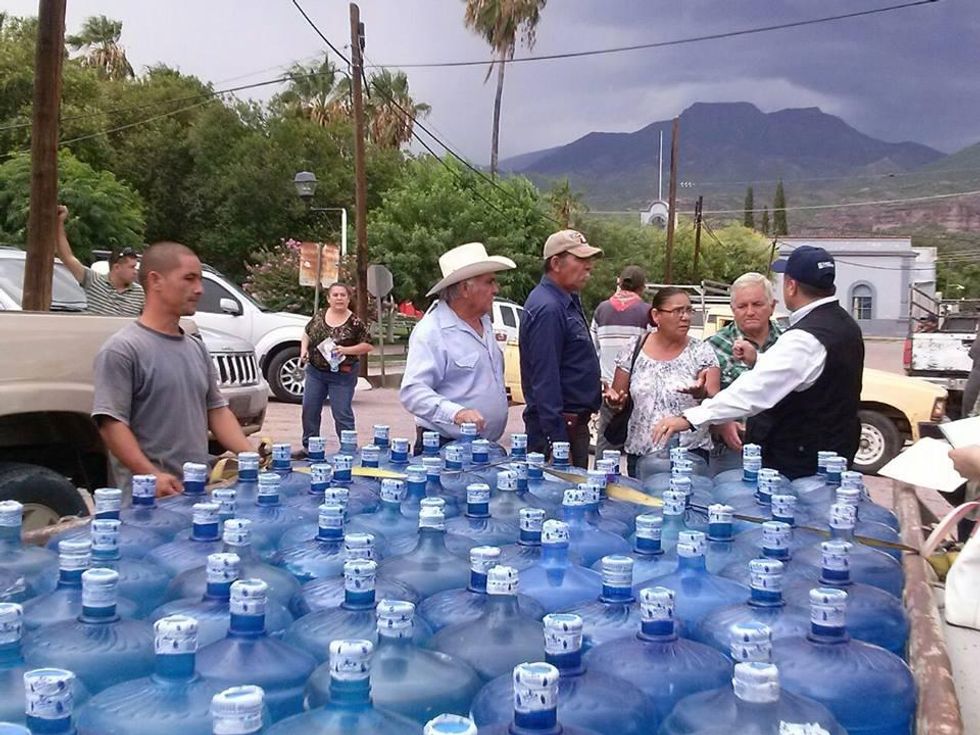 Photo credit Twitter: @betoeliasm
Sonora state Civil Defense Director Carlos Arias said that testing has confirmed that the river waters now contain arsenic above acceptable levels, and that water supplies have been officially cut for 20,000 people. Additionally, MINING.com reported that local authorities are putting water restrictions on several towns and urban areas, including the state capital of Hermosillo. That city is home to approximately 800,000 people alone, but the towns of Arizpe, Banamichi, San Felipe de Jesus, Aconchi, Baviacora and Ures have also been affected.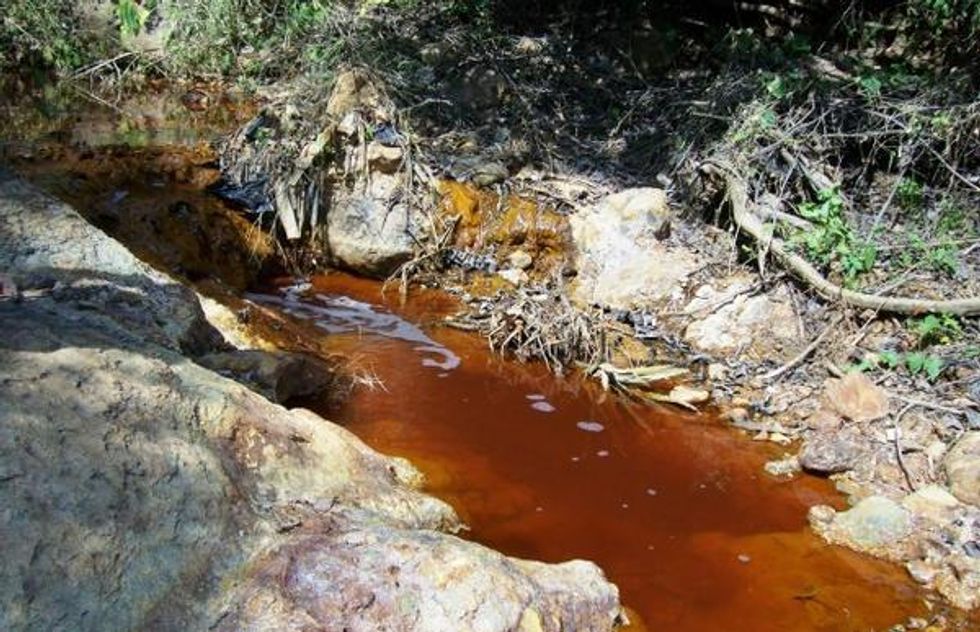 Photo credit Twitter: @Revolucion3_0
Who's to blame?
Although heavy rains have been noted as the cause for the spill, the Associated Press states that leak "was caused by defects in newly constructed leaching ponds." Grupo Mexico did not respond to requests for comment from the news outlet on Tuesday.
In any case, Mexican environmental authorities are pushing for the company to make amends. For instance, PROFEPA is calling for a full remediation plan, including "neutralization of toxins, construction of dams to prevent further incidents, and an analysis of the water's contamination level, among other measures."
However, a clean up and measures to guard against further incidents are not enough for the agency. AFP states that PROFEPA is also looking at taking action against Buenavista del Cobre, which it is blaming for the spill. "In addition to ordering the implementation of a total remediation plan, PROFEPA initiated proceedings against Buenavista del Cobre to determine possible sanctions," the agency said.
The incident serves as a reminder of why lengthy permitting and environmental approval processes are necessary for mine construction, and of why due diligence should always be an ongoing process for investors. With multiple stakeholders involved and social license issues coming to the forefront for mining projects, it's more important than ever for investors to find evidence that companies are environmentally and socially aware.
Photo credit Twitter: @ELNORTEESTADOS
Securities Disclosure: I, Teresa Matich, hold no direct investment interest in any company mentioned in this article. 
Related reading:
Investing News Network websites or approved third-party tools use cookies. Please refer to the cookie policy for collected data, privacy and GDPR compliance. By continuing to browse the site, you agree to our use of cookies.