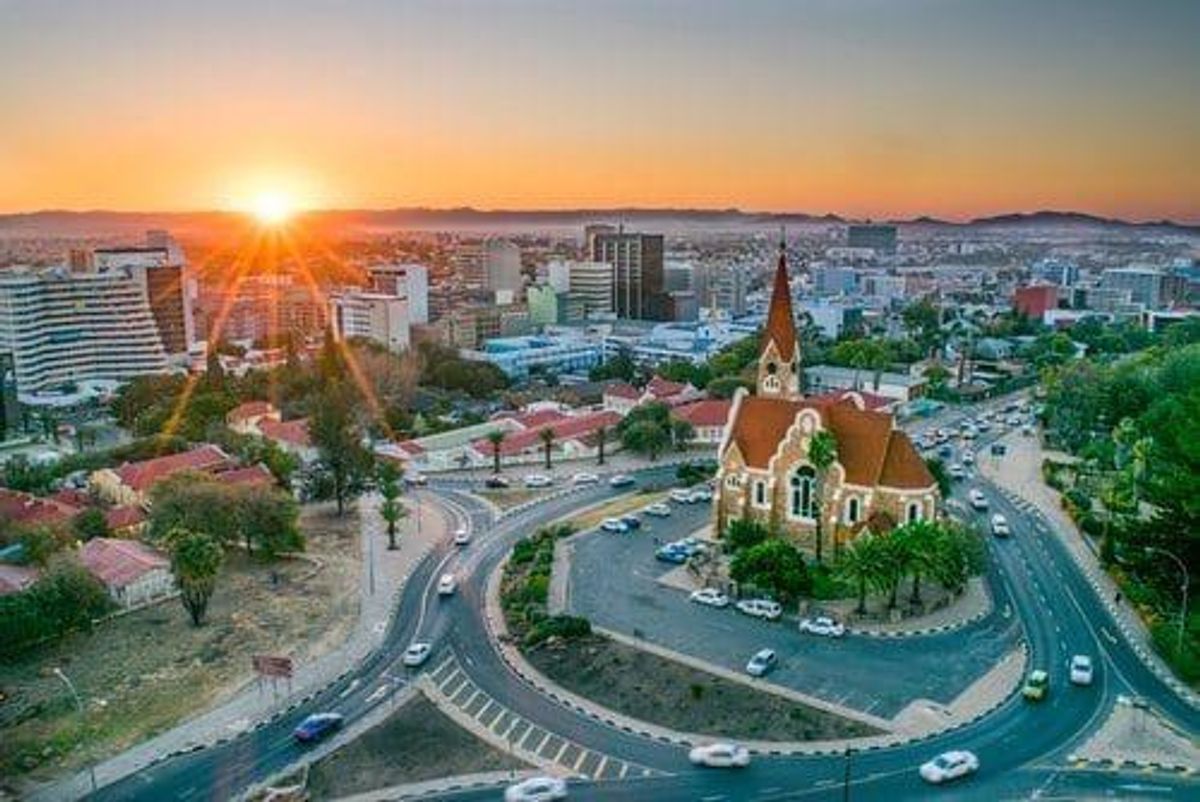 Namibia offers the right environment for investment opportunities in the mining space. Its mineral wealth is as vast as its desert landscape and South Atlantic coastline.
Namibia's mineral wealth is as vast as its desert landscape and South Atlantic coastline.
Responsible for nearly 6 percent of global uranium output as well as nearly 2 percent of the world's diamond production, the Southern African nation is also home to significant resources of gold, copper and zinc as well as a developing offshore oil and gas industry.
Namibia consistently ranks as one of the most favored mining jurisdictions on the continent — a distinction that is much more than a mere reflection of its natural endowments, but a significant indicator of the country's stable democracy, strong economy and well-developed mining code.
Namibia's position in the global mining industry will be further strengthened as its proactive government seeks to finalize a revised mining act by the end of 2018, which Mines Minister Tom Alweendo said is aimed at "inspir[ing] new investment."
Namibia's mining economy
Namibia is governed by a stable multi-party parliamentary democracy and enjoys high economic and social stability as well. The expansive, arid Namib and Kalahari deserts have made the more than 825,000-square-kilometer nation one of the world's least densely populated regions. And that populace is thriving economically compared to its neighbors.
Rated as an upper-middle income country, according to the International Monetary Fund, Namibia is expected to see economic growth of 4 percent in the 2019/2020 financial year, driven mainly by growth in the mining sector, which currently represents 11 percent of the country's GDP. "The mining sector has remained the bedrock of the Namibian economy in all conditions, in good and turbulent times, as seen in the last two years," said Chamber of Mines CEO Veston Malango.
"I've been involved with work in Namibia since 1996. The country was one of the most attractive jurisdictions in Africa at the time and that is still the case today," Pierre Léveillé, president and CEO of Deep-South Resources (TSXV:DSM), told INN. "Namibia consistently ranks number two or three in terms of quality of investment on the African continent. And by quality we are talking well-established democracy, excellent economic growth, good business environment and mining-friendly regulations in place. The tax framework is similar to what you find in other well-developed countries."
Namibia's well-established mining code shares its structure with those of Canada and Australia, attracting several of the world's major mining players, including Rio Tinto (ASX:RIO,LSE:RIO,NYSE:RIO), B2Gold (TSX:BTO,NYSE:BTG), De Beers, AREVA and Exxaro Resources (JSE:EXX). "Namibia is also unique in being the only country in the world that is a member of the Commonwealth but not a former British colony," added Léveillé. "In fact, they joined the Commonwealth at their own request to have some support to establish their country after gaining independence from the South African regime in 1990."
Namibia's mining industry is regulated by legislation enacted in the 1990s. Under the current administration of President Hage Geingob, a revised mining act is expected by the end of 2018 and may include changes to the requirements for black ownership, as reported by INN. "I am not going to withdraw [black ownership requirements] unilaterally, obviously we first have to discuss and see if they are really serving the purpose of why they exist. If the answer is, they don't, then maybe we should change," said Alweendo.
Copper and zinc resources
Although today's Namibia is known for its uranium and diamonds, the country's mining industry was launched in 1855, when copper production began at Walvis Bay Mining Company's Matchless mine, west of Windhoek. The Geological Survey of Namibia says the country's mineralization includes a wide variety of styles such as Mississippi Valley-type (MVT) lead-zinc, volcanogenic massive sulfides (VMS), porphyry copper, sedimentary exhalative (SEDEX) lead-zinc and skarn and shear-related gold.
One of the largest copper porphyry deposits in Namibia — as well as Africa — is the Haib copper-molybdenum porphyry deposit located in the Karas region in the south of Namibia. Originally discovered in the 1950s, recent exploration by Teck Namibia has identified high-grade zones with several highly prospective targets.
Shortly after acquiring the project from Teck, Deep-South Resources completed an updated resource estimate of 457 million tonnes of indicated resource at a grade of 0.31 percent copper and an inferred resource of 324 million tonnes at 0.29 percent copper. The company recently completed a preliminary economic assessment for the Haib project outlining a NPV of C$895 million and a pre-tax IRR of 30.4 percent at US$3-per-pound copper.
Namibia is also one of the largest producers of zinc on the African continent thanks in large part to Vedanta Resources' (LSE:VED) Skorpion zinc mine and mill complex located in the southern region. Skorpion produces an average 1.5 million tonnes per year of oxide ore and has a nameplate capacity of 150,000 tonnes per year of refined zinc.
Trevali Mining (TSX:TV) owns a majority stake in the high-grade, high-tonnage SEDEX-style Rosh Pinah zinc-lead-silver mine. Trevali recently increased its ownership of the mine and mill complex to 90 percent. Rosh Pinah is on track to produce between 105 and 115 million pounds of payable zinc, 5.7 to 6 million pounds of payable lead and 123,000 to 129,000 ounces of payable silver in 2018.
"Following our recent mineral reserve and resource updates at Rosh Pinah, which remains open for expansion, we have commissioned an independent engineering study examining potential production optionality given the deposit's almost 50-year history of resource-reserve replacement and growth," stated Dr. Mark Cruise, Trevali's president and CEO.  "Trevali views its operations and investment in Namibia as a long-term relationship to the mutual benefit of all groups involved."
Future growth in Namibia's mining industry
The global investment community is becoming increasingly optimistic about the prospect of future growth in Namibia's mining industry. The World Bank reported that activity in Namibia's mining sector grew by 15 percent in 2017, and that growth is expected to continue as the country attracts further investment and builds out its infrastructure.
Standard Bank, which has long been a financial backer of mining projects in Africa, has recently voiced its support for Namibia's mining industry. Speaking at the 2018 Mining Expo in Namibia's capital city of Windhoek, Standard Bank Head of Client Coverage Adri Spangenberg said Namibia's mining prospects "look bright" and the bank is prepared to "finance large-scale mining projects."
To further strengthen its economic standing on the world stage, Namibia's government is undertaking large infrastructure projects aimed at improving its railroad system and enlarging the Walvis Bay Port to become an international logistics hub. The upgraded railway track will involve a direct link to the Walvis Bay Port, providing a quicker route to markets via direct access to the South Atlantic.
This article was written according to INN editorial standards to educate investors.
Investing News Network websites or approved third-party tools use cookies. Please refer to the  cookie policy for collected data, privacy and GDPR compliance. By continuing to browse the site, you agree to our use of cookies.