IOCG Deposits Provide a Large-scale, Low-cost Mining Opportunity
Nov. 22, 2017 02:00PM PST
Base Metals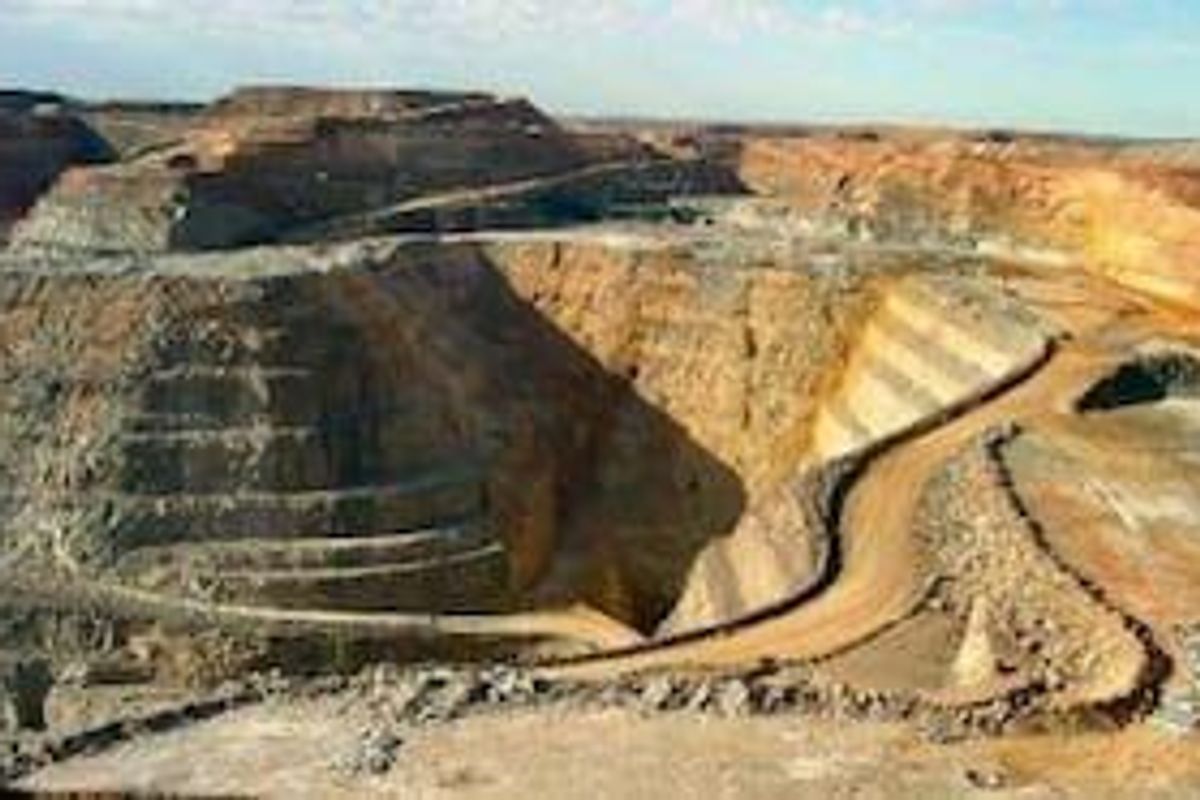 Iron-oxide-copper-gold deposits rank alongside porphyries as some of the world's largest deposits and most consistent in grade.
Iron-oxide-copper-gold (IOCG) deposits rank alongside porphyry deposits as some of the world's largest deposits and most consistent in grade, making for highly profitable mines and therefore attractive targets for major mining companies.
However, the adage "once you've seen a few porphyries, you've seen them all" doesn't apply to IOCG deposits, which can vary greatly in terms of their metal content. From mostly iron deposits in Brazil, to predominantly copper deposits in Chile, to the copper-uranium deposits found in South Australia, the geology of IOCG deposits is widely variable.
IOCG deposits contain some of the world's most critically important commodities and are a significant source of global copper production.
Copper market strong
Copper's medium- to longer-term fundamentals are strongly supported by robust growth in global demand for the metal and looming shortfalls due to labor unrest and declining production.
"We've had a multiyear decline in spending on exploration and development of the new copper mines, and that just doesn't turn around overnight," Vertical Research Partners' Michael Dudas told CNBC. "We could see a multiyear period where there could be a tightness in the copper market, which should lead to better prices," he added. 
Large polymetallic deposits found in crustal fault zones
IOCG deposits represent a broad range of polymetallic orebodies occurring in a wide variety of host rocks, but they fall within the category of intrusion-related hydrothermal systems. As the name suggests, these deposits can contain significant resources of iron, copper and gold; however, some IOCG deposits are also known to contain considerable amounts of uranium, cobalt and rare earths. Other elements that may be present in these mineralized systems include molybdenum, silver and nickel.
In terms of size, IOCG deposits can range from a few million tonnes of contained ore (e.g., Prominent Hill) to upwards of 18 billion tonnes (e.g., Carajas). And while grades are typically low — with some exceptions — they remain consistent throughout the system unlike skarn-type deposits.
IOCG orebodies are usually found in Archean- to Proterozoic-aged terrains throughout the world, from Nova Scotia to Chile to Australia, often in crustal-scale fault zones. Geophysics exploration techniques are well suited for discovering IOCG deposits. Because these deposits are associated with an abundance of magnetite and are typically denser than the host rock, some of the most valuable discovery tools are magnetic and gravity surveys. Additionally, the varying amounts of sulfides contained in these systems make electromagnetic surveys helpful in the detection of buried IOCG deposits.
Important hot spots: South Australia, Chile
The world's largest IOCG deposit is BHP Billiton's (ASX:BHP,NYSE:BHP,LSE:BLT) Olympic Dam, located along the eastern margin of the Gawler Craton in South Australia — a global hotspot for such deposits. Olympic Dam is best known for being the world's largest uranium resource, but it is also fourth in the world for copper resources and fifth in the word for gold resources. In fact, it was the discovery of this deposit that led to the initial definition of this type of deposit, previously lumped in with porphyries.
Also located in South Australia's Gawler Craton is the Prominent Hill copper-gold mine, which was bought by OZ Minerals (ASX:OZL) for $1.2 billion. The mine produces more than 100,000 tonnes of copper each year at one of the highest grades of copper concentrate on the market.
The company holds another IOCG deposit in the region, the Carrapateena copper-gold project, which it purchased for $250 million in 2011. The Carrapateena project has an estimated capital cost of $916 million and is slated to commence operations by the end of 2019. Once in production, the mine will be the second-largest copper mine in South Australia, and is expected to churn out 4.25 million tonnes per year with an estimated mine life of 20 years.
Chile is the top jurisdiction in the world for IOCG deposits. The country's prolific Atacama IOCG Belt is home to the world's second-largest such deposit, Lundin Mining's (TSX:LUN) Candelaria. After 25 years of mining activity, the low-cost mine still has another 25 years of life remaining. Lundin paid Freeport-McMoRan (NYSE:FCX) $1.8 billion for its 80-percent interest in Candelaria in 2014.
"IOCG deposits are attractive to major mining companies for a variety of reasons, but primarily it's their immense size and scale," says Patrick J. Cruickshank, MBA, president and CEO of Chilean Metals (TSXV:CMX,OTCQB:CMETF,SSE:CMX,MILA:CMX,FWB:IVV1,BER:IVV1). "These aren't narrow veins you're chasing. They are massive deposits that can become super mines. For majors, it's about the balance sheet and little to no risk. Buying up an established IOCG deposit that can range upwards of 1 billion tonnes of copper when the metal is selling at $7,000 per tonne has huge upside."
Chilean Metals holds a large portfolio of prospective IOCG projects in the Atacama IOCG Belt, including the Zulema property, which is located 30 kilometers from Lundin's Candelaria mine. Drilling at Zulema has identified IOCG-style mineralization consistent with the known geology of the Candelaria system. The company has also partnered with technical advisor Minotaur Exploration (ASX:MEP) on further exploration work at Zulema. Minotaur is highly experienced with IOCG-type deposits, and discovered the famous Prominent Hill IOCG deposit in Australia. 
Santo Domingo, another major Chilean IOCG deposit in this region, was developed by Farwest Resources and picked up by Capstone Mining (TSX:CS) in 2011 for $700 million. Farwest discovered Santo Domingo under a joint venture agreement to explore for IOCG deposits in Northern Chile. A 2014 feasibility study for the deposit indicates average annual production of approximately 110,000 tonnes of copper for the first five years. Over an estimated mine life of 18 years, Santo Domingo is expected to produce roughly 1 million tonnes of copper.
Emerging IOCG district in Nova Scotia
Nova Scotia's Cobequid-Chedabucto Fault Zone, a 250-kilometer-long crustal fault structure that cuts through the middle of the province, is showing promise as an emerging IOCG district. Minotaur Atlantic Exploration has identified a large number of IOCG targets along this fault zone, with multiple high-result assay returns of up to 30 percent copper and 20 grams per tonne gold.
Chilean Metals has a portfolio of four properties along this trend. The company's Bass River North project has the largest VTEM anomaly in Nova Scotia, and it has launched its winter pre-drill work program there. Nova Scotia is a favorable mining jurisdiction rich in natural resources, and the government has initiated a mineral incentive program to assist exploration companies in search of new discoveries.
The takeaway
The enormous size, polymetallic nature, decades-long mine life and simple metallurgy inherent in IOCG deposits facilitates large-scale, low-cost mining — highly attractive features to major mining companies. The scale of these projects also makes them attractive plays for large investment funds.
IOCG deposits are the elephants that explorers prefer to hunt. However, the huge size of this deposit type, coupled with the multiple ore streams and throughput needed, can push the development CAPEX for these projects to upwards of $1 billion, a difficult challenge for a junior exploration company. Positioning this type of project as a possible acquisition target is the best exit strategy. Investors should look for those companies that understand this and are putting the majority of their cash into the ground to prove scale and economics to attract a major buyer.
This article was written according to INN editorial standards to educate investors.
Investing News Network websites or approved third-party tools use cookies. Please refer to the cookie policy for collected data, privacy and GDPR compliance. By continuing to browse the site, you agree to our use of cookies.