Have No Fear, Peak Copper Isn't Near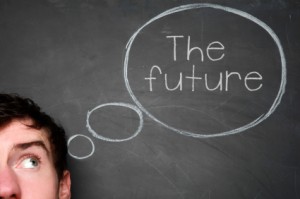 With a mining history that spans thousands of years, it is hard to believe that copper resources could be at their end. But the looming threat that the end is out there somewhere is an uncomfortable truth when dealing with finite resources. The only question is when. 
What's peak copper? 
Peak copper will mark the beginning of the end for the red metal. It is the point at which copper will have reached its maximum global production, starting its steady decline to depletion. In 2011, concerns that peak copper was on the horizon were exacerbated by the rapid industrialization seen in China. As the Asian powerhouse's copper demand skyrocketed, copper stockpiles had a tough time meeting the increased demand. That raised the question of what will happen to copper supplies if sharp increases to demand continue.
Are we headed for peak copper? 
All this worry about peak copper is currently about as useful as sitting in a rocking chair; it gives market watchers something to do, but it isn't getting them anywhere. At least not any time soon.
Debunking previous predictions that there are only about 30 years of remaining copper supply, a study conducted at Australia's Monash University shows that copper is golden for at least another 100 years. The study is being called the "most systematic and robust compilation and analysis of worldwide copper resources to date," and is based on mineral resource estimates from mining companies and information vital for carbon and energy use modelling (like ore grades of known deposits). The conclusion: using current technologies, there is still plenty of copper left to sustain global consumption for at least another century.
The database of information was compiled by Dr. Gavin Mudd and Zhehan Weng from Monash's Environmental Engineering department and Dr. Simon Jowitt from the School of Geosciences. It has the potential to change the copper industry's understanding of the availability of the red metal.
"Although our estimates are much larger than any previously available, they're a minimum. In fact, figures for resources at some mining projects have already doubled or more since we completed the database," Jowitt said in the university's press release.
Copper's potential roadblock
Since the university started compiling its information, some companies have already increased their resource figures. That means it is accurate enough to surmise that there is no end in sight for the red metal; according the the team, the only potential roadblock for copper is non-economic.
"Workers' rights, mining impacts on cultural lands, issues of benefit sharing and the potential for environmental degradation are already affecting the viability of copper production and will increasingly come into play," explained Mudd.
The research looks at two mines, including Anglo American (LSE:AAL) and Northern Dynasty Minerals' (TSX:NDM) Pebble, a copper-gold project located in Alaska that has been struggling with environmental approval for over a decade.
Mudd said what is important is "to acknowledge that with existing copper resources we're not just going to be dealing with the production of a few million tons of tailings from mining a century ago; we are now dealing with a few billion tons or tens of billions of tons of mine waste produced during modern mining."
Copper prices can't keep it up
Red metal prices have been down in the dumps for the last several weeks. But on Wednesday, the base metal climbed to a two-week high before snapping back under the pressure of a stronger US dollar. Three-month copper in London closed 0.6 percent lower, at $6,950 per tonne, shedding the previous session's gains of 1.1 percent.
"I think copper will struggle to go above $7,000. We might have seen the best of the rebound and if there are more shenanigans on the spread you will see it on the cash premia rather than on the three-month price," Robin Bhar, an analyst at Societe Generale, told Reuters.
US markets were closed on Thursday for Independence Day.
Securities Disclosure: I, Vivien Diniz, hold no investment interest in any of the companies mentioned.