Excelsior Secures 100-percent Ownership of Gunnison Copper Project
To kick off 2015, Excelsior Mining formally exercised its option to acquire a 100-percent interest in the Gunnison copper project.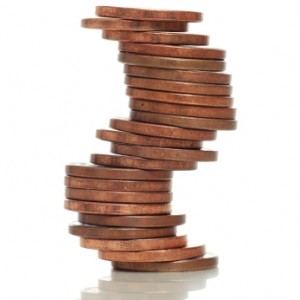 To kick off 2015, Excelsior Mining (TSXV:MIN) formally exercised its option to acquire a 100-percent interest in the Gunnison copper project. The company has been advancing Gunnison since 2011, having completed a prefeasibility study for it early in 2014.
As per the terms of its option agreement, Excelsior made a final payment of US$50,000 to secure its interest in the property. In total, it has paid US$350,000 for Gunnison.
"The acquisition of the Gunnison mineral rights is a significant milestone for the Company and a successful start to what promises to be an important year in the progression of the Gunnison Copper project. We look forward to advancing this world-class asset into production," said Excelsior's president and CEO, Stephen Twyerould, in a company statement. Gunnison is an in-situ recovery project in Cochise County, Arizona.
Back on January 17 of last year, when Excelsior released the results of the prefeasibility study for Gunnison, the company's stock immediately shot up from $0.12 to touch $0.55, later settling around $0.43.
Looking at what might have caused all the excitement, the study indicates an after-tax NPV of $826 million at a 7.5-percent discount for an initial capex of just $284.74 million — that's using a copper price of $2.75 per pound. The mine is expected to produce 1.682 billion pounds of copper over its 20-year mine life, and is anticipated to garner low operating costs of roughly US$0.69 per pound.
Despite a relatively lukewarm year for copper, Excelsior's share price held onto some of its gains to finish the year up a little over 120 percent. On Wednesday, shares were trading at $0.25.
In terms of what's next, Excelsior's VP corporate affairs, JJ Jennex, said it'll simply be business as usual in terms of moving the project forward. For 2015, Jennex noted that the company has plenty of work to do in support of a feasibility study, which it's targeting for completion in 2016.
"We have a number of work programs that are all going forward as part of a feasibility study," he said, adding that investors can expect to see some results come out in Q1 or Q2.
In terms of financing all that work, Jennex said that Excelsior is financed through 2015, but will need a little more money to complete the study in 2016. However, given the decision by Callinan Royalties (TSXV:CAA) to exercise its option to purchase a royalty on the project this past July, and a strategic investment the company secured with Greenstone Resources in August, the company is "not particularly worried about raising that amount of money moving forward."
Looking a little further into the future, Jennex added that the company plans to apply for operational permits in the third quarter of this year, and hopes to see those granted by 2017.
"We're looking to be in full production by 2018," he said.
Securities Disclosure: I, Teresa Matich, hold no direct investment interest in any company mentioned in this article.