Copper surged to a new record on Tuesday, snapping its recent losing streak as investors poured funds into the red metal on expectations of seasonal strength in china
By Leia Michele Toovey-Exclusive to Copper Investing News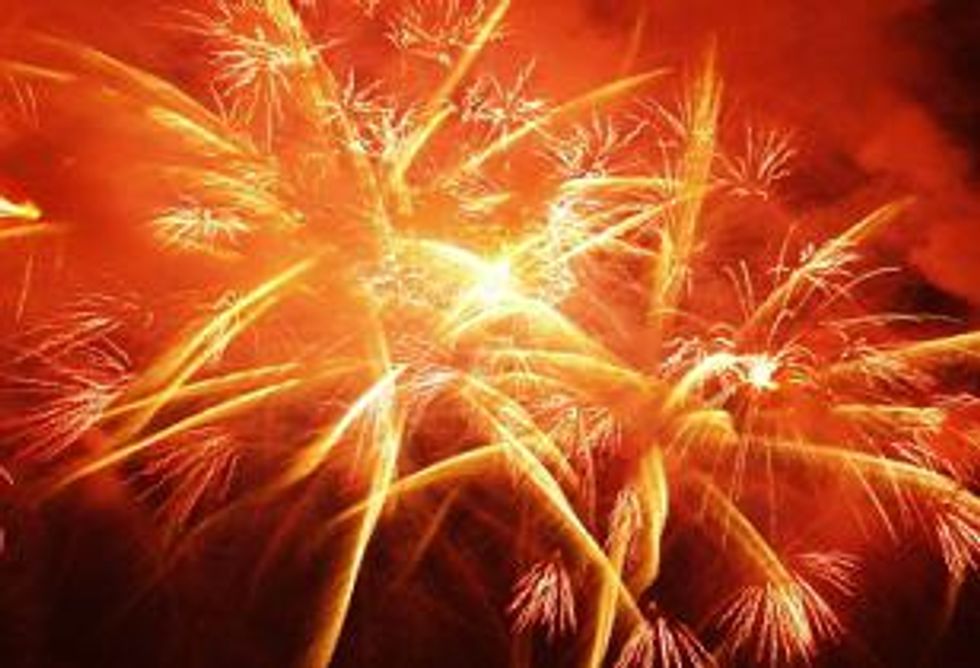 Copper surged to a new record on Tuesday, snapping its recent losing streak as investors poured funds into the red metal on expectations of seasonal strength in China.
Late in 2010, as stockpiles dwindled and demand skyrocketed, analysts predicted that 2011 would be a record breaking year for copper. Despite this projection, the red metal has been off to a sluggish start, gaining only 1.5 percent in the first month of the year. This slow start caused a shift in hedge fund manager's copper calls. In fact, in January, analysts reduced their bullish bets on copper futures by the most in five months. Hedge funds and money managers cut wagers on rising prices, by 22 percent to 28,159 futures and options contracts in the week ended Jan. 25, the biggest drop since late August, U.S. Commodity Futures Trading Commission data showed last week.
Copper's descent in January was a direct result of concerns that China would take further steps to reign in its economy. China's economic growth accelerated by 9.8 percent in the fourth quarter compared with 9.6 percent in the previous quarter, fueling speculation that more monetary tightening was imminent. This slump was projected to last through the Chinese Lunar New Year Holiday, which starts Wednesday. However, the spike in oil prices, fueled by instability in Egypt, combined with economic optimism in the United States, provided strong enough momentum to push copper prices into the black."Some macro investors are hoping that we will see a surge of Chinese buying after the holidays and this is driving the current move," said a Hong Kong-based broker.
Since August, copper in China has been consistently trading at a discount to the LME prices, discouraging Chinese imports. "Copper's broken to the upside and that's given strong encouragement to the rest of the (metals) complex," said Yingxi Yu, commodity analyst at Barclays Capital in Singapore. The latest rally, said Yu, is again being driven by investor interest rather than industry buying. "I don't think anything fundamental has changed. There was some liquidation in January but the broad-based strength in commodities we saw last week has turned sentiment around," she said.
Three-month delivery copper on the London Metal Exchange rose as much as 1.4 percent to $9,878 a metric tonne, surpassing the previous peak of $9,782 a tonne reached yesterday. The metal rallied as much as 1.2 percent to $4.5135 a pound on the Comex in New York. Stockpiles monitored by the LME fell 1 percent yesterday, the most since March 4, amid a decline in U.S. holdings, the world's second-biggest buyer after China.
Company news
Poland's sole copper producer, KGHM Polska Miedz SA, said profit may almost double this year on higher prices of the metal and planned sales of stakes in the company's phone units.  According to a regulatory filing, KGHM forecast net income will rise to US $2.91 billion in 2011, from a forecast of 1.58 billion zloty for 2010. The figure includes profit from selling its stake in Poland's largest mobile-phone company, Polkomtel SA, as well as finding a buyer for its Telefonia Dialog SA unit. Under the new guidance, revenue will rise to US $5.7 billion from the 2010 target of 5.49 billion zloty. Lubin, southwestern Poland-based KGHM, the copper producer with the largest European output, estimates the average price of the metal will be at $8,200 a tonne in 2011, compared with $7,557.22 a tonne last year.
Ivanhoe Australia (TSX:IVA) has approved a $30-million budget for the development of the Kulthor/Osborne copper/gold operation, in Queensland. The investment would see the restart of production at the Osborne complex during the first quarter of 2012."The decision to proceed with the work to get the Osborne complex back into production is an important corporate step as it will enable Ivanhoe Australia to join the ranks of copper/gold producers within about a year," said CEO Peter Reeve. The Osborne project was acquired by Ivanhoe Australia acquirein October, through an A$17.4-million deal with gold-miner Barrick (NYSE:ABX, TSE:ABX). The project included development mines, a two-million ton a year concentrator, infrastructure and tenements. The restart of the underground operations at Kulthor and Osborne would be undertaken in two stages, with $27-million to be invested during 2011, to start operations at the Osborne plant. Further drilling of lower Kulthor is planned in 2012/13 to delineate additional mineralization, and this, combined with other sources such as Starra 276, Starra 222 and the Osborne open pit, aimed to achieve the targeted initial five years of concentrate production.. "As our integrated site plan develops, it is clear that the aggregate copper/gold ore sources, to be treated in the Osborne facility, have the potential to create a long and sustainable mine life," said Reeve.
Investing News Network websites or approved third-party tools use cookies. Please refer to the  cookie policy for collected data, privacy and GDPR compliance. By continuing to browse the site, you agree to our use of cookies.