Copper Pressured By ECB Inaction, Eyes on US Jobs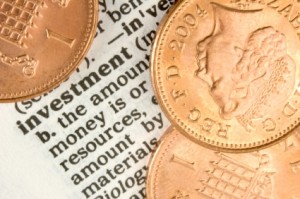 Copper is facing downward pressure as Europe takes center stage once again, this time due to the European Central Bank's disappointing decision to keep interest rates pat following its latest regularly scheduled meeting. The US Federal Reserve's decision to stay away from new monetary stimulus also dampened appetite for the red metal, as did a decline in China's manufacturing sector.

While ECB president Mario Draghi stated last week that the central bank would take measures to ensure the Eurozone's stability, the lack of concrete action has put a damper on investor sentiment, including that of copper traders. Granted, the ECB is expected to come up with concrete steps to get the Eurozone back on track for growth, and those steps should include monetary stimulus measures. In the meantime, Draghi's comment at a news conference following the ECB meeting that "economic growth in the euro area remains weak, with the ongoing tensions in financial markets and heightened uncertainty weighing on confidence and sentiment" added to investor worries.
The Fed's decision not to go through with a third round of quantitative easing, made during its two-day meeting this week, also hurt copper demand.
Given that China accounts for over 40 percent of the world's copper market, a decline in its manufacturing sector has also dampened demand for the metal. The factory purchasing managers' index fell to 50.1 in July, down from 50.2 the previous month, according to the National Bureau of Statistics. A reading below 50 indicates a contraction in the sector.
Late Thursday, COMEX copper for September delivery was down 2.4 percent at $3.29 a pound. Market players will be looking to Friday's release of the latest US jobs data for further clues on the direction of global commodities demand.
Company news
Copper output remains steady, with Chile's Antofagasta (LSE:ANTO) reporting that its second quarter output rose over 16.5 percent on year to 173,200 metric tons on the back of increased output at its Esperanza mine. For the first six months of the year, copper output surged to 336,000 tons. Antofagasta's production increase also reflects Chile's copper output nationwide. The government reported this week that second quarter output increased by 5.6 percent to 452,690 tonnes, while first half output rose by 2.5 percent to 2.64 million tonnes. Chile produces about a third of the world's total copper supply.
Xstrata (LSE:XTA) too is planning to boost copper production, and said it will increase its output in Australia by 140,000 tonnes over the next five years as output at its Mount Margaret mine increases.
Yet speculation is growing among industry analysts that BHP Billiton (ASX:BHP,NYSE:BHP,LSE:BLT) may postpone expanding its Olympic Dam copper and uranium mine in South Australia until 2014 amid the lackluster performance of the commodities market and copper in particular.
The Congolese government awarded Eurasian Natural Resources (LSE:ENRC) a new mining license for its Frontier project for $101.5 million. Frontier was acquired as part of Eurasian Natural Resources' acquisition of certain First Quantum Minerals (LSE:FQM) assets earlier in the year for $1.25 billion.
As for First Quantum Minerals, the Canadian group reported that even though sales increased, its second quarter profit fell 9 percent from a year ago to $142 million due to lower copper prices coupled with higher production costs. Revenue rose by 9 percent on year to $722.3 million, with copper sales increasing by 11 percent to 72,711 tonnes.
Junior company news
Canstar Resources (TSXV:ROX) acquired the 50 percent interest held by Freeport-McMoRan's (NYSE:FCX) Canadian unit in the Mary March mineral properties in Newfoundland and Labrador.
Vancouver-based Trevali Mining (OTCQX:TREVF,TSX:TV) said it will fully acquire the past-producing Ruttan copper deposit in northern Manitoba. The company said that the deposit "holds good to excellent exploration potential," adding that "the majority of the former mine infrastructure remains in place including tailings management facility, water treatment plant, power, road/rail and the town of Leaf Rapids that was built to service the former mine."
Excelsior Mining (TSXV:MIN) CEO Stephen Twyerould said that the final assay results from the company's Gunnison copper property in Arizona "confirm what we were expecting and provide more evidence that Gunnison is a robust copper deposit." The Gunnison project has a copper resource of 3.21 billion pounds indicated oxide copper and an additional 0.88 billion pounds inferred oxide copper.
Benton Capital (TSXV:BTC) has transferred all of its assets to newly-listed Benton Resources (TSXV:BEX) with the exception of its investment in Coro Mining, $730,000 in working capital, and its Goodchild project in Ontario. Benton Capital will focus on developing the Goodchild copper and nickel project, which is currently being permitted for production. The company also has 42 percent of total shares in Coro Mining (TSX:COP), which concentrates on developing projects in South America.
Securities Disclosure: I, Shihoko Goto, hold no direct investment interest in any company mentioned in this article.