Copper Mining in Chile Part II
Critics claim that Chile is losing its competitiveness in terms of attracting small mining companies. This is not because Chile's geologic potential has been exhausted- but rather, due to the structure of the mining business in the region.
By Leia Michele Toovey-Exclusive to Copper Investing News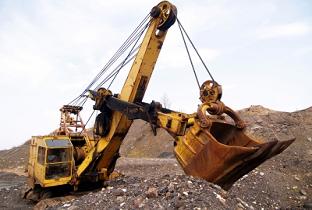 Last week, I touched on Chile's mining roots, and how a mining economy dependent on big miners evolved. Now, we will take a closer look at the growing junior and small private mining sector. Across the world, the search for new mineral reserves is increasingly dominated by small companies that have a knack for bringing together venture capital with promising mineral deposits. Long gone are the days where the major players controlled exploration. Despite their smaller pocketbooks, small miners account for around half of the money spent on exploration, according to Metals Economics Group.
Critics claim that Chile is losing its competitiveness in terms of attracting these small mining companies. This is not because Chile's geologic potential has been exhausted, but rather, due to the structure of the mining business in the region. Chile is world's largest copper producer, and used to be the center of exploration in Latin America; however, recently the country has lost some ground, falling behind Peru and Mexico for the top spot. In Chile, exploration remains largely in the hands of large mining companies like state-owned Codelco, BHP Billiton (NYSE:BHP), and Anglo American (LON:AAL). These major players do not share the junior miner's interest in exploring for new deposits, instead they would rather expand their reserves by exploring at their existing mine sites. If a country becomes too dependent on the major players, the discoveries of new reserves will likely lag behind a region with many active junior exploration sector.
The main problem holding back the junior sector in Chile is a mining law that allows companies to hold onto property through concessions for an unlimited period of time. All they have to do is pay a small patent fee. This law means properties can sit idle in the hands of owners who are not exploring—leaving valuable minerals still in the ground. In other countries, mechanisms exist to ensure a more fluid market in mining property. For example, in Canada, holders of the concessions have to prove that they have spent time and money on a property, time and money that will bring the property closer to producing minerals. Or, they will lose their mining patent and it will be made available to another company.
There is not an easy way to fix this situation in Chile. Mining concessions are specifically protected under the constitution. "If Chile wants its mining industry to continue to grow at the same rate it has in the past, it will need to do more to encourage juniors," says Juan Villarzú, chairman of Apoquindo.
The government is using new ways to attract juniors, including making state-owned Codelco's portfolio of concessions available to third parties, and by transferring unwanted concessions to the government's Mining Development Agency which can then pass them on to third parties. While it may be more challenging for a junior to get their hands on a concession, if they can, they benefit from an area littered with world-class copper deposits. Despite the difficulty- there is still plenty of exploration going on in the region, with many successful juniors.
A sample of miners and explorers
Bridgeport Ventures (TSX: BPV)
Toronto-listed Bridgeport owns a variety of concessions in Chile, including the Simonetta near Copiapo, Chile, and their 100 percent owned Soesmi copper property. In the past, copper oxide ores have been mined on the Soesmi property.
Los Andes Copper (TSXV:LA)
Los Andes is a Canadian exploration and development company whose current focus is the Vizcachitas porphyry copper-molybdenum project, located 130km north of Santiago.
Polar Star Mining (TSXV:PSR)
Polar Star Mining Corporation is an emerging exploration company with a focus on discovery and development in. Its flagship property, Montezuma is located on the West Fault in the world's most prolific copper mining belt. Other projects in Chile include the Los Azules and the Chépica.
Coro Mining Corp. (TSX:COP)
Coro is a Canadian company focused in developing the San Jorge copper-gold project located in the province of Mendoza, Argentina. San Jorge is currently in the permitting phase, which is anticipated to be completed by late 2010. Coro is also exploring two copper porphyries projects in Chile, the newly discovered Llancahue project, and Cerro Chacay. In addition, Coro holds a 5.2% equity interest in Valley High Ventures Ltd., which has exploration projects in Mexico and Canada.

Exeter Resource Corp (TSX:XRC, AMEX:XRA)
Exeter Resource Corporation is focused on the discovery, evaluation and development of gold deposits in the Maricunga district in Chile. They hold a gold-copper project, the Capische porphyry in Maricunga district in northern Chile.
Mariana Resources Ltd.(LON:MARL)
Mariana is an exploration and development company focused in Argentina and Chile. Key discoveries are Las Calandrias Gold-Silver Project (100%) and Sierra Blanca Silver-Gold Project (70%), in the prospective Deseado Massif, Santa Cruz Province. In Chile, major Cliffs Natural Resources Inc. is funding exploration along the Iron-Oxide-Copper-Gold (IOCG) Belt in joint venture with Mariana.