Copper Drops on Worries About US Tax Hikes and Spending Cuts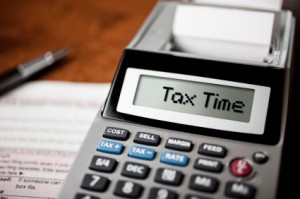 Copper fell throughout the week as a result of signs that the US House of Representatives and the White House will not reach a deal to avert the so-called "fiscal cliff" — a set of automatic tax hikes and spending cuts due to come into effect in 2013. In addition, jobless claims in the US rose for the first time in five weeks, weighing on the red metal.

The week started with hopes of a compromise, but by Thursday, President Barack Obama had rejected Republican leader of the House John Boehner's "Plan B," which would see taxes go up for those whose income is greater than $1 million. Obama had wanted the increase to be on incomes over $250,000, but recently agreed to raise that amount to $400,000, Reuters reported.
"In the past few days there were hopes that the politicians would find a solution to the dispute, but overnight the talks seem to have deteriorated," Commerzbank analyst Daniel Briesemann told Reuters. "So it looks like they won't resolve the issue before the end of the year, and that's probably weighing on more cyclical commodities today."
Meanwhile, jobless claims in the US rose for the first time in five weeks. "[T]hat's a key factor for copper today, plus there are nerves over the fiscal cliff," VTB Capital analyst Andrey Kryuchenkov said to Reuters.
On the London Metal Exchange, copper for three-month delivery fell 2 percent, to $7,772 per tonne, down from $7,926. COMEX copper for March delivery was down 1.9 percent, at $3.5365 per pound, in mid-afternoon trade in New York.
Company news
Freeport-McMoRan Copper & Gold's (NYSE:FCX) plan to buy Plains Exploration & Production (NYSE:PXP) and McMoRan Exploration (NYSE:MMR) is facing hurdles as banks invited to be part of JP Morgan and Bank of America Merrill Lynch's syndicated loan to the copper producer are skeptical about the terms, Reuters reported, citing unnamed sources.
First Quantum Minerals (TSX:FM,LSE:FQM) made an improved C$5.1-billion takeover offer for Inmet Mining (TSX:IMN). The bid is worth C$72 per share, up from its previous C$70-per-share and C$62.50-per-share offers, both of which were rejected by Inmet. Inmet said on December 17 that it hasn't received the renewed offer and advised shareholders to take no action. Separately, Inmet said it raised $500 million in its senior notes offer. The notes carry a 7.5-percent interest and mature in June 2021. Among other things, the proceeds will be used to fund the development and potential expansion of the open-pit Cobre Panama copper project.
Junior company news
Starfield Resources (TSX:SRU) said it will fall $2.88 million short with respect to its expected Canadian exploration expenses this year. The company said previously that it has engaged PricewaterhouseCoopers to assess strategic options, including a sale.
Pacific Booker Minerals (TSXV:BKM,AMEX:PBM) said the Canadian Environmental Assessment Agency has concluded that its Morrison Lake project in British Columbia "can be constructed, operated, maintained, and decommissioned without significant adverse effects." In October, the BC provincial government's Environmental Assessment Office made the same conclusion, but nevertheless recommended that the company not receive approval in case the measures it takes to mitigate the project's impact on the environment are unsuccessful.
Volta Resources (TSX:VTR) provided additional results from recent drilling at its Gaoua copper-gold project in Southern Burkina Faso, commenting that they "clearly illustrate a significant extension of mineralization" in the deposit. CEO Kevin Bullock said the company is working with independent consultants to update the resource estimate for the project.
Hana Mining (TSXV:HMG) said drilling at the Ghanzi copper-silver project in Botswana yielded "outstanding" results that will likely result in an increase in the resource estimate.
Sunward Resources (TSX:SWD) made drilling discoveries at two new exploration targets on its Titiribi project in Colombia. The project "has a lot more to offer in terms of additional targets to add to already substantial gold and copper resources on the property," CEO Colin Andrew said in a statement.
Sunridge Gold (TSXV:SGC) is currently negotiating with the Eritrean National Mining Corporation (ENAMCO) on the price and terms for a 30-percent interest in the Asmara copper, zinc, gold and silver project. Once negotiations are concluded, ENAMCO will pay 33.3 percent of the project's development costs and ongoing expenses, including exploration.
Copper North Mining (TSXV:COL) signed a letter of intent with the Little Salmon Carmacks First Nation regarding consultation on its Carmacks copper project in the Yukon, Canada. CEO Sally Eyre said that after a technical review, and provided the First Nation's concerns are "resolved," the two parties will "work towards executing an impact and benefits agreement." Among others things, Copper North will provide the First Nation with financial support to obtain independent technical advice.
Yellowhead Mining (TSX:YMI) announced that Ian Smith has resigned as the company's director.
Securities Disclosure: I, Ragnhild Kjetland, hold no investment interest in any company mentioned in this article.