What Does the Ebola Outbreak Mean for Congo Copper Operations?
Fears over the latest outbreak of the disease have prompted African countries to tighten their borders, with Botswana putting a halt on copper shipments out of the DRC last week.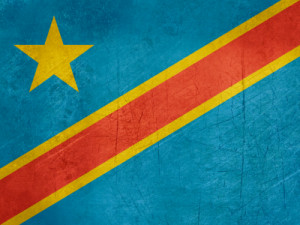 The Ebola virus has been wreaking havoc in West Africa of late. According to CBC, an outbreak of the virus that began in Guinea last year has spread to Liberia, Sierra Leone and Nigeria and has killed at least 1,500 people so far. Now, a separate outbreak in the Democratic Republic of the Congo (DRC) has led Botswana to close its borders travelers from that country, halting the transport of copper exports in the process.
According to Bloomberg, Botswana's Department of Immigration and Citizenship issued a directive on August 25 to bar entry to anyone travelling from the DRC — including trucks carrying copper exports.
The DRC ranked sixth in the world in terms of copper production last year, and was the top producer of cobalt globally. The country's output gained 14 percent in the first quarter of the year to reach 230,000 metric tons, as per figures cited by Bloomberg.
The Wall Street Journal notes that the strain of the disease affecting the DRC is different from the one in West Africa. Furthermore, although 13 people have died so far from Ebola-like symptoms, just two of the dead have tested positive for the virus.
Still, health officials are worried about a rapid spread of the disease, and its neighbor was quick to act. A Botswana customs official told the Journal by phone, "[w]e are not clearing all vehicles from Congo until further notice. We have advised them to use alternative routes." Other countries in the area have not yet enacted such travel bans.
Transportation alternatives
Botswana does not border the DRC, but the closure is still affecting shipments for copper miners operating in the country who typically transport their production by road from the land locked nation to South Africa, according to the Journal.
Most of the copper produced in the DRC comes from mines operated by Glencore (LSE:GLEN) and Eurasian Natural Resources (LSE:ENRC), as well as Freeport-McMoRan Copper & Gold's (NYSE:FCX) Tenke Fungurume (TFM) mine. Freight company Hakuna Matata Sarl, which transports copper and cobalt for the miners, has said that its trucks have been stopped at the Zambian border.
There are a number of alternatives to shipping copper through Zambia and Botswana to get to South Africa. For example, one mining executive said that one of those companies is considering shipping its ore by rail through Tanzania. However, that isn't normally a preferred option as Tanzania does not have adequate infrastructure facilities and is known for frequent railway breakdowns. Mining companies are no doubt considering all options available to keep copper exports flowing.
However, a spokesman for Freeport, Eric Kinneberg, said in an email on Friday that the tightened Botswana border hasn't been a problem for the miner. "There has not been a material impact to TFM's freight transportation from the travel restrictions into Botswana from the DRC," he said. "Shipments continue to be transported through Zambia."
So, exports of copper from the DRC are still moving for now, but what will happen if things get worse? Senegal confirmed its first case of the disease last week, and there are signs that other African countries are heightening border control measures as well — South Africa-based Loadup Logistics told Bloomberg that it has seen an increase in screenings for trucks crossing the border on another alternate route between Zimbabwe and South Africa.
A Loadup operations manager told the news outlet, "[w]e've had about four trucks stopped at Beit Bridge over the past few days, checking the drivers for any signs of fever." The manager isn't optimistic about improvements in the situation either, stating, "[a]s the days go on and more cases of Ebola are reported from the DRC, we expect they'll be more strict." No doubt, people around the world are hoping for both outbreaks to subside as soon as possible, and copper investors will be watching for any developments in the area.
Investor takeaway
As with the recent Mount Polley tailings pond breach in British Columbia and the subsequent toxic spill at Grupo Mexico's (OTCMKTS:GMBXF) Buenavista copper mine, this week's border closures serve as a reminder for investors to constantly do their due diligence. In addition to keeping tabs on a company's performance, it is also important to be aware of external factors beyond a company's control.
Political developments, legislative changes, weather and environmental issues and even outbreaks of disease can all pose problems to mining operations, and investors would be wise to make sure that the companies they invest in are able to handle such curveballs when those obstacles come their way.
Securities Disclosure: I, Teresa Matich, hold no direct investment interest in any company mentioned in this article.