Copper 2011 Price Outlook
If copper closes the year near its current price of around $9,200 per tonne on the London Metal Exchange, the metal will finish the year with an impressive 35 percent gain in only six months.
By Leia Michele Toovey- Exclusive to Copper Investing News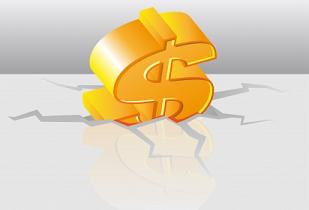 If copper closes the year near its current price of around $9,200 per tonne on the London Metal Exchange, the metal will finish the year with an impressive 35 percent gain in only six months. While the recession of 2008 battered the metal's value, 2010 is the second year in a row that the metal will trace impressive price gains. In 2009, as China embarked on a stockpiling program, the metal soared 140 percent. So, what is in store for 2011? Copper's impressive price gains stunned analysts in 2010, as they consistently upgraded predictions. Now, with consensus that copper is one of the most fundamentally strong commodities, what are investment firms and analysts projecting for 2011?
According to Goldman Sachs, investors can expect 2011 to be another year of rapid price gains for the red metal. On Monday, the investment powerhouse released their projections for the copper market in 2011. They expect accelerating demand and shrinking stockpiles to buoy the metal above $11,000 per tonne. "We maintain our 12-month ahead copper price forecast of $11,000/mt and believe that prices could spike substantially above these levels, most likely in late 2011," Goldman added.
If copper holds near its current price, it will close the year in record territory. Benchmark copper on the London Metal Exchange is currently trading above US$9,200 per tonne. In 2011, Goldman Sachs expects the metals to diverge and follow their own fundamentals, and this is exactly why copper will do so well. Robust demand from China and emerging markets combined with shrinking production will drive up copper prices, and exhaust almost all exchange stocks. Next year, demand will expand 6.4 percent to 19.98 million tons, the biggest gain since 2007, Morgan Stanley predicts.
Stockpiles now sit around 466,500 tonnes, down by around one third since early April and the largest slump in inventories since 2004. The supply situation will only tightening as miners cope with exhausting reserves. Rio Tinto Plc.'s (NYSE:RTP) copper unit chief said it's "hard to imagine" a decline in prices for the metal as limited supplies from mines exacerbate a shortage next year.
Mining companies are already missing analysts' output forecasts because of lower-quality ore. Average ore grades fell about 26 percent in the last two decades, according to Deutsche Bank AG. Demand will outpace supply by 367,500 metric tonnes next year. Stockpiles may drop to an all-time low of less than one week's usage, said Michael Widmer, a London-based metals analyst at Bank of America Merrill Lynch.
Next year, supplies will be under even more pressure enhanced pressure as the new physical commodity backed ETF's come online. JP Morgan Chase, who will soon, launching an exchange-traded fund in copper, bought up more than half of all the reserves on the London Metals Exchange. Other exchange funds will be offered by BlackRock (NYSE:BLK) and ETF Securities. These funds will back their investors with actual physical supplies of the metal, taking away the much needed copper from those who actually need it from the limited supply pool.
Other forecasts
Kevin Norrish of Barclay's commodities (NYSE:BCS) research team said that he sees copper prices averaging US$ 9,950 per tonne through Q3 of 2011 with an upside potential of USD 10,000 per tonne. Mr. Norrish added that he expects copper inventories to fall to their lowest levels on record next year at a time when the pace of economic growth is forecast to increase.
UBS raised its outlook for metal prices in 2011 on Tuesday, Dec. 14th. The investment firm predicts Chinese inflation worries will ease and demand will pick up in the spring. They raised there 2011 copper price forecast by 13 percent to $4.15 per pound. This is below the current price for the most actively traded contract, for March delivery, on the Comex of $4.2090 a pound.
According to Francisco Blanch, head of Global Commodities Research at Bank of America Merrill Lynch (NYSE:BAC), copper is forecast to average $11,250 per metric tonne in 2011.