Anglo American to End Investment in Deep Sea Mining Company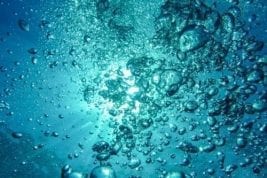 Deep sea mining company Nautilus Minerals has lost a backer, with mining giant Anglo American seeking to sell its four percent share in the company.
Deep sea mining company Nautilus Minerals (TSX:NUS) has lost a backer, with mining giant Anglo American (LSE:AAL) seeking to sell its four percent share in the company.
In an interview with the Financial Times, a company spokesman said Anglo American was offloading its shares.
"We are in the process of exiting our small minority shareholding in Nautilus Mining, as part of the prioritization of our portfolio on our largest and greatest potential resource assets," he said.
Nautilus has been attempting to develop the controversial Solwara 1 gold and copper deposit off the coast of Papua New Guinea in the Bismarck Sea since 2007 – a project that has been drawing the attention of large miners like Anglo American and environmental campaigners.
"In terms of financial and reputational risk, Anglo American has chosen a good time to be exiting," said Andy Whitmore from the Deep Sea Mining campaign – an organization rallying against offshore mining.
"But for Nautilus it looks like it could not have come at a worse time, and may well be the final nail in the coffin for this dangerous experiment," he added.
Anglo American's four percent investment begun as 10 percent when it first bought in to the company in 2006. As Nautilus secured more backers Anglo American's share was diluted to four percent.
Nautilus said late in February that it had all the permits it needs to continue with Solwara, and projected first production by the third quarter of 2019 – a prediction it quickly pushed back after complications surrounding the construction of the support vessel were announced.
The production support vessel is a vital part of the deep sea mining process, which involves seafloor machinery that excavates the seafloor and pumps material up to the support vessel as a slurry, where it's then shipped to China for processing.
The company claims that as global industry transitions to a low-carbon future, resources such as as copper, gold, silver, zinc, nickel, cobalt and manganese that are found on the ocean floor – will be necessary for electric vehicles and batteries.
It also claims that it will be able to lead the world with its processes and technology, which it describes as having a "very small environmental footprint" and no tailings – claims groups like the Deep Sea Mining campaign vehemently reject.
Deep sea mining is an experimental area, and so far has no large scale operations beyond exploration. Mining companies around the world are watching pioneers like Nautilus however, as more tenements are opened up for exploration around the world. Nautilus has five exploration areas throughout the Pacific.
It's a complex and difficult process for trailblazers; the road has been long for Nautilus and Solwara 1, with its environmental permit granted in 2009, and its mining lease in 2011. The Solwara 1 field was identified by the Commonwealth Scientific and Industrial Research Organisation (CSIRO) of Australia all the way back in 1996 as the location of valuable minerals.
The company announced on April 30 that it had secured another bridging loan to allow it to continue operating "while the company seeks … the remaining project financing of up to US$350 million required to complete the development of the Solwara 1 project."
Nautilus are yet to respond to the news about Anglo American.
Don't forget to follow us @INN_Resource for real-time updates!
Securities Disclosure: I, Scott Tibballs, hold no direct investment interest in any company mentioned in this article.