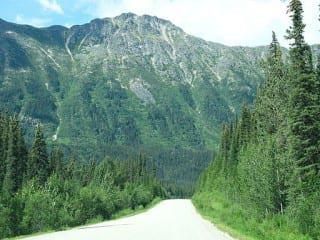 Thompson Creek Metals has entered into an option to purchase up to a 50-percent interest in Amarc Resources' Ike project in British Columbia.
Amarc Resources (TSXV:AHR) announced Thursday morning that Thompson Creek Metals Company (TSX:TCM) has entered into an option to purchase up to a 50-percent interest in Amarc's Ike copper-molybdenum–silver project in British Columbia.
Under stage 1 of the agreement, Thompson Creek can earn up to a 30-percent interest in Ike via a staged investment process over the next five years. It will gain a 10-percent interest in the project for each $5 million it spends, ultimately contributing $15 million by the end of 2019. For 2015, Thompson Creek has committed $3 million.
After that period, Thompson Creek can earn an additional 20-percent interest in Ike. To do so, it must commit to funding and completing a feasibility study within 120 days of exercising its stage 1 option. Amarc will remain operator of the project until Thompson Creek initiates stage 2 of the option agreement.

"We are pleased to welcome Thompson Creek, a company with a solid reputation in British Columbia and throughout North America as a stable, experienced and responsible mine operator and metals producer, to a project we believe will emerge as one of this country's most important new mineral developments," said Amarc's president and CEO, Ron Thiessen, in a statement, "Amarc and Thompson Creek hold a common view of the potential of the IKE property, and a shared commitment to efficiently advance it in a manner that balances technical, environmental and social considerations."
The deal comes a few weeks after Thompson Creek's Q2 financial results indicated that a
long-awaited turnaround could be in store for the company
. The miner put its Endako and Thompson Creek molybdenum mines on
care and maintenance
due to the poor moly price last year, but has also been seeing troubles at its Mt. Milligan copper-
gold
mine. Building costs for Mt. Milligan were higher than expected, and commercial production at the project was delayed.
Q2 payable production from the Mt. Milligan mine came in at 20.2 million pounds of copper and 59,917 ounces of gold.
"We see the potential in the IKE Project and are pleased to have the opportunity to team with Amarc to advance the Project's development in the longer term," said Thomspon Creek's president and CEO, Jacques Perron. "We believe this Project has the potential to become highly significant and is an excellent opportunity for Thompson Creek to increase its presence in BC and to potentially develop another large-scale copper operation."
Certainly, the Ike project is an interesting one. As John Kaiser of
Kaiser Research
explained
back in May
, past exploration at the project picked up copper-moly mineralization, but it was not seriously looked at since the property was so remote, and since it wasn't obvious that a deposit would come together. However, when Amarc followed up last year, "they came up with really good results, suggesting 'here's at least a half-billion-tonne body with grades coming close to Highland Valley grades,'" stated Kaiser.
Indeed, Amarc's share price
jumped 37 percent on news of the discovery
at Ike in November 2014. The company holds a permit for a further 50 drill holes at Ike, and crews are expected to be mobilized for the 2015 exploration season in the near term.
"HDI companies have a long history of discovering and developing copper porphyry deposits in BC that have gone on to generate decades of wealth and opportunity for British Columbians," said Robert Dickinson, chairman of Amarc. "Thompson Creek's Mount Milligan mine northwest of Prince George, for example, is a copper-gold porphyry that our group drilled and discovered years ago. We're delighted that today, under Thompson Creek's committed leadership, it is generating high-value jobs and economic benefits for British Columbians, and we are excited to be joining forces with Thompson Creek at IKE, a property we believe has the potential to become a company maker in the years ahead."
Amarc Resources was up 17.65 percent, to $0.10, on Thursday. In all, 107,000 shares of the company traded hands, roughly six times its average daily trading volume. Its share price has gained 53 percent over the past year.
Meanwhile, Thompson Creek's share price was up 4.62 percent on Thursday, at $0.68. The company's share price has lost 77 percent in the last year.
Securities Disclosure: I, Teresa Matich, hold no direct investment interest in any company mentioned in this article.