Every year, the TMX Group highlights 50 companies across five sectors that outperformed. Here's an overview of the top 10 mining companies on the TSX Venture in 2013.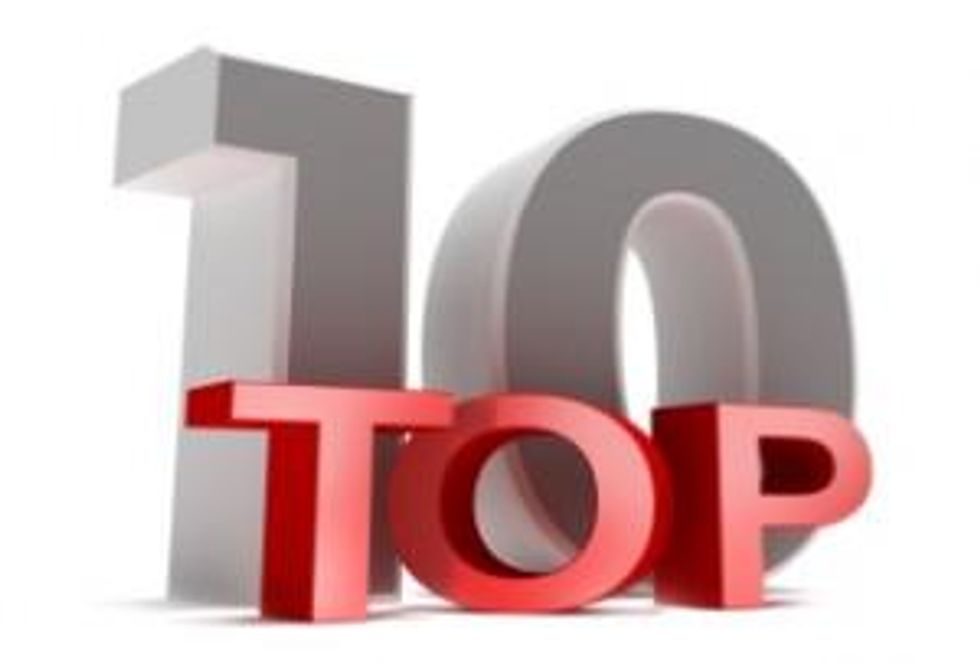 Every year, the TMX Group pulls together a list of the TSX Venture Exchange's strongest performers. The overall list spans five sectors (clean technology, diversified industries, oil and gas, mining and life science and technology), cataloguing 10 companies from each that have shown impressive results in key measures of market performance.
Each of the 50 companies is rated based on four equally weighted criteria: market capitalization growth, share price appreciation, trading volume and analyst coverage.
According to the TMX Group, the achievements of the 
2014 TSX Venture 50
companies provide strong evidence of opportunities within the market. Below is an overview of the companies that were selected as the 10 best performers for mining in 2013.
Zenyatta Ventures (TSXV:ZEN) 
At the top of the list sits 
graphite
exploration company Zenyatta Ventures, which nabbed the top position for the second straight year. The company boasts a unique magmatic hydrothermal-style graphite project in Northeastern Ontario; it is known as the Albany deposit.
Over the course of 2013, Zenyatta worked towards defining the resource at Albany, releasing it in early December. The company was pleased with the results, which show an indicated mineral resource of 25.1 million tonnes of graphitic carbon (Cg) at an average grade of 3.89 percent, containing 977,000 tonnes of Cg.
Zenyatta saw its 52-week high in July, when its share price increased to $5. At the end of 2013, the company's market capitalization was up 394 percent compared to the previous year.
Commenting on making the TSX Venture 50 list, CEO Aubrey Eveleigh stated, "[t]his award represents external recognition of the remarkable efforts from everyone on the ZEN team. The Company is very grateful to the TSX Venture Exchange for their acknowledgement of another successful year. The Albany Graphite deposit is a very exciting, one of a kind project that continues to exceed our expectations."
Azincourt Uranium (TSXV:AAZ)
Despite the flurry of activity in the
uranium
space, only one uranium company made it onto the TSX Venture 50 list: Azincourt Uranium. Over the course of 2013, Azincourt saw a significant increase in its market cap, which jumped 597 percent, while its share price pulled away from a March low of $0.09 to end the year at $0.31.
One of the features that gave this exploration-stage company an edge was the
acquisition
 of private Peruvian uranium company Minergia from Vena Resources and Cameco Global Exploration. Through the acquisition, which closed in January, Azincourt secured a major shallow-depth resource in Macusani, Peru, setting itself up with a regionally diversified portfolio of uranium assets.
Azincourt's assets include its flagship Patterson Lake North claim, which is a joint venture with Fission 3.0, a recent spin off of Fission Uranium (TSXV:
FCU
), located in Canada's highly productive Athabasca Basin. Exploration is currently ongoing at that project.
Reservoir Minerals (TSXV:RMC)
International mineral exploration and development company Reservoir Minerals slid into the third spot on the 2014 TSX Venture 50 list. The company holds both precious and base metal exploration properties in Serbia, Cameroon and Gabon. The company called an end to 2013 with the announcement of results from the diamond drill program underway at its Cukaru Peki
copper
–
gold
deposit in Serbia, which is joint ventured with Freeport-McMoRan Exploration. 2013 saw Reservoir acquire exploration permits in
Timok
, Serbia and 
Gabon
. The company also found high-grade gold mineralization at a Serbian project and reported results from its gold license in Cameroon.
This is not the first time that Reservoir Minerals has made the TMX Group's top 10 list. The company also placed on the list in 2012.
Commenting on this year's inclusion, Dr. Simon Ingram, president and CEO of Reservoir Minerals, 
stated
, "Reservoir Minerals is pleased that the Company's excellent performance over the last two years has been recognized by inclusion in the 2013 and 2014 TSX Venture 50. The Company looks forward to continued growth by developing its portfolio of projects in partnership with industry leading companies."
Kennady Diamonds (TSXV:KDI)
For most of 2013, Kennady Diamonds' performance on the Venture was fairly flat. However, its share price got going in late July, when the company announced the terms of a private placement.
Kennady holds the Kennady North
diamond
project in Canada's Northwest Territories. The project hosts two known kimberlites, and exploration has returned
samples
graded at 8.13 and 11.23 carats per tonne in the area. Over the past year, Kennady has provided several updates about its exploration on the project.
Callinex Mines (TSXV:CNX)
Callinex Mines has a portfolio of mineral resources assets in the Canadian provinces of Manitoba, Saskatchewan and British Columbia. Recently, the company
announced
an expansion of its Manitoba properties, where it intends to drill for graphite. Earlier in 2013, Callinex completed its work commitment in service of
acquiring
the Gossan Hill property near Cranberry Portage, Manitoba. The property is prospective for gold, and drill results show a large mineralized zone.
Mason Graphite (TSXV:LLG)
Mason Graphite is focused on exploring and developing its Lac Gueret graphite project in Northeastern Quebec. Over the course of the year, the company listed on the OTCQX and the TSXV. In early December, Mason released an encouraging PEA that saw it increase, by 658 percent, its measured and indicated mineral resources — they now sit at 50 million tonnes. Mason Graphite also achieved 99.9-percent pure graphitic carbon in 
preliminary purification trials
.
Commenting on the company's listing on the TSX Venture list 50 was President and CEO Benoit Gascon, who said, "[w]e are very pleased to be included in the TSX Venture 50® and to be recognized as one of the top ten performing mining companies on the TSX Venture in 2013," he said, adding "This recognition demonstrates our management team's hard work and the significant progress we have made in developing our Lac Gueret graphite project. We look forward to keeping this momentum and continuing to deliver results for our shareholders."
Atlatsa Resources (TSX:ATL)
Atlatsa Resources made the TSX Venture 50 list for its performance over 2013, but graduated to the Toronto Stock Exchange on February 7, 2014. The company mines, explores and develops mineral deposits in the Bushveld Igneous Complex of South Africa. Principally, Atlatsa focuses on 
platinum
-group metals. The company has many subsidiaries, including N1C Resources, Anooraq Minera Mexicana and N2C Resources.
Its third-quarter 2013 announcement notes that its platinum production
increased
by 23 percent, and that its open-cast mine production targets were met in that quarter.
Arianne Phosphate (TSXV:DAN)
2013 was a busy year for Arianne Phosphate, which underwent a rebrand, shedding its non-core assets and shifting its focus to the Lac-à-Paul
phosphate
rock project. Arianne completed a feasibility study for the project, which is located near Saguenay; it highlights the project's encouraging economics. Key elements of the report include disclosure of the mine's net present value, which sits at $1,910.1 million, and measured and indicated
mineral resources
, which total of 590 tonnes graded at 7.1-percent phosphate.
In December, Arianne both announced a $1.17-million flow-through financing and closed a
$3.2-million
private placement.
"We are delighted to be recognized as a 2014 TSX Venture 50 top performing company," said Brian Kenny, CEO of Arianne Phosphate. "The award validates the considerable progress we have made towards becoming a significant Quebec-based Canadian phosphate producer.  We expect to build on our recent momentum and advance development of our Lac à Paul project through 2014 and beyond."
Cancana Resources (TSXV:CNY)
Cancana Resources is Brazil's newest manganese producer. Mining operations at its Valdirao manganese mine in Brazil began in November 2013. The company also signed an exclusive agreement to purchase Rio Madeira in its entirety, and proceeded to acquire it late in the year.
Commenting on his company's inclusion on the TSX Venture 50 list, Andrew Male, CEO and president of Cacana, said, "[t]he Board of Directors is very pleased to have received this noteworthy ranking and honor which also signals a strong endorsement of the efforts of the team at Cancana. In the past year Cancana has transitioned from pure exploration to becoming a producer of high-grade manganese ore. We are very pleased with these achievements and look forward to further continued growth and development of our manganese assets."
Probe Mines (TSXV:PRB)
Probe Mines' primary asset is the Borden gold project in Ontario. It also has a 100-percent interest in the Black Creek chromite deposit in Northern Ontario. In 2013, the company repeatedly received promising results from exploration at Borden, encountering high-grade gold several times over the course of the year.
For instance, in October, the company announced continued intersections of high-grade gold at Borden. They reveal intervals of up to 24.4 meters averaging 4.1 grams per tonne gold. Continuing on the trend, the company has released further results, which include 7 grams per tonne gold over 39.5 meters.
 
Securities Disclosure: I, Vivien Diniz, hold no direct investment interest in any company mentioned in this article. 
Investing News Network websites or approved third-party tools use cookies. Please refer to the  cookie policy for collected data, privacy and GDPR compliance. By continuing to browse the site, you agree to our use of cookies.