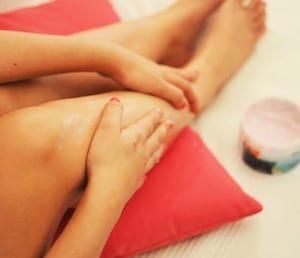 Drugs with low oral bioavailability risk failure in clinical trial: minimal absorption, after all, can translate to reduced efficacy. As a result, pharmaceutical companies look for alternative drug delivery methods.
You already know that drug companies spend decades developing new medications—and that most pipeline products ultimately fail. When that happens, the pharma business goes back to square one: chemical synthesis and study. Right?
As it turns out, drug delivery technologies may be another option.
"There is a constant challenge for pharmaceutical companies when it comes to delivering sufficient levels of drugs into the body to ensure effectiveness and safety," Mark Callahan, executive director of Botanix (ASX:BOT), told Life Science Investing News.
"Some drugs—like the active in our lead acne product BTX-1503, synthetic cannabidiol—have very low oral bioavailability, meaning that very little of the drug is absorbed by the body if taken orally, as capsules or tablets for example. Other drugs can be processed by the liver … which limits the amount of drug that becomes available to the body to use. "

The skinny on transdermal drug delivery
Drugs with low oral bioavailability risk failure in clinical trial: minimal absorption, after all, can translate to reduced efficacy. As a result, pharmaceutical companies look for alternative drug delivery methods. How can they avoid the 'first pass' of the liver or circumvent poor oral bioavailability?
One option? Transdermal drug delivery, or the absorption of medication through the skin.
Topical treatments are nothing new in human society: poultices, for example, have long been used to treat inflammation or pain. But transdermal drug technology goes deeper—literally.
This technology bypasses the skin barrier. It delivers drugs across the epidermis to penetrate lower layers of skin tissue.
"Companies often turn to trying to delivering pharmaceuticals directly into the target organs in the skin or directly through the skin into systemic circulation," explained Callahan. "Transdermal drug delivery can potentially enable lower dosage levels of active pharmaceutical ingredients to be quickly and reliably absorbed with much better bioavailability."
A wide range of applications
As such, transdermal drug delivery has ample applications for the contraception or hormone replacement markets. But there's still more potential.
"There is also promising application and rising interest in the area of vaccinations," Callahan told us. "In a world where needle reuse kills at least 1.3 million per year from hepatitis B and AIDS, there is a great motivation for transdermal vaccine development to help eliminate needle use."
Still, he acknowledged the technology is not without its problems. Many transdermal drug delivery technologies rely on chemicals or preservatives that can irritate the skin or cause severe allergic reactions.
As a result, its applications in the medical dermatology market may seem somewhat limited—the technology can aggravate diseases like acne or psoriasis, for example.
But transdermal drug delivery is developing rapidly. Botanix, for example, intends to treat acne with BTX-1503, which will be delivered transdermally. The company's technology, Permetrex, uses kinetic energy to carry the drug across the epidermis. In so doing, it avoids using irritating chemicals that can dry out the skin.
Saving pharma's skin?
As mentioned above, pharmaceutical companies look to drug delivery technologies as one means of improving clinical trial results. But innovative delivery methods have another use as well: they can actually extend patent protection.
Don't believe it? Consider the case of GlaxoSmithKline (NYSE:GSK, LON:GSK). When the patent for best-seller migraine drug Imitrex was set to expire, the pharma giant developed a new formulation for intranasal delivery … and received additional patents from the FDA.
Or there's Suboxone, a controversial story which we've covered elsewhere. Here, a dissolvable film version of the drug extended patent protection by several years, continuing Reckitt Benckiser's (LON:RB) virtual monopoly.
So it seems logical that pharmaceutical companies would be interested in new methods of drug delivery—particularly considering the challenges they now face in finding a competitive edge. Should that translate to investor interest? We'll let you decide.

Don't forget to follow us @INN_LifeScience for real-time news updates.
Securities Disclosure: I, Chelsea Pratt, hold no direct investment interest in any company mentioned in this article.