Pharmaceutical Drugs: Drug Discovery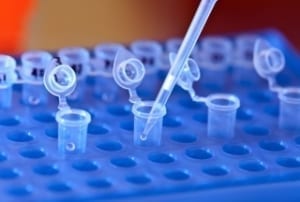 What is a drug candidate? And why are clinical trials important? This series on pharmaceutical drugs will answer those questions and more.
When it comes to investing in the pharmaceutical drug sector, investors have a lot of options. To figure out which options are the best, it is important to have an understanding of the process for bringing pharmaceutical drugs to market.
For instance, investors may find themselves wondering, "what is a drug candidate? And why are clinical trials important?" These are the questions that the Investing News Network will endeavor to answer in this series on pharmaceutical drugs. This first installment provides an overview of the process that pharmaceutical companies must go through before a drug reaches commercialization.
Pre-discovery
As with any big undertaking, pharmaceutical companies must first identify the need they are aiming to fill. The drug discovery process is a long and laborious process that is usually quite capital intensive, and without an end goal, there is no clear path for potential medicines.
In the pre-discovery phase, researchers must gain a better understanding of the inner workings of human diseases at a molecular level. That is facilitated by advances in molecular medicine. Once researchers have identified their end goal, they can enter the target identification and validation phase of the drug discovery phase.

Pre-discovery research is generally conducted at an academic level, either independently or in partnership with researchers from outside organizations (foundations, patient groups, venture capital and pre-competitive consortia). Investing at this stage is generally not possible, as research is in its early stages.
This first pre-discovery phase can take anywhere from three to six years before researchers have identified a promising drug candidate that they can move forward with.
Target identification and validation
According to the US National Library of Medicine's National Institute of Health (NIH), "drugs fail in the clinic for two main reasons: the first is that they do not work and the second is that they are not safe." That is why identifying a target is a crucial step in the drug discovery process.
Once researchers have identified the need they aim to fill, they can start looking at the biological indicators they are looking to target. A drug target is a molecular structure within the body that produces a clinical effect, such as a treatment or prevention of disease, when it interacts with a potential drug compound.
The term "target" includes a broad spectrum of biological entities, such as genes, proteins and RNA. A good target, according to the NIH, needs to be "efficacious, safe, meet clinical and commercial needs and, above all, be 'druggable.'"
In order to qualify as "druggable," a target needs to be accessible to the putative drug molecule, either a small molecule or larger biologicals, which upon binding will elicit a biological response that can be measured both in vitro and in vivo.

Drug discovery
After researchers have identified and validated their biological target, they can move forward into the drug discovery phase, which involves narrowing down the field of compounds to one lead compound — "a promising molecule that could influence the target and potentially become a medicine."
Researchers can create a molecule from either living or synthetic materials by using high-throughput screening (HTS) techniques to select several promising options from among thousands of possible candidates. HTS is developed and run in order to identify molecules that interact with the drug target. Meanwhile, chemistry programs are also run in order to improve the potency, selectivity and physiochemical properties of the molecule in question. All the while, data is collected in order to support the theory that intervention at the drug target will be effective in the disease state.
Once a number of hits are identified through the HTS process, the drug discovery team aims to narrow down the selection of compounds to work on.
Safety testing of a drug is not only reserved for the clinical trial phase. In fact, throughout the entire drug development process, researchers must establish the safety of a drug before use on humans. Lead compounds are required to undergo a slew of tests to provide a preliminary assessment of safety.
Pharmacokinetics is the process of how the body processes the investigational compound and is an important part of drug discovery. Scientists must work with each of their compounds in order to identify and produce more potent and selective compounds with pharmacokinetic properties that are are efficient in an in vivo setting.

The NIH explains that "[t]he HTS assay is generally carried out on protein encoded by human DNA sequences but as animal models are used to validate the activity of compounds in
in vivo
disease models, in pharmacodynamic (PD)/PK modelling and in preclinical toxicity studies, it is important to have data on activity
in vitro
on orthologues."
Overall, in order to be successful in the early phase, a drug must be able to be absorbed into the bloodstream, distributed to proper site of action in the body, metabolized efficiently and effectively as well as successfully excreted from the body. Also, the drug must show that is is not toxic.
Lead optimization
The last phase of drug discovery before pre-clinical tests can commence is lead optimization. It is at this point that scientists have succeeded in narrowing down their initial selection of leads, and the remaining lead investigational compounds can be optimized or modified to make them more effective as well as to improve their safety.
The NIH notes that only about 10 percent of small molecule projects within the sector make it to the candidate stage. Reasons for failing at multiple stages can include: inability to configure a reliable assay, no developable hits from HTS; compounds behaving contrary to desired and compounds proving to be toxic in in vitro or in vivo testing.

At this point, there will be many variations, also known as analogues, of the initial lead compound that are produced and tested. The successful compounds will move forward as the candidate drug. A candidate drug will go through several more years of testing and analysis before receiving approval by regulators.
Stay tuned…
Click here to read part two of the series, which covers the pre-clinical and clinical phases of pharmaceutical drug testing. And stay tuned for the next segment, which will outline regulatory review and approvals.
This article was originally published on Pharmaceutical Investing News on February 10, 2016.

Securities Disclosure: I, Vivien Diniz, hold no direct investment interest in any of the companies mentioned in this article.