Oct. 05, 2017 03:00PM PST
Genetics Investing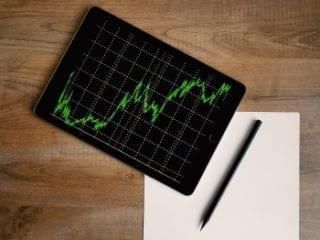 At the halfway mark of 2017, here's a look at how these four gene therapy companies are performing so far this year.
As part of a market outlook for 2017, The Investing News Network wrote about 5 gene therapy stocks to keep an eye on.
With that in mind, as we move into the latter part 2017, it was time to go back and take a look at how these stocks have performed so far. While one company hasn't performed as well year-to-date, here INN looks closer at the four companies who have made impressive gains this year.
All numbers and figures are current as of market close on October 5, 2017.

Intellia Therapeutics (NASDAQ:NTLA)
Market cap: $1.07; year-to-date gain:126.93 percent; current share price: $29.75
Intellia, like Editas, is using the CRISPR/Cas9 technology as part of their research. Their pipeline is divided into in vivo and ex vivo programs. In vivo is set to produce testing in two candidates this year treating transthyretin amyloidosis (ATTR) and hepatitis B.
The company is basing their use of the CRISPR/Cas9 technology with three general types of edits: knockout, applied to genes that make harmful proteins or disease-causing viruses; repair, applied to single point mutations on a limited region of DNA; and insertion, set to be inserted a gene or replace part of one, with mutations that are distributed across a bigger region of the DNA.
Recently the company announced its intentions to enter the Chinese market, getting a patent in the country covering their "CRISPR/Cas9 single-guide gene editing methods and compositions."
As part of their financial disclosure for the first quarter of 2017, founder and CEO Dr. Nessan Bermingham said the company is advancing their preclinical programs and seeing progress in the development of the in vivo program.
"We expect to advance preclinical studies significantly this year by progressing our technology in non-human primate studies and look toward its potential broad clinical applications to help treat patients with unmet medical needs," he said in a statement.
AveXis (NASDAQ:AVXS)
Market cap: $3.15 billion; year-to-date gain: 106.66; current share price: $98.64
AveXis is also working on the treatment of rare diseases through advanced genetics. The company's research platform is looking into the potential of using their lead therapy candidate AVXS-101 for a remedy to all spinal muscular atrophy (SMA).
AVXS-101 is currently part of a Phase 1 trial, in which safety and tolerability are being primarily examined. The FDA has seen value in AVXS-101, granting it an orphan drug designation for the treatment of SMA, it also received a fast track designation treating SMA Type 1.
Recently the company went through a public offering worth approximately $269.8 million, which will be used to fund their research and planned clinical trials of AVXS-101 both in the US and Europe.
During the release of their financial report for the first quarter of 2017, president and CEO Sean Nolan said the AveXis was focused on bringing the company's lead candidate to patients as "quickly and safely as possible."
Editas Medicine (NASDAQ:EDIT)
Market cap: $1.04 billion; year-to-date gain: 54.04 percent; current share price: $25
Editas is working on using genome editing tools in order to develop new transformative medicines within the fields of cancer, lung, liver, muscle, eye and blood diseases. The company is working with one of the most exciting technologies in the sector: CRISPR. Thanks to it, Editas plans to use their proprietary genome editing platform to design and optimize each element of their products.
While all the products in their pipeline are in the early stages of their development, the amount of them and the wide range of diseases they seek to treat speaks well of the variety their tech allows Editas to have.
The company launched through an IPO in 2016, since then it has seen a 42.05 percent increase.
In May, shares of Editas took a hit following a negative report from a scientific journal, pointing to CRISPR/Cas9 gene-editing tool causing unintended mutations on mice.

Audentes Therapeutics (NASDAQ:BOLD)
Market cap: $719.33 million; year-to-date gain: 41.71 percent; current share price: $25.89
Audentes researches the potential of genetic therapies on rare diseases. The company has four programs in development including two muscle treatments, heart therapy to reduce life-threatening arrhythmias and a gene therapy used in the liver which is expected to reduce neurological damage risk.
The company's therapies are engaged in different stages of research and development with three already in a stage of a trial. Audentes holds the commercial rights to all its current candidates.
This year the company received approval from the US Food and Drug Administration related to two investigational new drug (IND) applications for the treatment of X-Linked Myotubular Myopathy (XLMTM) and Crigler-Najjar Syndrome.
Since its IPO launch in July of 2016, the company has soared 72.6 percent increase.
Don't forget to follow us @INN_LifeScience for real-time news updates.
Securities Disclosure: I, Bryan Mc Govern, hold no direct investment interest in any company mentioned in this article.

---
**This article is updated periodically. Please scroll to the top for the most recent information**
By Chelsea Pratt
We're calling it: 2016 will be remembered as the year gene therapy companies finally went public. Sure, there were a few notable investment options in this sector before—bluebird bio (NASDAQ:BLUE) listed in 2013; Spark Therapeutics (NASDAQ:ONCE) and Regenxbio (NASDAQ:RGNX) filed IPOs in 2015. But this year marked a new era for gene therapy stocks, with five significant players hitting the market—three of them based on novel gene editing technology CRISPR-Cas9.
These newly public companies are gene therapy stocks to watch in 2017. Will their successful IPOs mark the start of a prosperous trend? Or could legal and development hurdles cause some to stumble?

Editas Medicine (NASDAQ:EDIT)
IPO: January 4, 2016
Editas Medicine was the very first American IPO of 2016, and investors were excited about it. After all, this gene-editing company is backed by some big names, including Bill Gates, Fidelity Investments and Google Ventures. Shares sold fast and the stock soared 130 percent, bearing out the optimism of those high profile investors—until March, when it all abruptly came crashing down.
The reason for that plummet? Experts pointed to court proceedings over CRISPR-Cas9 technology, the gene-editing tool Editas has built their pipeline around. At stake? The patent for CRISPR-Cas9—specifically, whether it should be awarded to Feng Zhang at The Broad Institute of MIT or Jennifer Doudna of UC Berkeley.
Editas, of course, has to license this technology from the patent holder. Here's the issue: the company was cofounded by Zhang. It shouldn't be a problem for Editas to obtain a license from Doudna, should she win—but questions over intellectual property can make raising capital more challenging in the interim.
It seems in March, some investors felt uncomfortable with this uncertainty—and elected to abandon ship.
Audentes Therapeutics (NASDAQ:BOLD)
IPO: July 21, 2016
Audentes Therapeutics filed an IPO on the same day as Editas—but that story was lost in the buzz around the other gene-editing company. Perhaps that's because Audentes works with adeno-associated viruses, rather than the more novel (and therefore newsworthy) CRISPR-Cas9 technology to alter genetic material.
Of course, that also means Audentes' stock has been comparatively more stable. While it didn't skyrocket early on, it also didn't plummet due to a patent war.
So what should investors watch for in 2017? Audentes expects to bring a new therapy to clinical trial in the year ahead, one that will treat x-linked myotubular myopathy. In August 2016, the company launched an assessment study to form the groundwork for that clinical trial. According to the press release, they expect to file an investigational new drug application in early 2017 and collect preliminary data by year-end.
AveXis (NASDAQ:AVXS)
IPO: February 11, 2016
Next up: AveXis. This gene therapy company focuses on neurological diseases and it has seen a fair amount of success since going public early in 2016.
Most notably, the company received breakthrough therapy designation for its clinical candidate AVXS-101, which will treat spinal muscular atrophy. When that news was announced on July 20, 2016, shares rose over ten percent, bringing stock price to almost double what it was initially.
2017 should see AveXis begin European and American testing of AVXS-101. Results from that clinical trial, whether positive or negative, will undoubtedly trigger significant stock movement.
Intellia Therapeutics (NASDAQ:NTLA)
IPO: April 11, 2016
Another CRISPR-based biotech, Intellia Therapeutics went public in April 2016, selling shares at the top range of its IPO: $18 each. Their multi-million dollar deal with Regeneron (NASDAQ:REGN) seemed to make investors bullish on the stock, and the company raised $108 million through its IPO.
Its performance since has been volatile—and there's more uncertainty going forward. Like Editas, Intellia Therapeutics is caught up in the patent war over CRISPR-Cas9 technology. It, however, is connected to the other side—that is, the Berkeley team, headed by Doudna.
Should Zhang win the case, Intellia will have to obtain another license in order to continue its research.
CRISPR Therapeutics (NASDAQ:CRSP)
IPO: September 9, 2016
The latest gene-editing company to be listed, CRISPR Therapeutics did not perform as well as other CRISPR-Cas9 based biotechs in its IPO. It raised just $56 million—respectable enough, but paltry compared to Editas' $94.4 million and Intellia's $108 million.
Bayer kicked in an additional $35 million for CRISPR Therapeutics, buying 2.5 million shares of common stock.
But once again, CRISPR Therapeutics' performance in 2017 depends, in part, on the resolution of the CRISPR-Cas9 patent war. This biotech obtained its license from the Berkeley team, like Intellia. That means their research is contingent on Doudna winning the patent war or, barring that, getting a license from The Broad Institute of MIT.
This continued legal uncertainty seems to have made investors more skittish, and CRISPR Therapeutics was unable to replicate the wildly successful IPOs of its predecessors, Editas Medicine and Intellia Therapeutics.
In sum
We'll conclude with a bonus stock to watch: Caribou Biosciences. It's another big CRISPR-based biotech and one of the few that remains private. Will 2017 see this company file an IPO? Or might they hold off until the patent war over CRISPR-Cas9 is decided?
Certainly, this ongoing legal saga is something investors will want to pay close attention to in 2017. The outcome will majorly affect three of the above gene therapy stocks—and at least one is bound to come out on the losing side, forced to obtain a new license in order to continue its research.
AveXis and Audentes Technologies are not part of this legal fray, since their gene therapy candidates use adeno-associated viruses, rather than CRISPR-Cas9 technology. Nevertheless, there's plenty to watch with these companies, too. Both are embarking on significant studies to determine the efficacy of their proposed therapies—and the results will surely impact share value.
Long story short? 2016 might be the year of gene therapy company IPOs … but 2017 looks to be when we'll find out which of those biotechs sink or swim.
Don't forget to follow us @INN_LifeScience for real-time news updates.
Securities Disclosure: I, Chelsea Pratt, hold no direct investment interest in any company mentioned in this article.