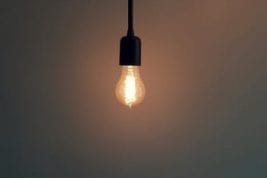 What is biotech, exactly? Who are its major players and where do they operate? How is this sector changing the life science space … and why do you, as an investor, need to know about it?
Alleles, guide RNA, mitochondria and more: reading about biotech can feel like being back in high school biology. Maybe that's why it's so intimidating to many investors, who choose resource or technology stocks instead. But a booming, bullish biotech sector? That's not something you want to miss out on so here are some biotech investing basics.
What is biotech, exactly? Who are its major players and where do they operate? How is this sector changing the life science space … and why do you, as an investor, need to know about it?
Below, we answer some key questions about biotech investing. Get grounded in this complex world of cell therapy, pipettes and genetic sequencing … then find our suggestions for further reading.
Who
The biggest biotechs include companies like Gilead Sciences (NASDAQ:GILD), Amgen (NASDAQ:AMGN), Celgene (NASDAQ:CELG), Shire (NASDAQ:SHPG, LONG:SHP) or Biogen (NASDAQ:BIIB).
Plenty of others exist as well—in fact, the discovery and development of CRISPR-Cas9 technology has led to many smaller biotechs going public. Among them? Intellia Therapeutics (NASDAQ:NTLA) and Editas Medicine (NASDAQ:EDIT).
Between these small and large cap companies, options abound for biotech investors. There are even a number of biotech-based ETFs to choose from.
What
So what are all of these companies working on? Everything from vaccines and biologic-based medications to gene-editing and drug delivery systems.
There are applications outside of the life science sector as well: biotech can be used to make agriculture more efficient or to reduce the energy used in manufacturing, for example.
Basically, "biotechnology" is a catch-all term for any product developed with the help of cellular or biomolecular processes. So if you feel like you're back in high school science, there's a reason for it: this sector is grounded in biology.
How
Biotech makes use of existing natural processes, mobilizing them for new, distinct purposes.
Take CRISPR-Cas9. This technology evolved from a bacterium's natural immune response: by hijacking it, researchers found a way to insert new genetic material into an organism's DNA.
Or consider vaccines. Injecting patients with a weakened form of the virus triggers the immune system to react, developing antibodies that can eliminate the pathogens if they enter the body again.
Where
Within the United States, Boston and the San Francisco Bay area are major hubs of biotech innovation. The industry is also large in Europe and Australia as well—although proposed legislation may soon make the latter a less desirable location.
When
Biotech has been around for a while—since 500 BCE, as a matter of fact. According to the Biotechnology Innovation Organization, that's when the first antibiotic—rotting soybean curds—were used to treat boils.
In terms of the market, biotech really began to boom between 2009 and 2015: in fact, Forbes reported that the NASDAQ Biotechnology Index (NASDAQ:NBI) gained 440 percent in those years.
Biotech has suffered a setback in 2016 due to negative media coverage and poor clinical trial results … but it just may be on the upswing again.
Why
Biotech is attractive to investors for many reasons, particularly in terms of its healthcare applications. There is lots of excitement over cancer immunotherapies currently in development, for example, which make use of the body's natural immune system to fight tumors and malignancies.
As mentioned above, CRISPR-Cas9 has also generated plenty of buzz. This gene-editing tool seems poised to revolutionize the world of personalized medicine, allowing biotech companies to develop treatments and therapies specifically targeted to an individual's DNA.
Both cancer immunotherapy and CRISPR-Cas9, if successful, will majorly impact the market. Gene-editing has the potential to eradicate a whole host of inheritable diseases previously deemed incurable. And a cancer cure? Companies have been hunting for that forever.
Further reading
Ready for a master class in biotech investing? Read about Brexit's potential impact next, or consider how the advent of personalized medicine could change your investment strategy. You might also check out this free report tracking sector trends and detailing top biotech stocks:

Don't forget to follow us
@INN_LifeScience
for real-time news updates.
Securities Disclosure: I, Chelsea Pratt, hold no direct investment interest in any company mentioned in this article.