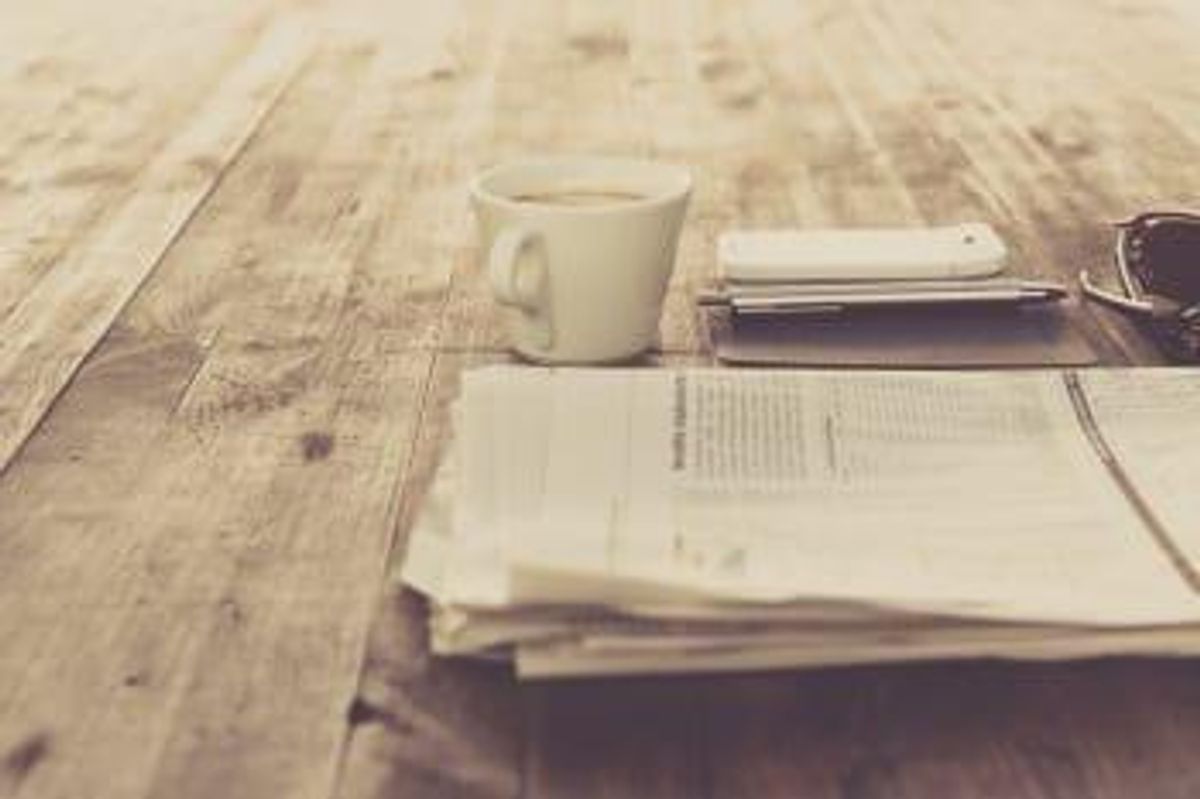 The following news stories made headlines in 2016, since they triggered major stock sell-offs in the sector. But it's not all bad news: a few key events also caused biotech to rally.
After a five year bull run, the biotech industry stumbled early in 2016: over ninety percent of biotechs ended January in the red and the NASDAQ Biotech Index (NASDAQ:IBB) fell 21 percent. As Life Science Investing News reported, this downward trend can be attributed to a number of causes, including poor clinical trial results and natural industry cycles.
But as the year progressed, the blows kept coming. The following news stories made headlines in 2016, since they triggered major stock sell-offs in the sector. But it's not all bad news: a few key events also caused biotech to rally.
Without further ado, here are the top biotech news stories of 2016. As you'll see, biotech had one volatile year.

IPOs abound for CRISPR-backed biotechs
CRISPR-backed biotechs had a big year in 2016, with several notable companies listing on the NASDAQ exchange. Editas Medicine (NASDAQ:EDIT) was first, followed by Intellia Therapeutics (NASDAQ:NTLA) and CRISPR Therapeutics (NASDAQ:CRSP) later in the year.
Over the course of 2016, investor interest in these biotechs seemed to wane.
Editas Medicine, for example, had a wildly successful IPO: it raised $94.4 million and remained hot for several months. In March 2016, however, that performance was derailed. Meanwhile, CRISPR Therapeutics, the last of these three to go public, raised far less through its IPO—$34 million shy of its projection.
The slowdown may have something to do with the CRISPR-Cas9 patent dispute. The proceedings, which have yet to conclude, will determine who owns the rights to this revolutionary gene-editing technology. The outcome could halt the work of one or more of the biotechs named above, since they licensed CRISPR-Cas9 from different sides of the dispute.
Brexit brings bad news for biotech
In June 2016, the United Kingdom voted to withdraw from the EU—and investors elected to withdraw from biotech securities.
Brexit triggered a major plummet in the biotech market, with Celgene (NASDAQ:CELG) and Regeneron (NASDAQ:REGN) losing over four percent, and Gilead (NASDAQ:GILD) dropping to a two year low. Immediately following the vote, the iShares NASDAQ Biotechnology Index lost three percent.
The losses can be attributed to uncertainty over the state of UK biotech going forward. As commentators have noted, the sector will have to adjust to significant—and as yet undetermined—changes in its regulatory landscape. UK biotech also stands to lose significant research funding from Europe as a result of the vote.
Clinton's tweet sinks biotech stocks (again)
On the other side of the pond, American politics had a similar impact on biotech. Just consider how a single tweet from Hillary Clinton caused the rallying sector to drop once more.
"EpiPens can be the difference between life and death," the then presidential candidate tweeted in August 2016. "There's no justification for these price hikes."
That same day, the iShares NASDAQ Biotechnology Index fell three percent. Mylan (NYSE:MYL), the company responsible for said price hikes, saw its stock drop five percent.
It's not the first time Clinton's social media habits got the better of the sector. Back in 2015, she tweeted about Turing Pharmaceuticals, vowing to to take on price gouging if elected. MarketWatchcalled it a $132 billion tweet—that's how much the biotech sector lost in the days following.
Biotech rallies on Trump victory
Ultimately, investors didn't have to worry about Clinton's plans for the drug industry, since Republican nominee Donald Trump won the election. The result seemed to catch investors off guard, as polls preceding the election predicted a Clinton victory—which led to a general market upswing.
With Trump named President-Elect, global markets tumbled. Japan's Nikkei index lost over five percent, the London Exchange dropped two percent and the ASX saw a market loss of $35 billion.
But select industries defied this general trend—biotech among them. Following the election result, companies like Gilead or Amgen (NASDAQ:AMGN) actually made gains. As we reported at the time, the upswing seemed to be the result of Clinton's defeat, more than Trump's victory: life science investors were spooked by the Democratic nominee's hard stance on pharmaceutical price gouging and her vow to reduce the exclusivity period for biologics.
The sector seems to be ending the year on an upswing. Will that trend continue or are investors in for a repeat of 2016, where volatility was the name of the game?

Don't forget to follow us @INN_LifeScience for real-time news updates.
Securities Disclosure: I, Chelsea Pratt, hold no direct investment interest in any company mentioned in this article.

Investing News Network websites or approved third-party tools use cookies. Please refer to the  cookie policy for collected data, privacy and GDPR compliance. By continuing to browse the site, you agree to our use of cookies.