How to Invest in Biotechnology
What options exist for investors who want to invest in biotechnology? From stocks to ETFs, there are plenty of choices.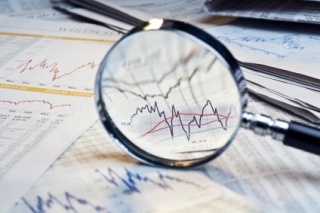 Investors interested in the life science sector are well aware of the importance biotechnology has in this area of investment. From finding cures for disease to feeding future generations, there are many areas of day-to-day life that are influenced by biotechnology.
But how can investors invest in biotechnology? And what options exist for investors in the biotechnology sector? Here's a brief overview of how to invest in biotechnology, from stocks to ETFs.
Invest in biotechnology stocks
The main method of investing in the biotech sector is through stocks. As Investopedia explains, when investing in the biotech sector it's important to understand that there is a difference between biotech and pharmaceuticals. "From a philosophical standpoint, biotechnology is a risk-taking enterprise, while the pharmaceutical industry is about managing and diversifying risk," the publication notes, adding that biotech stocks tend to have insignificant revenue compared to pharmaceutical stocks.
When investing in the biotech sector, investors should also pay attention to the US Food and Drug Administration, which requires that all companies in the sector establish a sufficient body of information to show that their drug is safe and effective. That is generally accomplished in the clinical trial phase of product testing and is typically done over a series of three clinical trials.
Additionally, as with most other sectors, when investing in biotechnology stocks investors must decide on the level of risk they are willing to take. For instance, a large, established company with a multibillion-dollar market cap is less likely to succumb to bad market conditions than a more speculative, newly listed company in the clinical trial phase.
Invest in biotechnology ETFs
The biotech sector has not been performing well lately, and that may be worrying for some investors. One way for investors to mitigate some of the risks that are inherent with investing in stocks is to look at ETFs.
ETFs hold assets like stocks, commodities and bonds, and trade close to their net asset value. Typically, ETFs track an index. For biotechnology, there are several indices that can be followed, including the S&P Biotech Select Industry Index (INDEXSP:SPSIBI), the NYSEARCA Biotechnology Index (NYSE:BTK) and the NASDAQ Biotechnology Index (NASDAQ:NBI).
Earlier in the year, the Investing News Network (INN) took a look at the top performing ETF's in life sciences this year, according to the ETF Database. These ETF's have a varied set of companies working in different aspects of the sector.
The largest ETF in the biotech sector is the iShares NASDAQ Biotechnology ETF (NASDAQ:IBB), which the Investing News Network (INN) has tracked the progress of this ETF this year in a closer look at the three biotech ETFs investors should keep an eye on. Year-to-date, this ETF has posted a 17.05 percent gain overall. This increase bodes well at representing the performance of the sector overall.
Year-to-date the Direxion Daily S&P Biotech Bear 3x Shares (NYSE:LABD), has seen a loss of 71.19 percent, despite a promising start of the year, that performance was based on it being an inverse ETF. As the fund's fact sheet explains, "[i]nverse ETFs are designed to move in the opposite direction of their benchmarks on a daily basis, and should not be expected to track their underlying indexes over longer periods." There is a fair amount of risk inherent in investing in inverse ETFs.
State of the biotech market
Investors with an eye on the biotech market have no doubt witnessed the decline in the sector's performance during 2016. In fact, according to Benzinga, more than 120 ETFs hit 52-week lows in the second week of February, with about 10 of them focused on the biotechnology sector.
However, despite those losses, the publication emphasizes that investors need to be patient while they wait to see a rebound. On a similar note, research firm EY published a report indicating in spite of the political climate around the world of biotech in the US, this industry was still thriving. "[T]he ability of early-stage biotechs to attract sizeable amounts of venture capital coupled with a record level of investment in R&D show that the industry is still poised for growth," Glen Giovannetti, Global Biotechnology leader with EY said in the report.
This is an updated version of an article first published on Biotech Investing News on 2016. 
Securities Disclosure: I, Bryan Mc Govern, hold no direct investment interest in any of the companies mentioned in this article.