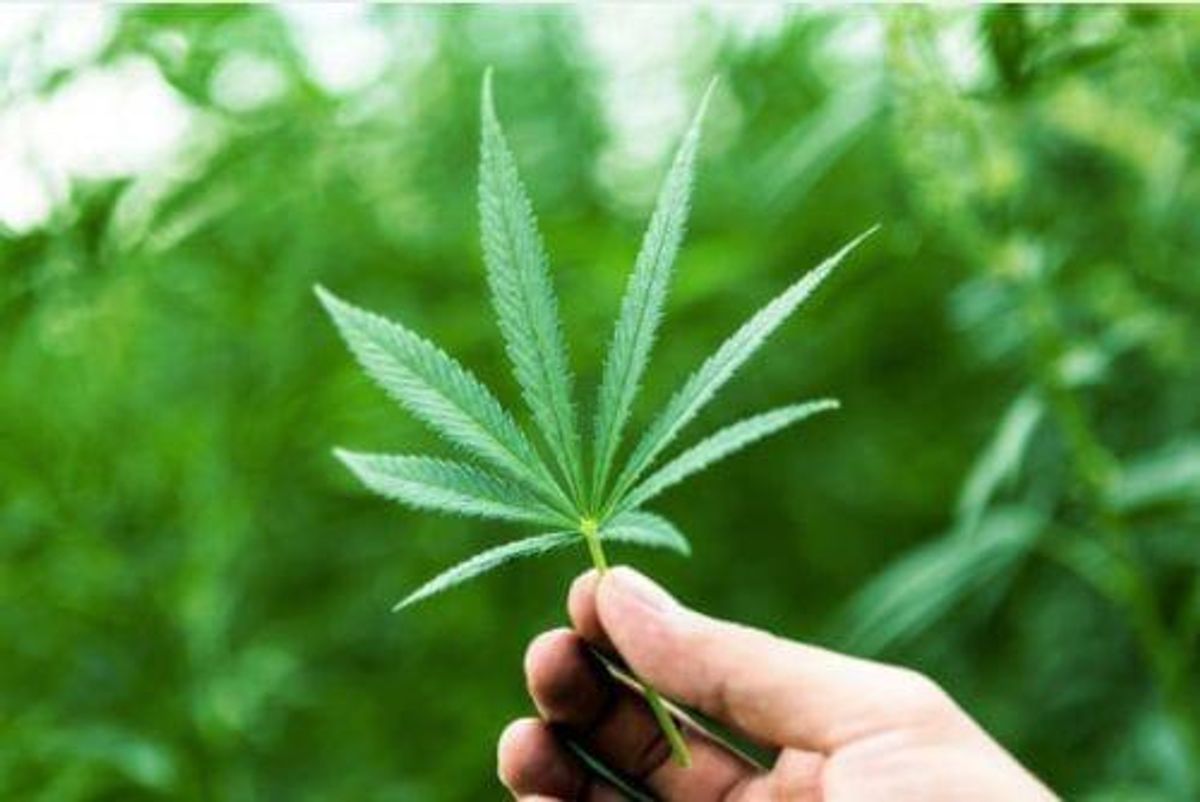 The Investing News Network rounds up some of the biggest company and market news in the cannabis market for the past trading week.
This past trading week (June 25 – 29) another Canadian province revealed which companies earned a cannabis supply deal while in the US a new bill was introduced looking to decriminalize cannabis in the federal system.
A closer look into a new public cannabis company and a market impacting ruling from Arizona completes this Cannabis Weekly Round-Up.
On Monday (June 25) the Investing News Network (INN) had the opportunity to attend the Vancouver edition of the International Cannabis Business Conference (ICBC). This event brought together executives from various public cannabis companies and investing experts to speak on issues surrounding the industry.
Experts voice trends and concerns during ICBC panels
During a panel on the public presence of cannabis stocks Anna Serin, director of listings development for the Canadian Securities Exchange (CSE), revealed there are 71 cannabis listings and of the C$2 billion companies on this exchange have raised in the past 12 months, 58 percent of it belongs to the cannabis sector.
Yasmin Gordon, a senior investment advisor for Canaccord Genuity told the audience at ICBC she has picked up a trend of less risk involved in financing options for cannabis companies.
Nic Easley, acting as the CEO of 3C Consulting and a managing partner with Multiverse Capital, gave a panel in which he pointed to the flaws of the Canadian public cannabis market. Easley's outlook on the future of the industry included the prediction this market has the potential to be worse than the dotcom bubble crash. In an exclusive conversation with INN after his panel, Easley said cannabis investors should be ready to move from bad stocks by diversifying with the ancillary services growing alongside cannabis.
"Diversifying within a sector is nice but if you buy 50 cannabis stock companies, it's a bad idea because there's not 50 good ones. Even if you buy the top 10 that's not a good thing either," Easley told INN.
Manitoba inks supply agreements with cannabis companies
As Canada moves closer to the anticipated October 17 date for legal adult-use cannabis sales the provinces are expected to finalize all the details for their operations. On Friday (June 29) the province of Manitoba revealed the six companies that obtained supply agreements with the Manitoba Liquor and Lotteries.
The list of cannabis companies supplying product to the province includes Canopy Growth (NYSE:CGC,TSX:WEED), Aphria (TSX:APH), Delta 9 (TSXV:NINE), Maricann (CSE:MARI) Organigram Holdings (TSXV:OGI) and Tilray Canada, which has announced an incoming NASDAQ public debut.
"We feel Manitoba is the furthest ahead of any Canadian province in terms of being ready for legalization and we also think that Manitoba will provide the best environment for retail sales in Canada," CEO of Delta 9 John Arbuthnot said in a statement. In a partnership with Canopy Growth, Delta 9 is also eyeing the potential to operate retail stores in the same province.
Organigram and Tilray failed to disclose how much product each will be supplying to Manitoba, while Maricann announced its deal is worth 550,000 grams of product for the first year of the agreement. Canopy's deal will send 6,500 kilograms of cannabis to the province, Aphria will supply 2,700 kilograms and Delta 9 will offer 2,300 kilograms. All of these figures represent the first 12 months of supply for Manitoba.
New TSXV player set to focus cannabis brand on female consumers
During a panel in Toronto this past week INN had the chance to catch up with Alison Gordon, CEO of 48North Cannabis (TSXV:NRTH) about the direction the company is taking and her own predictions for what the Canadian cannabis market will evolve into.
"I believe that cannabis will be a huge part of all aspects of the health and wellness industry, and that's really where we want to play," Gordon told INN. She explained the industry needs to move towards consistency across the board in order to ensure trust and credibility with consumers.
The company is awaiting the final regulations from Health Canada to know when it can begin deploying the infused products it plans to launch into the market. Gordon said the advanatge of being a smaller company is the freedom to "pivot" as regulations evolve in the market.
Arizona ruling sends US public operators into the red
On Tuesday (June 26) the Arizona Court of Appeals ruled against the legality of hashish (cannabis resin extracts) under the Arizona Medical Marijuana Act (AMMA) causing a dip in share value for MPX Bioceuticals (CSE:MPX) and CannaRoyalty (CSE:CRZ), two public US cannabis business operators raising capital in Canada. MPX and CannaRoyalty experienced declines of 14.14 and 7.43 percent respectively during Wednesday's (June 27) trading session.
In a statement to INN, MPX said the company has "lauded" the regulatory environment for cannabis use in the state and is "confident" the final outcome will "consider the well-being of the patients."
A new piece of legislation in the US seeks to remove cannabis from its illegal status under the eyes of the federal government in the country. Sen. Chuck Schumer (D-NY) introduced his bill, the Marijuana Freedom and Opportunity Act on Thursday (June 28).
"This legislation is simply the right thing to do and I am hopeful that the balanced approach it takes can earn bipartisan support in Congress and across the country," Schumer wrote in a statement.
Don't forget to follow us @INN_Cannabis for real-time news updates!
Securities Disclosure: I, Bryan Mc Govern, hold no direct investment interest in any company mentioned in this article.
Editor's Note: This story was updated to correct that Delta 9 Cannabis will supply 2,300 kilograms of cannabis to the province of Manitoba during the first year of legal cannabis sales.
Editorial Disclosure: Maricann is a client of the Investing News Network. This article is not paid-for content.
---
** This article is updated each week. Please scroll to the top for the most recent information**
Cannabis Weekly Round-Up: Canada Legalizes Cannabis, Sales Start in October
By Bryan Mc Govern – June 22, 2018
This past trading week (June 18 – 22) Canada formally legalized cannabis, providing some immediate increases to pot stocks in the Canadian public markets.
A breakdown of the market reaction to the legalization of cannabis and industry news completes this Cannabis Weekly Round-Up.
Canadian Prime Minister Justin Trudeau confirmed Bill C-45 will be implemented in October 17. Trudeau explained the delay was due to the provinces and territories of Canada asking for more time in order to be ready for the start of legal adult-use cannabis. Originally based on the eight to 12 week time estimation from Health Minister Ginette Petitpas Taylor after the bill obtained royal assent placed the start of sales in September.
Cannabis will be legal in Canada beginning on October 17, 2018.

I'm so proud of the Cannabis Act – this historic legislation will end prohibition and replace it with a sensible, responsible and equitable cannabis policy.

— Ginette Petitpas Taylor (@GPTaylorMRD) June 20, 2018
On Wednesday (June 20) the Investing News Network (INN) reported on the surge to Canadian stocks and ETFs thanks to the passing of the cannabis act. Since Wednesday the Horizons Marijuana Life Sciences Index ETF (TSX:HMMJ), a leading index of the overall industry with 40 holdings, has increased in value 2.20 percent.
Kenneth Sam, partner at law firm Dorsey & Whitney and a member of the firm's Canada cross-border practise group told INN in an email statement the legalization of cannabis in Canada represents the development of an industry that has ground floor opportunities for businesses and governments.
According to the government, Health Canada will be releasing "final regulations" clarifying issues still related to the new regulations on cannabis. The government agency will also be sharing detailed information with Canadian licensed producers (LP) on the impeding implementation of Bill C-45.
Australian market update and new cannabis listing incoming
This past week Cronos Group (NASDAQ:CRON,TSX:CRON) and LGC Capital (TSXV:LG) provided shareholders with an update on each respective's Australian developments. The country has proved to be a hotbed for cannabis producers in Canada to seek partnerships and to establish their brands there.
Cronos obtained a manufacturing license from the Australian Office of Drug Control (ODC) for its Cronos Australia venture, while LGC announced Little Green Pharma obtained a positive result from an inspection on its cannabis product. The Australian division of LGC also managed to renew its medical cannabis license for two more years by the ODC.
Another cannabis producer is joining the public markets. Private cannabis company Tilray confirmed it is seeking to list on the NASDAQ Global Select Market with the ticker symbol "TLRY." Tilray has not decided how many shares it plans to offer in its initial public offering (IPO) or the price range for them.
LP reports quarterly results and ETF manager announces new indexes
MedReleaf (TSX:LEAF) a Canadian LP currently in the process of being acquired by fellow Toronto Stock Exchange (TSX) listed producer Aurora Cannabis (TSX:ACB), reported its results for the fourth quarter and fiscal 2018 terms.
During the entire fiscal 2018 period, MedReleaf reported C$43.6 million in sales, with extracts amounting to 18 percent of that result and bringing in C$8 million. Its results indicated the company sold over five million total grams of cannabis during the entire fiscal year and just over 1.4 million grams on Q4.
"I'm immensely proud of our achievements… and I am confident MedReleaf will bring tremendous value to Aurora, as we combine to create a preeminent global cannabis company," MedReleaf's CEO Neil Closner said in a statement.
Investors will gain new options when it comes to exchange-traded funds (ETF) focused on cannabis stocks. Horizons ETFs Management announced its popular Horizons Marijuana Life Sciences Index ETF would be listing futures contracts and three new "inverse and inverse leveraged ETFs" are joining its portfolio of offerings.
"For us, this further legitimizes Marijuana-equity investing and HMMJ as the key way to get broad index exposure to this rapidly growing sector," Steve Hawkins, president and co-CEO of Horizons ETFs said.
The three new ETFs, BetaPro Canadian Marijuana Companies 2x Daily Bull ETF (HMJU), BetaPro Canadian Marijuana Companies -2x Daily Bear ETF (HMJD) and BetaPro Canadian Marijuana Companies Inverse ETF (HMJI), will use the Solactive Canadian Marijuana Companies Index as a measuring point either in increased or decreased performance.
Don't forget to follow us @INN_Cannabis for real-time news updates!
Securities Disclosure: I, Bryan Mc Govern, hold no direct investment interest in any company mentioned in this article.
Featured Cannabis Investing News Stocks
Investing News Network websites or approved third-party tools use cookies. Please refer to the  cookie policy for collected data, privacy and GDPR compliance. By continuing to browse the site, you agree to our use of cookies.