Is Nuclear Waste Safe? Expert Shares Facts for Investors
Jan. 25, 2023 02:00PM PST
Uranium Investing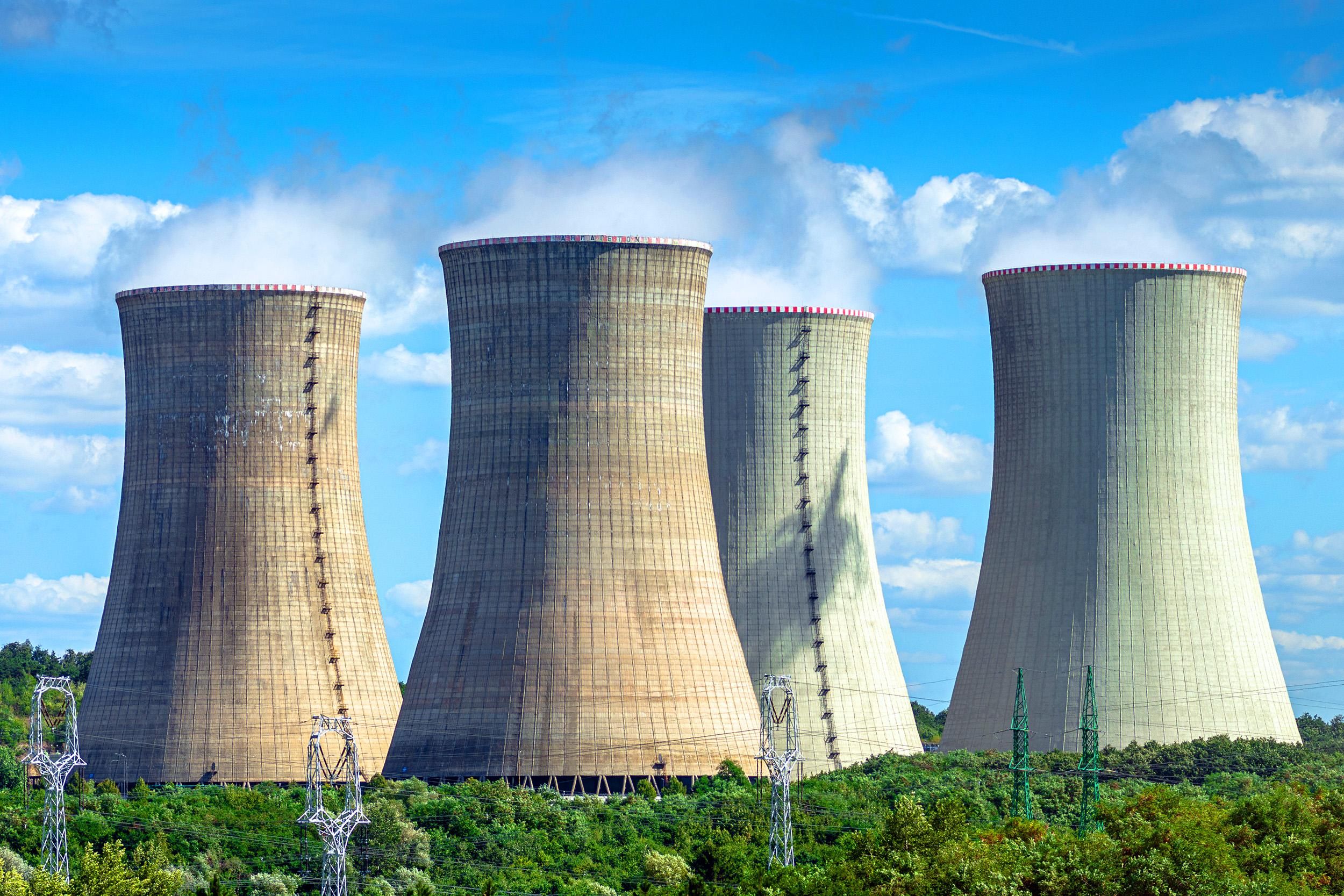 Nuclear energy is gaining traction, but concerns about radioactive waste are still prevalent. In a conversation with INN, Madison Hilly of the Green Nuclear Deal shed light on misconceptions.
The energy crisis in Europe has brought new attention to the nuclear energy sector. One of the few sources of baseload energy, nuclear power has become an important component in achieving clean grid-scale energy.
In fact, nuclear energy — which is generated using uranium — has the highest capacity factor in the US. According to the country's Office of Nuclear Energy, nuclear power plants are producing maximum power 92.5 percent of the time, significantly higher than other clean energy sources like wind (35.4 percent) and solar (24.9 percent). Nuclear also comes in much higher than polluting power sources such as natural gas (56.6 percent) and coal (40.2 percent).
On a global scale, there are currently 440 nuclear reactors producing 10 percent of the world's electricity. That number is likely to grow when the 60 reactors in various states of construction eventually come online.
---
As support for nuclear increases, concerns about the disposal and storage of spent fuel rods has also heightened. However, misinformation has been mixed in with the legitimate questions about the issue.
In the summer of 2022, Madison Hilly, founder and executive director of the Green Nuclear Deal, an advocacy group raising awareness and support for nuclear energy, took to Twitter to debunk misconceptions around nuclear waste.
MYTH: We don't have a solution to nuclear's "waste problem"

REALITY: Nuclear waste isn't a problem. In fact, it's the best solution we have to meeting our energy needs while protecting the natural environment!

Here's what you need to know:

— Madi Hilly (@MadiHilly) July 21, 2022
The Investing News Network (INN) spoke with Hilly about nuclear waste myths, the goal of the Green Nuclear Deal and why she is so outspoken about nuclear energy. Read on to hear her thoughts on those topics.
INN: Why are you so passionate about nuclear energy?
MH: Increasing energy consumption over time has coincided with greater levels of healthcare, education, democracy, security and economic freedom. A stable, more equitable world is a world with abundant energy. Yet 13 percent of the world still doesn't have access to electricity.
At the same time, there have historically been negative societal and environmental impacts of energy consumption. The human health impacts of air pollution, including 4 million premature deaths per year, are clear downsides of reliable, life-giving electricity. Climate change is also a very real threat of unknown magnitude.
With nuclear power, we don't have to choose between environmental protection and poverty alleviation — it's the closest thing possible to a free lunch. Like fossil fuels, fission can produce nation-scale electricity reliably year round, regardless of time of day or season. Unlike fossil fuels, it does so cleanly without emitting greenhouse gases. And because uranium is far more energy dense than even coal and natural gas, it has the smallest mining and land use footprint across energy technologies.
I am so passionate about nuclear because I believe it can unleash the ingenuity of humanity while allowing unparalleled environmental protection.
INN: What is the biggest or most harmful misconception about nuclear waste?
MH: One of the most pervasive myths about nuclear waste is that nuclear waste is uniquely dangerous, and that the industry doesn't know what to do with it. And that's just simply not true.
The main concern associated with spent nuclear fuel — radioactivity — diminishes with time. Most of the industrial waste we manage (mercury, cadmium, arsenic, etc.) never gets less toxic over time. But wealthy countries around the world already manage this waste safely without fanfare.
There's nothing special about radiation that prevents us from doing this with high-level waste. If anything, high-level waste is much easier to detect and thus easier to monitor. And sure enough, the management of commercial nuclear waste has an outstanding record.
INN: How safe is nuclear waste storage?
MH: The management of nuclear waste from commercial nuclear power plants in America has a perfect safety record. No impact on human health whatsoever.
Here's the current process: after nuclear fuel bundles have spent about five years in a reactor making energy, they are placed into a pool of water to cool off for another five years. Then, these bundles are put into concrete and steel "casks" and placed in rows next to the reactor.
In testing these casks, they have been hit by missiles and hit head-on by a high-speed train. They are designed to be unharmed by virtually any act of man or God.
Nuclear waste is safe because ultimately it's far more boring than people think it is!
INN: What is the goal of the Green Nuclear Deal?
MH: The target of the Green Nuclear Deal is to grow the share of US electricity from nuclear power to 50 percent by 2050.
But really, the goal is to get a serious nuclear program. At the moment we don't have a program — we have one-off projects.
Take the Apollo program, for example. The secret of Apollo wasn't going to the moon once — it was going to the moon six times in three years. By the last time it was so routine that news channels were barely covering it. Then we stopped and we haven't gone back.
The difference with nuclear is what nuclear leaves behind. What remains after an Apollo-style nuclear program is prosperity for 100 years. We have to convince the public that this is as — or more — important than getting to the moon.
INN: We have heard a lot about energy security in the wake of the war in Ukraine. How can the US ensure energy security through nuclear?
MH: The war in Ukraine is a powerful demonstration of the security nuclear provides. War-torn Ukraine is offering to send its nuclear electricity to Germany, which is having an energy crisis in part due to their own fear-driven nuclear phaseout.
Nuclear plants are designed to withstand extreme weather and adversarial threats, meaning they are far more protected than other power plants or infrastructure of the grid. They can generate power 24/7/365, even through hurricanes and polar vortexes. And because nuclear plants can have fuel stored securely on-site, they are less vulnerable to supply chain disruptions.
INN: A lot of the older generations have a fear of nuclear power stemming from accidents and movies in the 1970s and 1980s. Do you think small modular reactors would be an easier sell for them?
MH: I don't think most Boomers who are afraid of nuclear plants are afraid of them because of their size. In general, I think very few people outside of energy would know how a 250 megawatt small modular reactor compares to a traditional large lightwater reactor. They're afraid because it's nuclear.
There are potential advantages to building smaller reactors. For example, a 300 megawatt reactor could be dropped in at a retiring coal plant to repower it with carbon-free power, taking advantage of the existing infrastructure and workforce. But public perception and problems of trust will not be solved with technical solutions. By communicating about nuclear openly and honestly with the public, I think we'd find support for the technology we have today and reactors of all sizes, rather than technology that doesn't exist yet or reactors too small to meaningfully decarbonize our grids.
INN: Anything else you would like to share?
MH: Nuclear is an advantageous industry. The manufacturing and industrial capabilities required for a nuclear buildout will help enable further industrial growth. Building and operating nuclear plants creates a premium on a skilled workforce and encourages the better treatment of labor. And ultimately, nuclear power produces cheap, abundant, clean electricity.
Most wealthy countries have neglected nuclear for decades and will have to restart programs from scratch. It will require significant investment and patience with the pains of growing an industry. But there is no better investment for nations wishing to secure societal prosperity in a carbon-constrained world.
Don't forget to follow us @INN_Resource for real-timeupdates!
Securities Disclosure: I, Georgia Williams, hold no direct investment interest in any company mentioned in this article.
Editorial Disclosure: The Investing News Network does not guarantee the accuracy or thoroughness of the information reported in the interviews it conducts. The opinions expressed in these interviews do not reflect the opinions of the Investing News Network and do not constitute investment advice. All readers are encouraged to perform their own due diligence.
Investing News Network websites or approved third-party tools use cookies. Please refer to the cookie policy for collected data, privacy and GDPR compliance. By continuing to browse the site, you agree to our use of cookies.